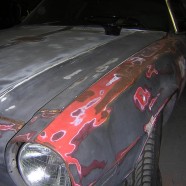 Oct

14
Tags
Related Posts
Share This
Scuderia Mugshots, Part 2: '71 Camaro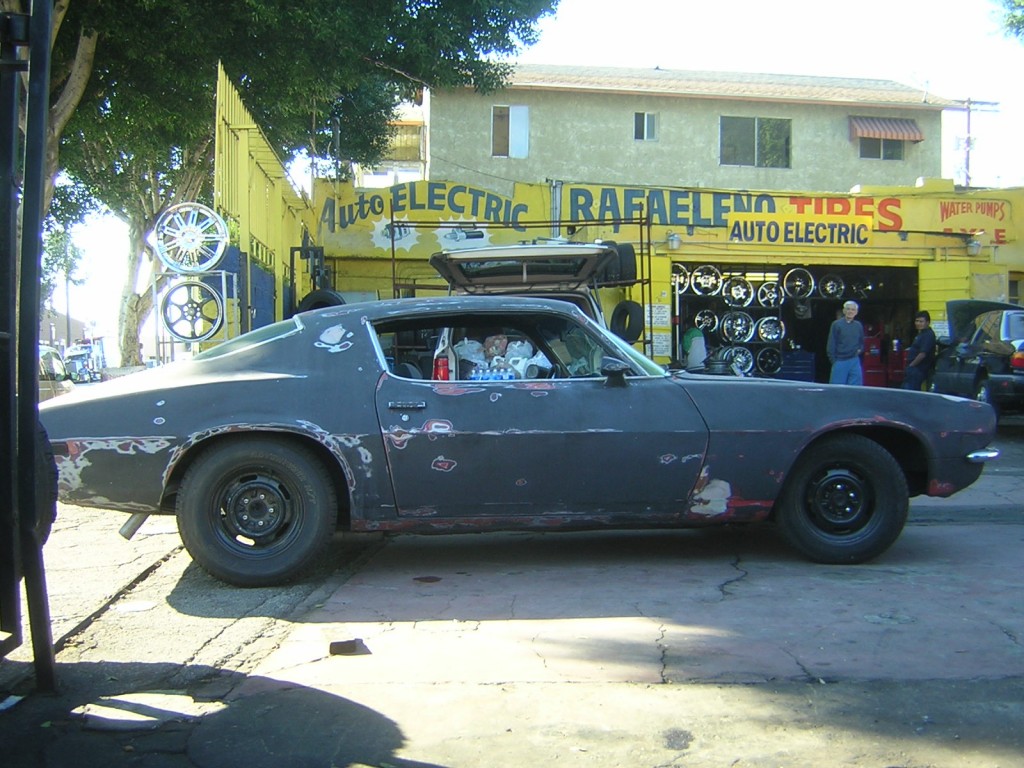 1971 Chevrolet Camaro
5.8 litre V8, 5 speed manual
2xxhp
Bought 2009
Past
I think this had been an LA car all it's life. It was built in Van Nuys, orange with a saddle interior, a 350 V8 and a 3 speed manual. It's possible the motor in it is matching numbers, I have never checked. I wrote about the purchase of this car here. For awhile after the Camaro joined the Scuderia, it lived with the Fabricator in East LA; I drove it up Highway 99 to the Salida storage, a journey memorable because of the donuts I did on the dirt at the side of the road – it really is that kind of car – and a guy with a Chevy Silverado helping me get it started with jump leads in a gas station near Fresno: Americans LOVE Camaros.
Over the next couple of years, I drove it all around the Gold Country north and east of the Salida warehouse, exploring California's history, and in this time I realized how impractical it was. You can't leave it anywhere – it may not attract as much attention as a LaFerrari, but it is a lot easier to steal. Driving it is a battering experience, with no side glass, and no interior. Its too hot in traffic around town, and too cold at night on the freeway. Placing it on the road is closer to guiding a yacht than steering modern cars, the manual steering rack managing to be both vague at speed, and impossibly heavy at parking speeds. It was fast, but not that fast. Did I mention that front suspension ? It is really bad.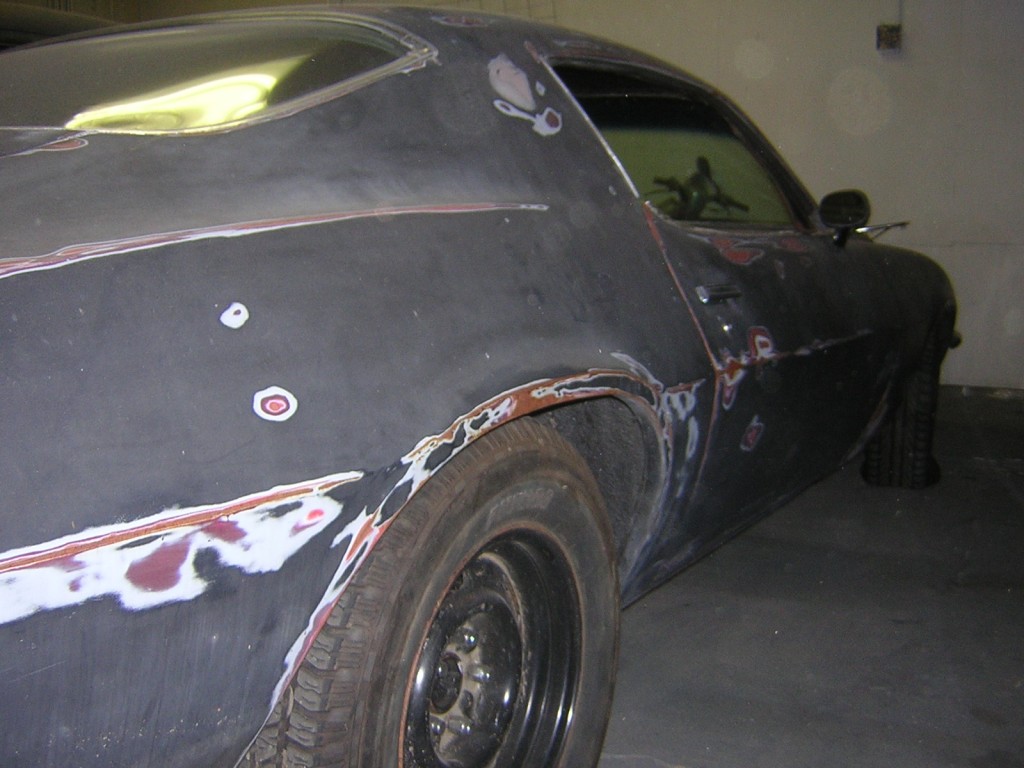 About 18 months ago it went onto 7 cylinders, and although it would still drive fine, I stopped using it. It had no compression on cyl#5, but I wanted to focus on the Pontiac before I got stuck into fixing the Camaro's motor and fitting the new bushings I have to reduce the vagueness of the steering and handling.
Currently it is sitting in a public storage near Modesto. As per the move videos it will run when you pour gas into the top of the carb, but not otherwise, which Car Doctor Summers diagnosed as a fuel supply issue, but didn't fiddle around trying to fix, instead just getting it towed, as per the video clips below.
Future
Instead of taking decades to rebuild the motor, I decided just to buy a new engine for it, sourced by the Fabricator from an old hotrod shop in Venice. The story is someone built it to go into a Porsche 914, and wanted it to be as light and high revving as possible. It's a '71 block, with a 4 bolt main and a 68 Z/28 rotating assembly, and some aluminium heads and solid lifters. 430hp should be available, at 7,000 rpm. Giddy-up !
There is talk of return to El Mirage, these old Camaros are surprisingly aerodynamic, so with our 430 hp ( ???? ) we might expect 160mph
Needs:
Buy carb and intake; I am currently researching which parts to use
Fit motor
Fit the front end bushings
Fettle it in
Weld in a rollcage
Obviously, I will certainly be using this around the city 😉
A brake upgrade is probably in order
A posi ( limited slip differential to you Europeans ) is also needed
Given the horsepower and torque increase, at some point it will probably destroy the 5 speed it has, which came from an S10 truck. At that time I will source a Muncie four speed.
The pressing question right now is do I go for side pipes ?
Apologies for the poor sound here, I'll try not to cover the mic in future