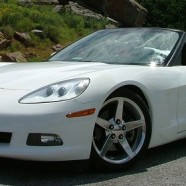 Oct

03
Tags
Related Posts
Share This
Flawed Icons of Americana: 2013 Chevrolet Corvette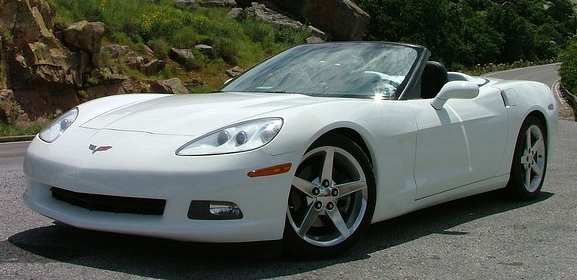 Years ago living in Rome in a shared house, we had horrible problems getting the heating to work in the winter. The boiler was locked away in the basement; to get the pilot light lit and the heating working, it was necessary to book an appointment with the gas board. It was only possible to call at certain times – times when the lines were always too busy to get through. Weeks went by where we wore winter clothes indoors, went to bed in our coats. Eventually, we bribed some guys from the gas board working an appointment across the street to come over and sort us out. Completely, utterly intolerable. Yet there I was, young, free and single, three Sweedish girls for house-mates, and a job providing tours around the Roman forum and Colloseum; never before had I seen how the wonderful and completely intolerable often occur in the same day, in the same moment; some cars are like this too:
2013 Corvette
I had agreed to write a semi-serious review for another blog but have had a writers block on this car. Normally so verbose, after a thousand miles or so under all motoring conditions, from stop start traffic to roof down and throttle flat under the stars on a lonely desert highway, and could still only think of four words – F**king Fast, and F**king Plastic; here's how:
F**king Fast:
– I had a full Le Mans fantasy on a long drive late at night, on a two lane highway with only a few trucks; at Le Mans speeds, the car was one of the most composed I have ever experienced
– 400hp, but the same price as the 265hp entry level Porsche Boxster. Very hard to argue with that sheer value
– 400hp, delivered in a brutal, slightly wild manner. Even with the standard exhaust, the small block has a gutteral roar at higher revs, and a power delivery which is more muscle car than supercar. Even the auto-trans/poverty spec of the test car had could not blunt the viscerality.
– 400hp, and more motor than chassis. At a certain – pretty high – speed, there was, to quote the Motor's road test of the Jaguar C-Type, "a curious sense of becoming faintly airborn" causing this tester to back out of the throttle when the car seemed to have more speed to give. Understeer was surprisingly bad over bumps even at only two digit speeds; like a bike, undulating freeway curves were far more comfortable taken with a little throttle applied. All around a pretty poor show here, I presume the Z06 model, with proper suspension, would deal with these issues.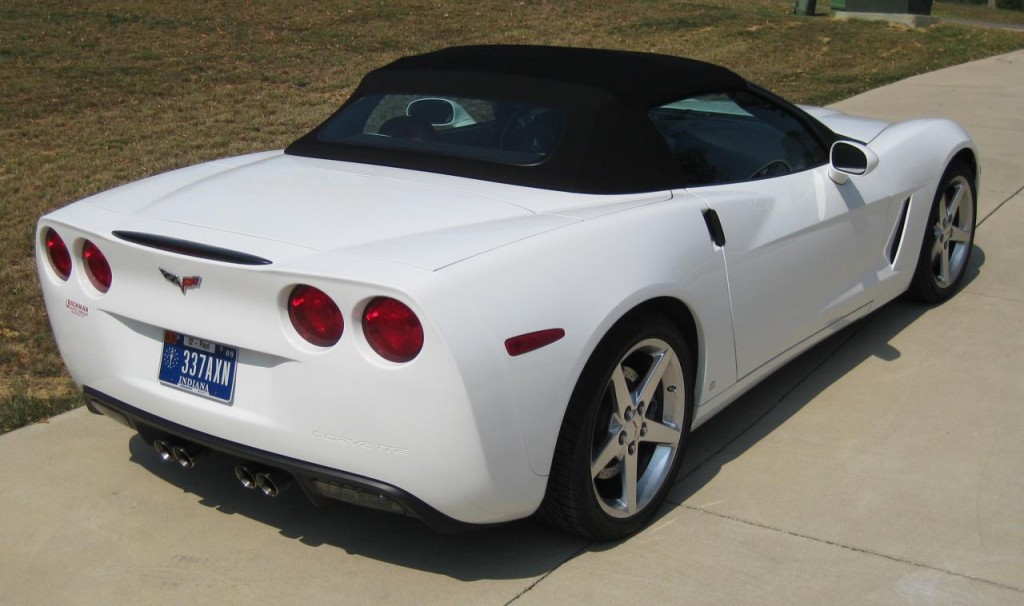 F**king Plastic:
– When I became a little too carried away with my Le Mans fantasy, I stopped at a motel. I woke the owner, and he emerged from the back room bald, hairy shouldered and wearing only blue Y fronts. "You can park in the manager's spot", he offered. Prime parking, never been offered that before 😉
– It still felt like a Chevrolet though; I mean this both in a good and bad way; the navigation kept asking if I wanted to go to Denny's.
– The Top Gear / Jeremy Clarkson review of the Corvette shows him prodding the fascia between the tail lights and above the bumper; the plastic flexes in and out, like a Coke bottle. Quality. Worse for me was the rough edges I encountered on the edge of the tonneau – I slit my finger open – and the fact that with the tonneau down, the trunk can be accessed with a single button press. Said button is very well hidden from a first time user, however if you know where it is you can open the trunk too – outstanding security. I used the car to visit friends who are Mercedes owners but currently were using a GMC Acadia. One commented "It is as if they got three quarters of the way through designing it, and then gave up. It feels unfinished." Indeed, this was true of the Corvette, which seemed sufficiently unfinished as to be something of an insult given the $50k price. I really wanted to love it, but somehow couldn't.