$260 million, a Flood and Climbing Out of the Trunk
Last week I met a friend just back from his summer job running cycle racing school in the Italian Dolomites "it doesn't feel like the real world – infact, it isn't the real world, none of these people have nine to five jobs…."
I felt the same coming back to earth myself after Monterey/Pebble Beach week. This is an automotive festival like no other, and getting bigger each year. If you have never been you owe it to yourself to come one year – outstanding historic racing at Laguna Seca, the cars/bikes actually at Pebble Beach Concours never fail to amaze, and more tyre kicking/dreaming than anyone could possibly ask for at the auctions, all packed into four or five days set against the spectacular backdrop of Carmel and the Monterey Bay. Total sales across all auction companies this year in excess of $260M, one auction house sold more than twenty million dollar cars. Asked about the future of the collector car market, one "expert" explained "more people and fewer cars" – presumably as nowadays wealthy collectors come from all parts of the world rather than the traditional markets of North America/Europe/parts of the Middle East and Japan, and, with the exception of the odd Bugatti or Ferrari, twenty first century cars simply are not as beautiful, stylish, or fun to drive as the best of the last century, so the supply of truly collectable cars and bikes is fixed, which in turn explains why it is an attractive market to investors.
This is what I particularly lusted after at Pebble this year:
– Always a sucker for Ferrari, this one a 1956 410 with a 5 litre V12: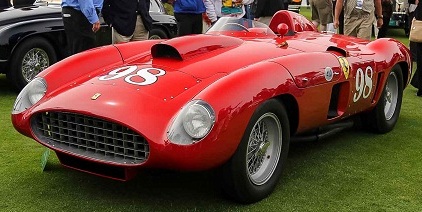 250 GT, Vignale body, once owned by Belgian Princess Liliane de Réthynote. Note the little strakes everywhere – made me wonder if this car was perhaps the inspiration for the big strakes on the 80s "Miami Vice" Testa Rossa: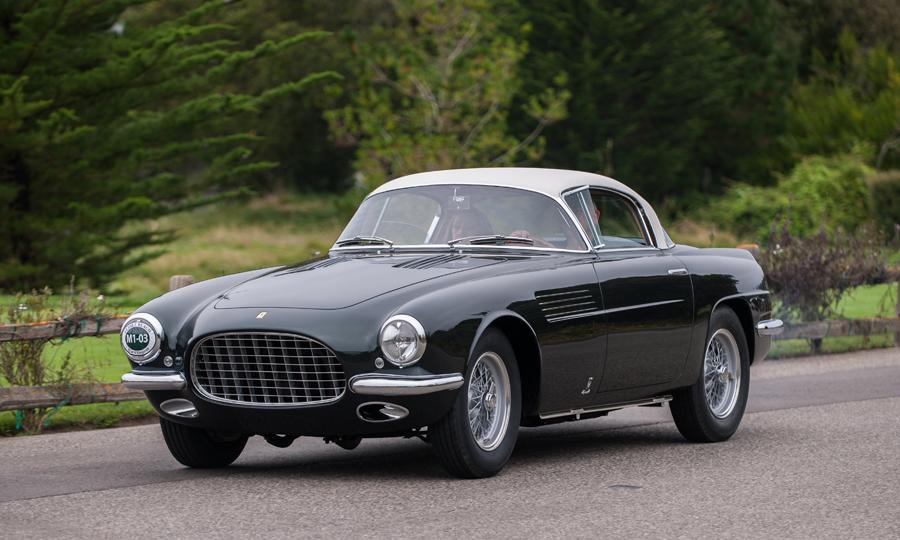 and of course an Edwardian Giant – a 1911 Fiat S61 10 litre: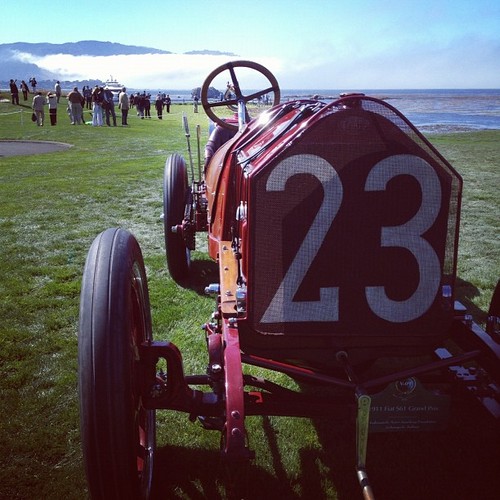 and spotted in the motorcycle auction this fabulous Brough Superior, complete with JAP engine and Norton transmission: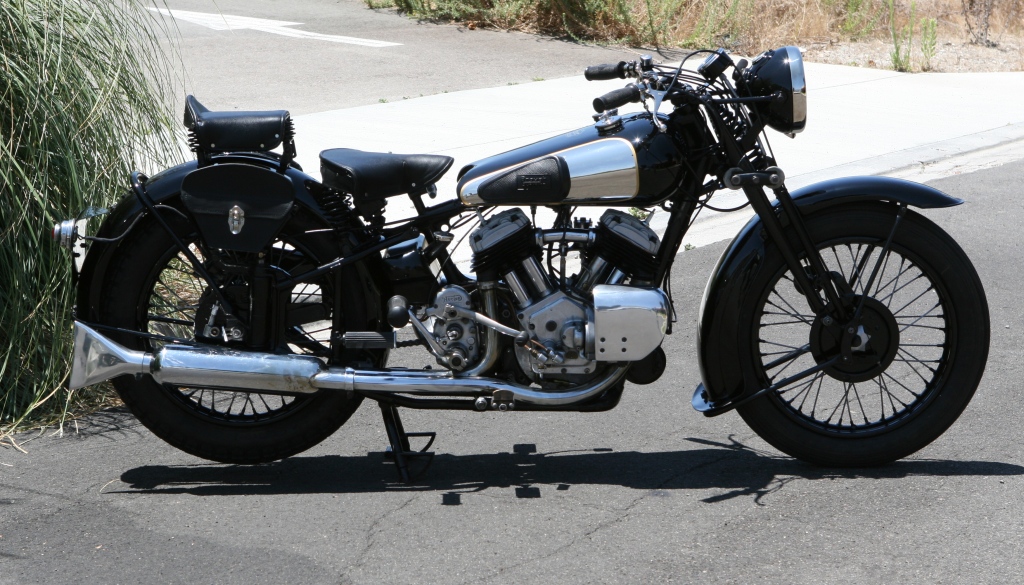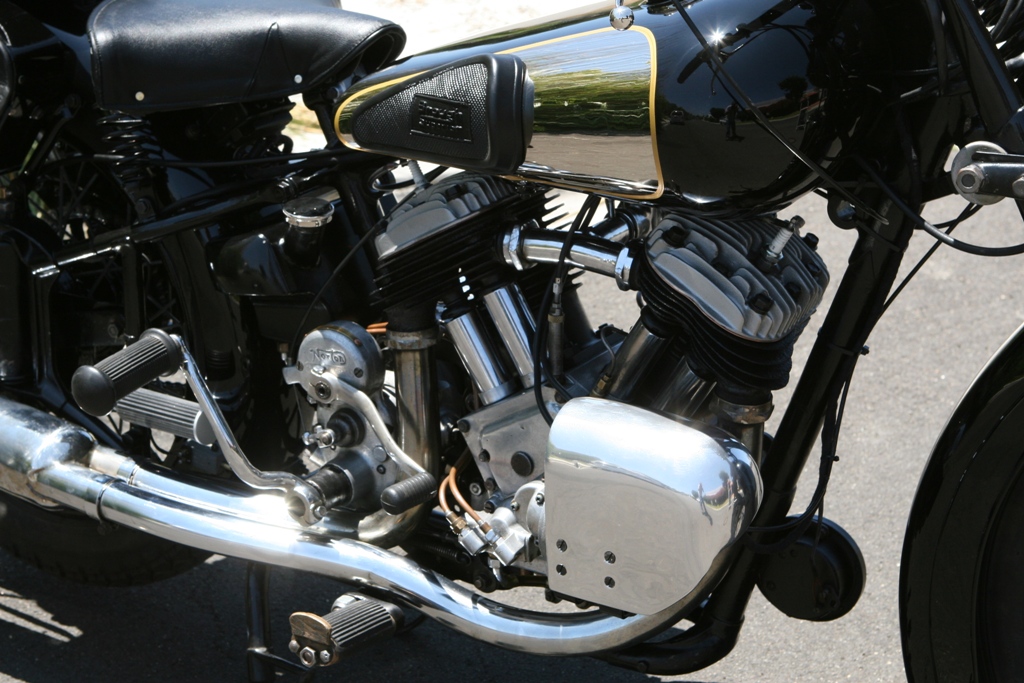 My return to earth was with news of a flood in my car storage facility; I spent that evening with a mop and toilet cistern parts. The true fun is yet to begin, since the felt carpet covering most of the square footage is now soaked, and already attracting insects in from the desert of the Central Valley like an was an indoor oasis with muscle car palm trees. All my cars, tools and ephemera must be moved out, and the carpet removed. Leaving the storage unit at midnight last night, I found I was unable to get into The Boss' BMW. The lock turned ineffectually. The plipper battery died some years ago, unreplaced, now the lock is broken too. Some moments of confusion followed – was I truly locked out of my own goddamn car while holding the key ?
Then an image of a diamond white 1989 Ford Sierra Sapphire 2.0 Ghia formed in my mind. Said car met an unpleasant end in the autumn of 2000 when I span backwards into a ditch off the A327 near Reading, England. Months later returning to the scene, bits of it remained in the trees, like Christmas decorations. I had needed to open and climb out of the sunroof, since all the doors were sufficiently damaged ( or against the bottom of the ditch ) as to be unable to open. Adding insult to injury, when I returned to the car the following morning – the incident occurred at 9 or 10 pm on a rainy night – someone had stolen my tools, and, absurdly, my sweaty gym kit from it! While these are my most powerful recollections of the car, last night I had another memory of it in mind. For a time there had been a problem with the locks on that car, and entry and egress had been possible only via the boot/trunk, with rear seats folded down. A very graceful process, let me tell you. Indeed, my first technology sales job had been gained after an interview where I remember driving the Sierra to the far side of the office complex and parking where my ridiculousness could not be seen by my future employers. Thanks to the Gods of Munich, the BMW's seat release mechanism is in the boot/trunk, so I was able to reprise Dot Com Boom Sales Rep Summers, and get into it and drive home. Now all I have to do is fix it :-/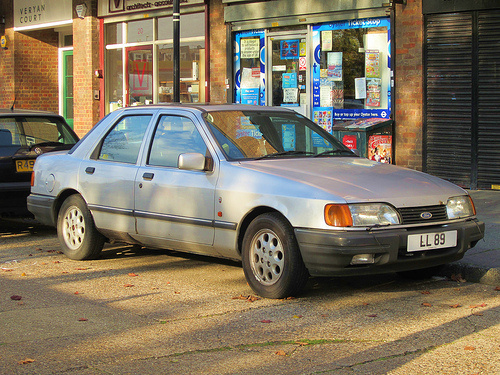 On balance, the flood could have been much worse – so far it has turned out to be annoying as opposed to a catastrophe – and the lock much worse too, since had it failed earlier in Monterey week I would have had to be parking at the far distant dark ends of five star hotel car parks, in amongst the race transporters, in order to have the privacy required to complete the boot/trunk assault course and retain a shred of credibility…..