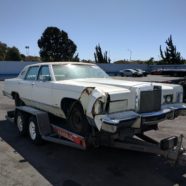 Jan

22
Tags
Related Posts
Share This
Copart: I Wasted My Time And Money, So You Don't Have To
The practice of art isn't to make a living. It's to make your soul grow. – Kurt Vonnegut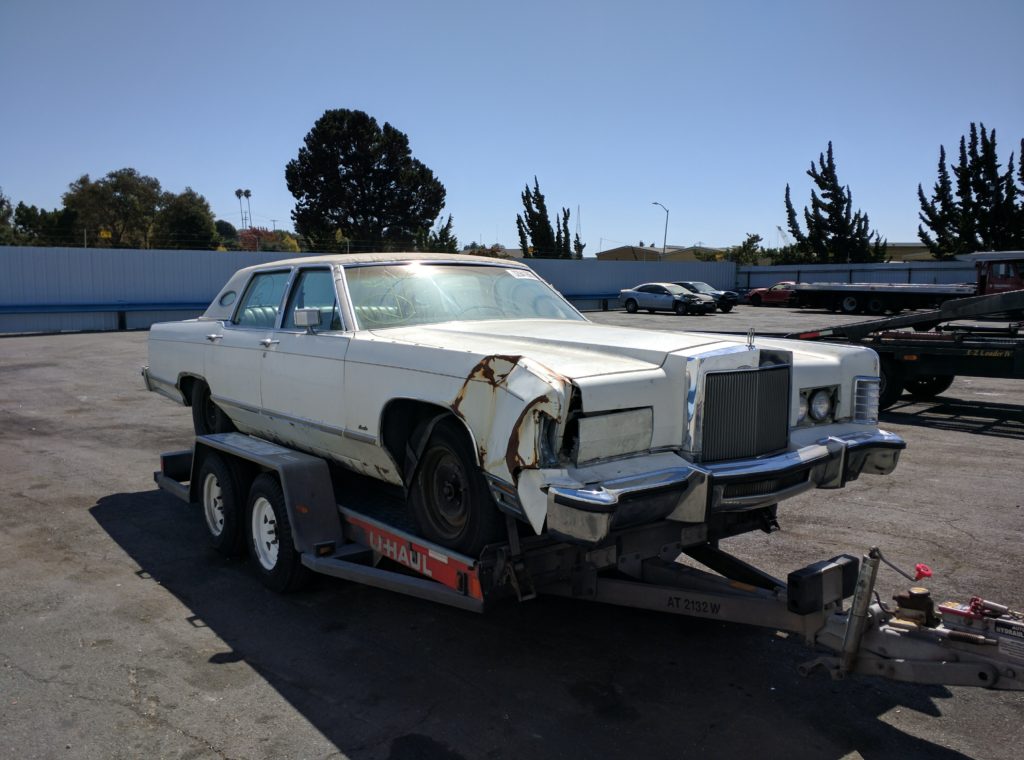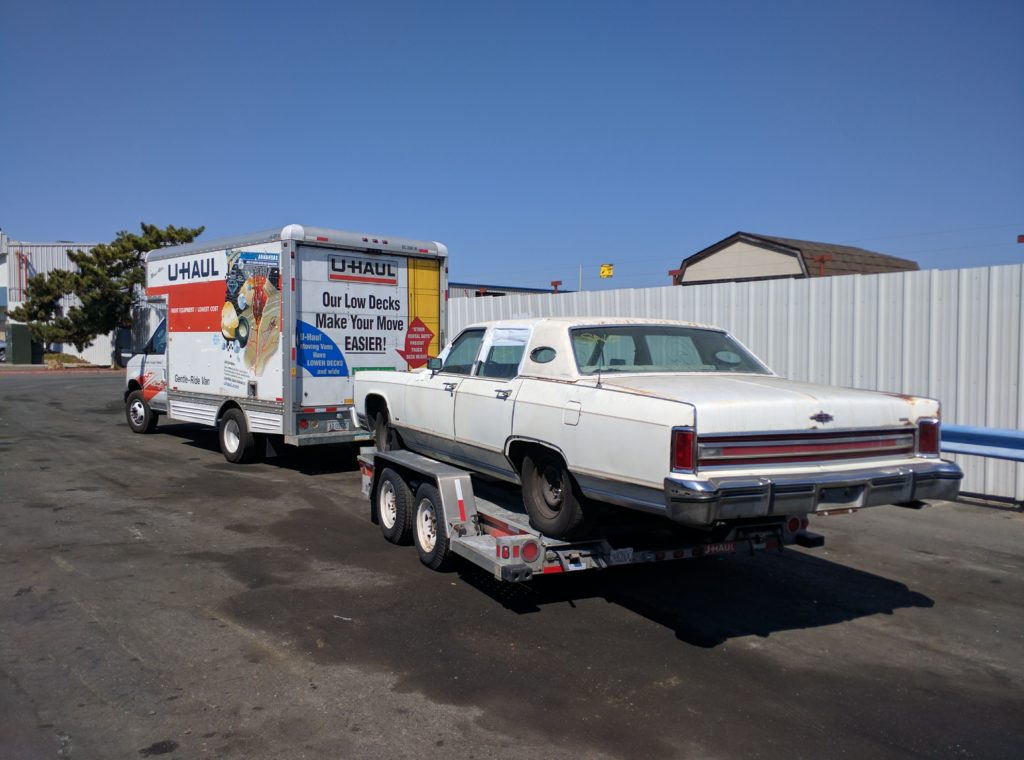 The Rather Dramatic Arrival of the '77 Lincoln Town Car
Copart are a nationwide salvage auction company. This is where insurance companies liquidize totalled cars – those crashed too badly to be worth repairing. Where charities dispose of donations. Where all those cars caught up in the recent floods have gone. While cars may never quite be alive, they are certainly dead when they arrive here. Today, by the power of the online auction, this cornucopia of knackered cars and bikes are arranged in a kaleidoscope allowing easy assessment and purchase for astonishingly good prices – $200 for this running and driving Lincoln – at least, that is the vision.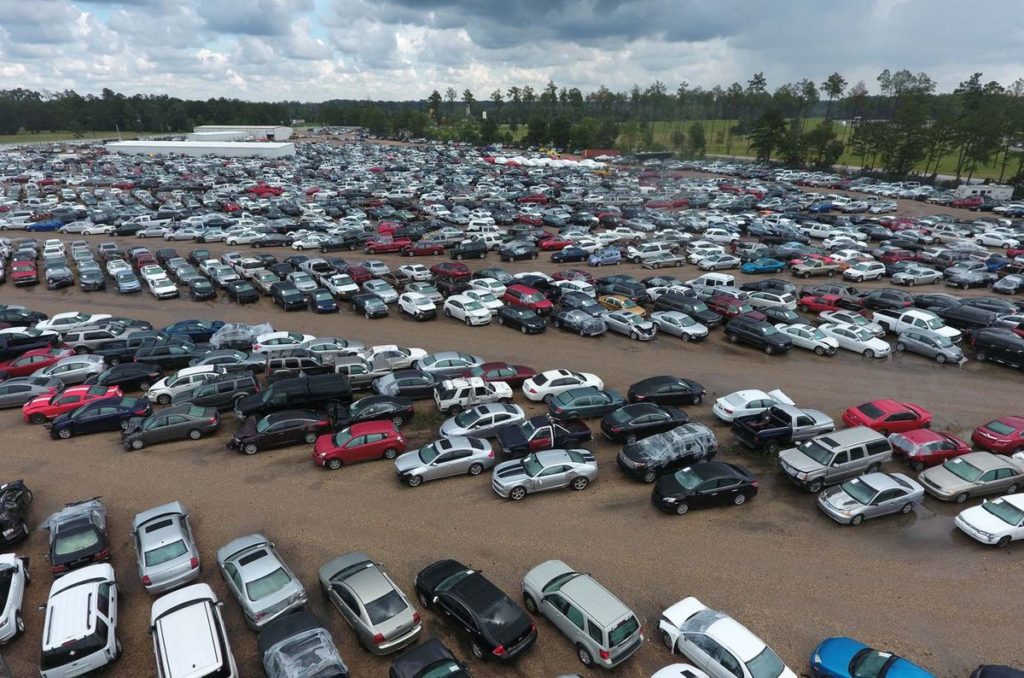 Most car guys don't have the time or energy to explore beyond the vision. I thought I would live it, "Go out there and Get Bloody" as a senior sales guy advised me shortly before the .com crash.
Crossing these vast fields of smashed cars – flip flops not allowed, due to broken glass – it is hard not to think in terms of a human metaphor, that this is a graveyard.The slightly Frankenstein idea of bringing one of these cars back from this unregistered unloved soon-to-be-crushed oblivion is compelling. In the Odyssey, one of the oldest pieces of western literature, the hero Odysseus journeys to the afterlife, meeting and speaking with long lost friends and family: to visit the land of the dead and return, what a story!
But first, there was a bet: "If you're so knowledgeable about cars, you should trade up. Start with a $500 banger, and trade up"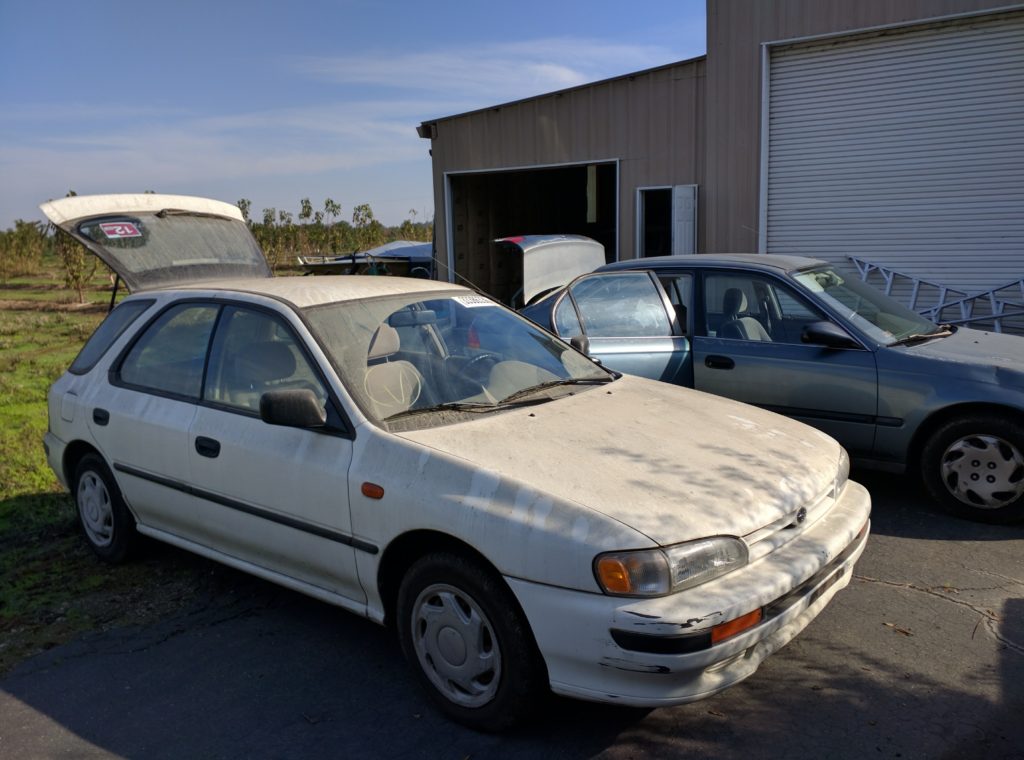 Taking the bet, I decided to start with a Subaru: there's lots of demand for them amongst the granola munchers of San Francisco. The Fabricator has done millions of miles in them, and can diagnose fixes easily. Best of all, nice people drive them, hopefully minimizing unpleasantness/deceitfulness at the point of sale. However, poking around on craigslist made me feel that flipping was both hard and unethical – infact, the more ethical compromises I was ready to make, the easier it would be to make any money (fit a new radiator to fix the leak, or just chuck this "StopLeak" stuff in?) and led me to look for an angle: that angle was Copart.
Although both are online auctions, key factors differentiate Copart from ebay. Copart photographs and descriptions are standardized, accurate and thorough: photos are from all around the car, the interior, and the engine. They might not take detail photographs of damage, but the quality of the photos allow you to zoom in, and see whether only the fender is crushed, or if the bottom of the A-pillar has been tweaked too. I visited each of the six (!!!) yards in the Bay Area, and inspected probably thirty cars before concluding that the online information accurately represents the car. Careful study of the listing and use of ones car knowledge is enough to take a calculated risk on what you are getting. It is possible to visit the yards, and tyre kick: you are allowed to sit in the car and start it, put it in gear, let it warm up, look for any leaks etc. but other buyers tend not to. "Run and Drive" means it drove when it arrived at the yard, not that it will run and drive now, or that it won't overheat, or that the transmission has all its gears. Flood victims have the water line marked. There's a whole category of hail damaged vehicles. The transparency allows confident bidding on cars all across the USA, not just those you can go and see.
While the auction system allows bidding in advance, like ebay, the final price is set in a dynamic live auction with a ticker showing a 30 second countdown – bid now or it's gone. Some cars can be bid on by non-members, but to bid on the majority involves purchasing a membership. A little online research reveals that Copart's business model features nickel and diming you out the door. The cost of getting a membership, the need to tow vehicles, the nickel and diming when you pick up and the fact that purchases will now have a salvage title is enough to discourage most people. Not me; I reasoned the more obstacles the better, since that would discourage others.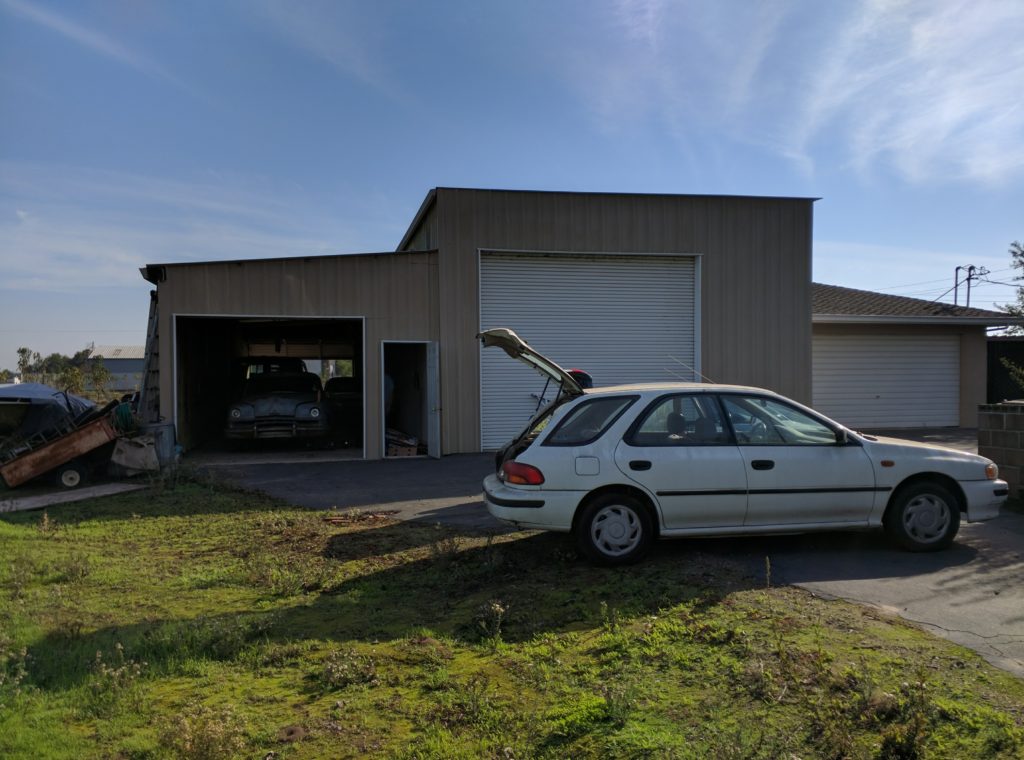 FAQ
Are the cars all wrecks? No. Many run and drive, or are damaged by hail or vandalism. However, there's a reason why the car is here, not on craigslist – that pristine Volvo wagon which runs and drives also overheats and probably needs a head gasket, which is why the previous owner donated it.
All cars are unregistered, meaning you need to go into the DMV (the AAA office won't do) and pay to have them re-registered. This is time consuming, and is sufficiently expensive that this alone can erase your margin on any sale.
Are prices really that good? No simple answer – auctions, fees, transportation, registration, unexpected mechanical issues = extreme variability. So l suppose the answer here is yes, if you're careful.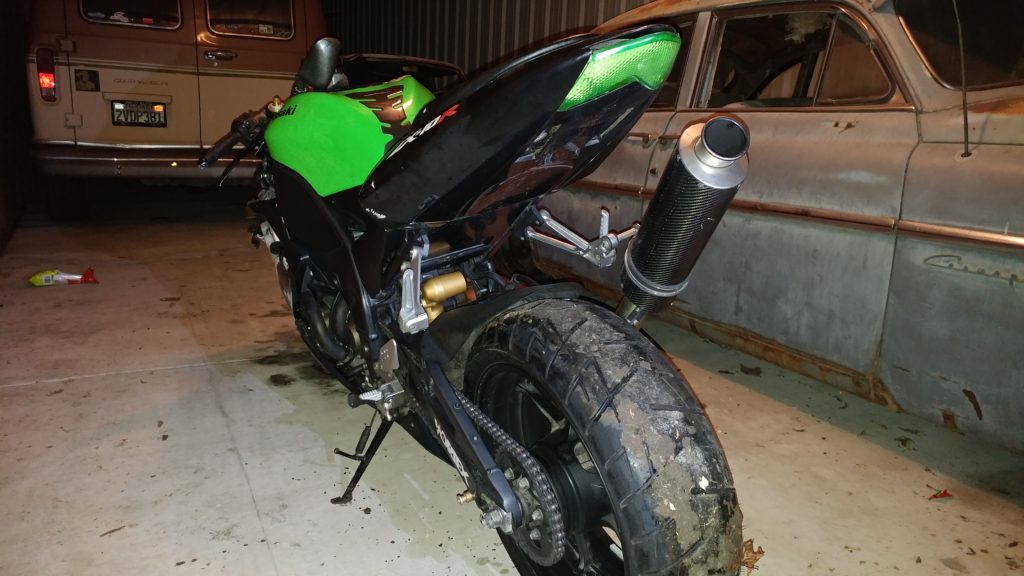 Did you make money? No, but you could with focus and experience. Specifically, I won the Stinky Subaru a white 1992 Impreza AWD wagon, for $425, and with fees was out the door for $650. Registered, and sold on craigslist, I could perhaps have sold it for $1-1.5k. The '05 Kawasaki ZX10R I paid $775 for, with $500 more in shipping, is a $3k bike as it sits, and would be would $4k repaired. The '78 Kawasaki KZ650 I paid $20 for is worth $500 as is, for parts, and probably $2k running, with the back registration sorted out.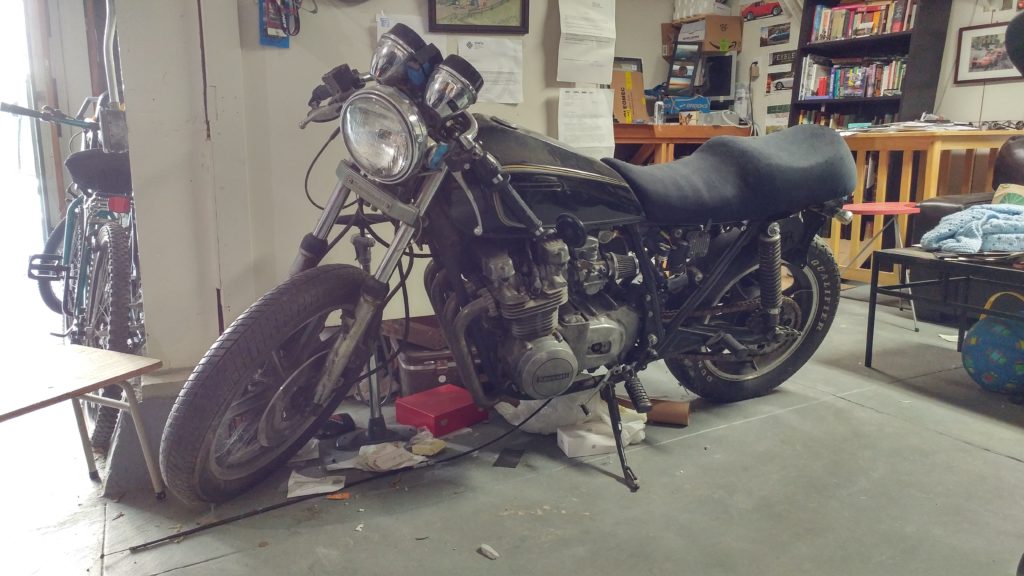 What do you mean, "with focus"?
I categorized cars like this:
A. Flippers – Boring/uncollectable ( Subaru, Volvo wagons)
B. Interesting Flippers – semi-classics I don't like (Porsche 924, Jensen-Healey)
C. Savers – that which my car buying lust cannot withstand (the '77 Lincoln in the pics, just like the one I had when I first came to the states in 1995, the ZX10)
Of my four purchases, I had one A, one B and two Cs. The B (the '78 Kawasaki KZ650 cafe racer, Sale Price: $20) became a C, illustrating the challenge that rather than facilitating the flipping bet, I merely acquired even more cool-but-non-functional cars and bikes. Were I to pick up Copart again now, and focus purely on A and B cars, and make sure I focused on keeping storage and transportation costs down I think an income could be generated.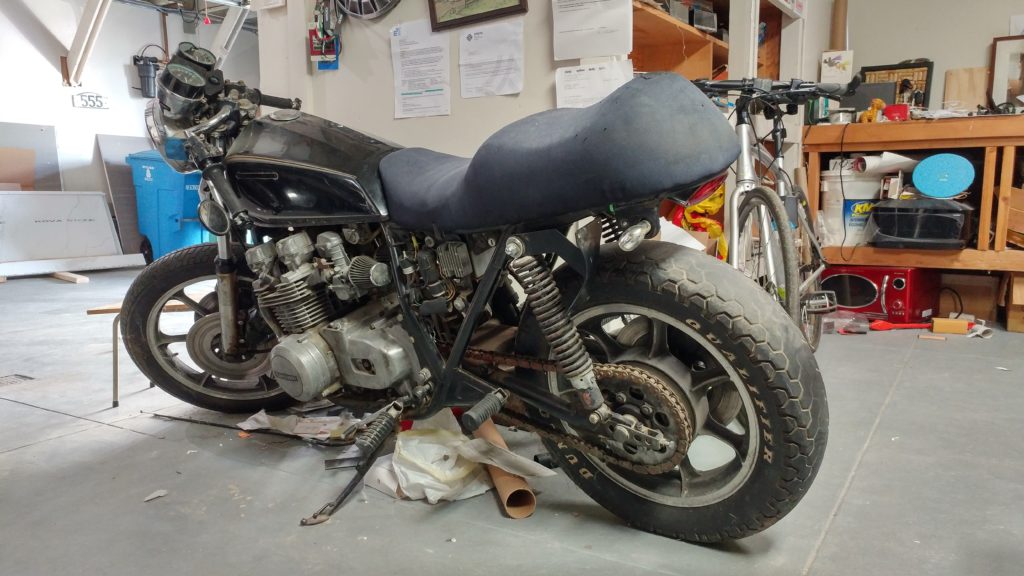 At this point, it is worth rewinding for a moment: I began on the Tristram Shandy-esque journey outlined in this Almanac loving crappy cheap cars but having poor mechanical skills. Beginning with the Check Engine Light (what does it mean? How can I fix the car?) , I moved first through training to be a smog technician, and then to hands on with the Fox, the Honda and particularly the van, to trouble-shooting and performing not big fixes, but the little things needed to keep cars going. My time with smogging and these three utterly worn out cars made me confident I could husband a tired car, and turn it for a profit. There was more: the bet was special, because the thought of actually selling cars was revolutionary for me: I have never actually sold a car. Crashed, donated, gave away, but never actually sold a car, even today.
I was recently approached to make a TV pilot, and while it came to nothing, interacting with the producers was interesting as usual because there is plenty you can learn: on this occasion the question "Do you do anything in junkyards…people love seeing other people's junk" stuck in my mind. Like diecast model cars, it seems that a fascination with junkyards is part and parcel of being a car enthusiast. As if to prove my point, car guy academic David Lucsko has just published "Junkyards, Gearheads and Rust" examining the phenomena.
As a tool for flipping, and making money, Copart failed. I should say, I failed at Copart. As a learning experience, the fulfillment of something I have wanted to do since childhood, poke around in yards full of crashed cars, buy them, fix them, drive them on the road, it was a success. I gained three new "keeper" vehicles through it – stories to follow on these – and can still bid at will should the right Merkur XR4ti or Alfetta come along. The main legacy of the bangers and Copart adventure will be the skills I improved, which will allow me to better look after the cars I have which are that age – the E55, Bullitt and E46 325iA. The next step for me is translating my slightly improved skills with to properly collectible cars, specifically the Pontiac, and build the Camaro.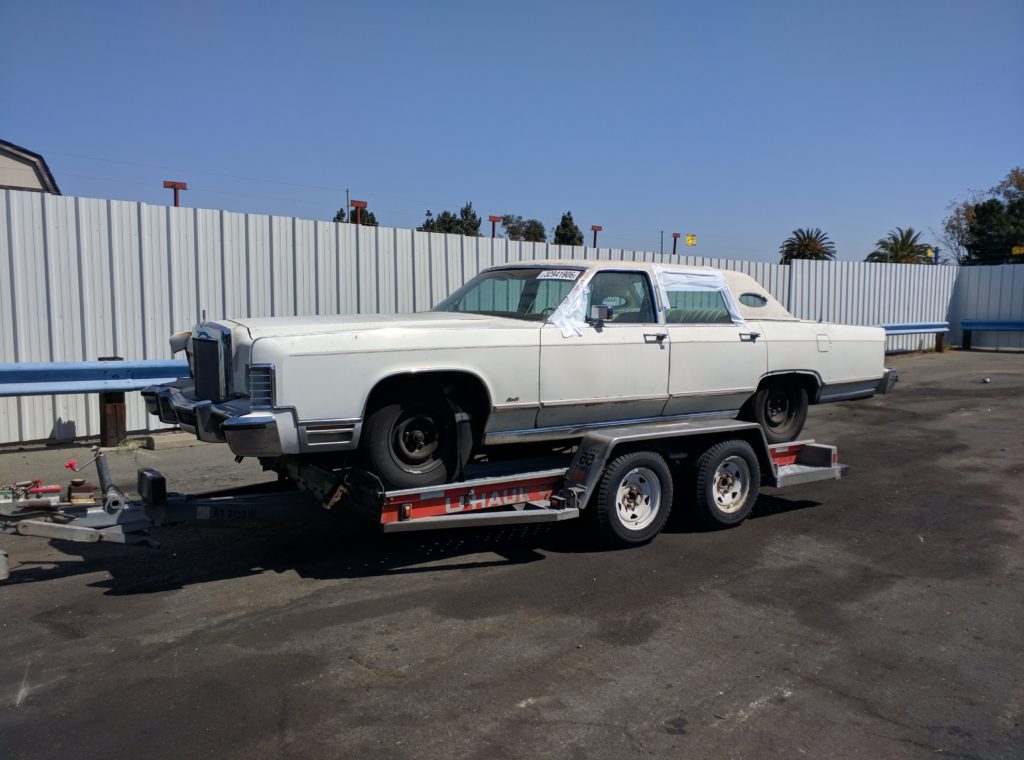 Admin Pain:
It should be noted that I edited out the administration nightmare which working with Copart entailed. It is worth a car trader, or someone flipping cars in a semi-professional capacity becoming a full member. For the odd purchase, it is better to instead go through a broker. The broker has the Copart membership, and issues me a bidder number from his account. He has a $400 deposit from me; I can bid on one car up to $4k. Another $400 and I can bid on two cars, or one up to $8000. I win the bid, pay him and he sends me the paperwork. This feels janky – although there's a live person to talk to, and the same guy each time, he does another job too, the Copart thing is a side gig for him. Working all this out and getting it set up was a royal pain in the a$$.
Onsite to look at cars, and the offices have the feeling of dealing with a social services office, where you are processed, and Get What You Are Given. Most people there are truckers picking up loads for delivery, not dufus' like your writer. Every step of the way is fraught because everything is only identifiable by a string of numbers – you as a potential bidder, the cars you want to see, the location of the cars in the yard. They give you a reflective vest and a hard hat, and a rep comes with you with the keys to the cars you requested to see – up to three, although not all yards seem to enforce this rule.
It is possible to surf and bid on your phone, although since the app is buggy and crash prone, I prefer to use the bigger screen on my PC and the more functional full website during auctions.
Bidding itself can also be fraught: after waiting six weeks for a particular bike to come to auction, I rose at 7am Pacific time to catch an '06 Kawasaki ZX10 in black with silver flames(!). The app told me it was due to cross the block at 7:31 am. I showered, and at 7:20 sat down at my PC, to see that bike had sold 2 minutes before. My fault – there is an audible alarm built into the auction browser window which sounds when any of your "Watched" lots are coming up, but I had the sound off on my PC. I should've simply entered my top bid the night before, and stayed in bed.
It really does pay to study the listing. It said on the listing that there was $600 in back registration owing to the DMV on the '78 Kawasaki. That's why no-one bid on it except me, which is why I got it for $20.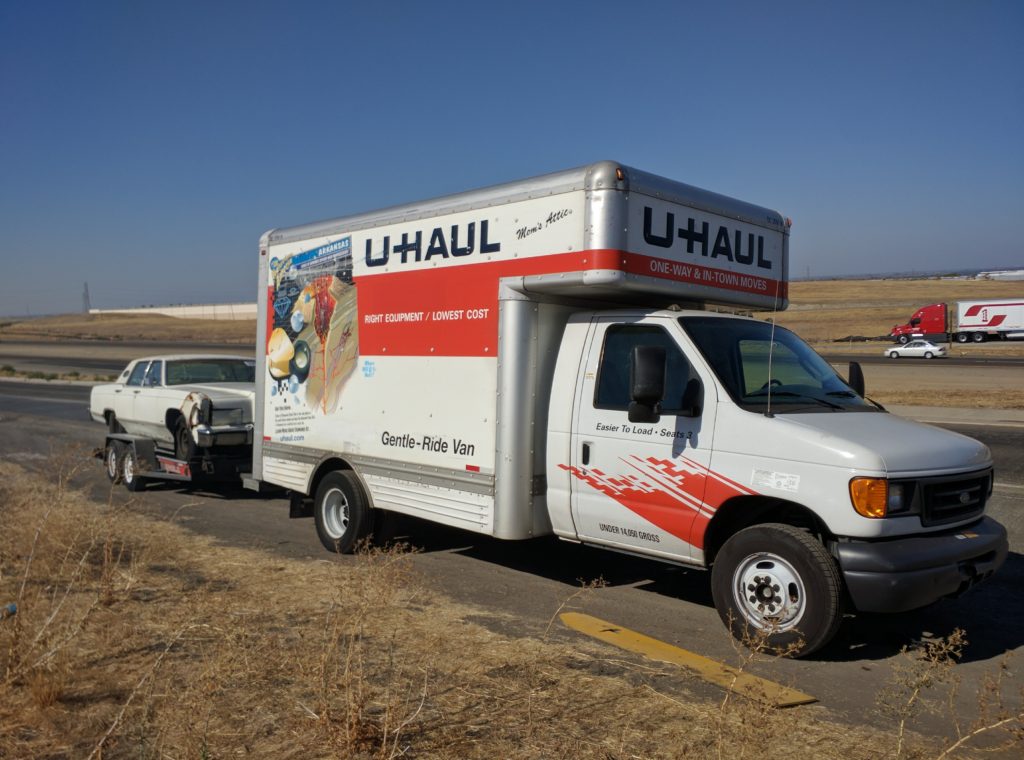 Sidebar:
The eBay Scam
Poking around on forums discussing Copart, I encountered an interesting scam/business model. It works like this:
1. Spot an interesting semi-collectible on Copart. the target car is something likely to float under the radar of most people – perhaps an 80s 5 speed Thunderbird Turbo Coupe, or an E39 540i with a 6 speed and sportspack.
2. Post an ad for the car on eBay. Set that ebay auction to end a little before the Copart one for the same car.
3. The ebay auction ends, and lets say the car sells for $x. Now the scammer/entrepreneur knows just how high to bid in the Copart auction to ensure he makes some margin in the flip – anything under $x is fine. Done right, the scammer/entrepreneur sends the car straight to the new owner's place, thereby avoiding the Copart out the door fees and storage costs himself. What could go wrong?