Share This
Bio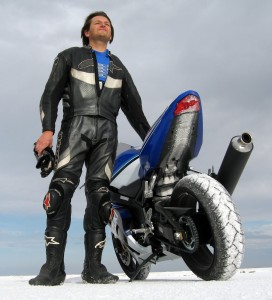 I'm an Englishman living in California working as an Automotive Historian and Freelance Consultant. I am part of Stanford University's Revs Program and work as a teaching assistant on Revs-sponsored courses such as "Tales to Design Cars By", which has now run for five years. I inspire engineering and product design students with the heroic, ridiculous and dramatic stories from 130 years of motoring. Currently, I am authoring a book on the past, present and future of the automobile with a Stanford Professor.
As a researcher and writer for Gooding and Company, a leading classic car auction house, I delve into the histories of the rarest and most valuable cars, speaking to owners past and present looking to justify the value of what is often a market leading example. Increasingly, I find l can forecast values ahead of the market: the cars l loved as a boy are now the ones appreciating in value. However, for me the cultural value of cars as unique historical artifacts will always far outstrip their financial value.
I am deeply embedded in the concours and museum worlds, a Docent at the Blackhawk Museum and Pebble Beach Concours. I interned with the National Motor Museum, and scripted and narrated the introductory film for the Mullin Automotive Museum. I have front of camera experience with Discovery co-starring in a Mille Miglia special with Alain de Cadenet, and with National Geographic's Breaking Barriers. I also wrote, directed and produced a short film, demonstrating l can tell a story in both an academic and in a casual, twenty first century idiom.
I have a background in technology sales with second and third round Silicon Valley start ups, and since leaving tech have co-founded and consulted on various projects, notably Motorcred, a thoroughly curated automotive story sharing platform, and I am currently advising an automotive investment fund start up.
Rather than focusing on one facet of the automobilia, I love to explore new wrinkles of the motoring hobby, because what I most enjoy are other people's passion and skills. I am not an expert on early Corvette mechanical fuel injection, but I know someone who is.
Perhaps unusually for a historian, l am fascinated by what comes next for these remarkable objects, desperate to carve out a place in posterity for the cars l love, and possessed to keep the amazing human stories of engineering and racing alive.

Contact: js@jonsummers.net