Share This
Bio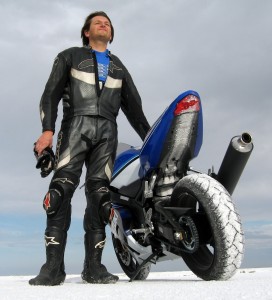 I'm an English Automotive Historian living in California. Continual learning and teaching characterize my independent research and diverse work with cars, motoring, and the human stories around these objects and experiences.
Since 2012, I have co-taught a class at Stanford University, "Tales to Design Cars By", introducing the best automotive and motor racing stories to the engineering and design brains which will deliver us autonomy and electrification. 
As a researcher and writer for Gooding and Company, I have investigated and documented the histories of the very best classic cars, including Ferraris, McLarens, and Delahayes, cars which are considered Fine Art. By contrast, my work for Vehicle History has been producing high-quality pre-owned buyers guides for the most popular cars on America's roads, Accords, Camrys, and Expeditions. My work for various Power Automedia titles has been about motoring experiences, with articles from what makes a car collectible to track day guides for the best European race tracks such as Spa and the Nurburgring.
In 2019, my essay on Mike Hawthorn, Britain's first Formula One world champion, appeared in the "The Routledge Companion to Automobile Heritage, Culture and Preservation". This was a significant achievement towards my goal to get automobility taken seriously in academia. Pivoting from the theoretical to the practical, for the last few years, including remotely during the pandemic, I have been taking various motorcycle mechanic courses, taking advantage of the fabulous the "Free City College" program at San Francisco City College. My belief in the college's mission led me to volunteer as a student representative during some challenging times with the college facing budget cuts and a building redesign.
My work in the classic car Concours community includes thirteen years as a docent volunteer at the Pebble Beach Concours d'Elegance. In recent years I have spent Pebble Sunday in the Chairman's Suite, overlooking the ramp; I love to get so very close to the very best cars, and talk to the people who look after and restore them. Each year I M/C an event at the Blackhawk Museum, Docent's Favorite Ride.
I have dabbled in film making, with front-of-camera experience with Discovery co-starring in a Mille Miglia special with Alain de Cadenet, and as a "talking head" in National Geographic's Breaking Barriers. I wrote, directed, and produced a short film about an old friend and his 1966 Mustang, and scripted/narrated the orientation video for the Mullin Museum when it opened. More recently, I scripted/narrated new car road tests for a friend's youtube channel.
As a collector, I have tended to specialize in "fast" and "cheap", with "reliable" as an after-thought. In recent years, I've put together a small collection of turn-of-the-century inline four-cylinder Japanese sports bikes, particularly Suzuki GSX-Rs, due to my personal history with them. I see what I have as a living museum. I like examples with a good story, not with perfect plastic. I also have a mix of US and European minor classic cars, many of which I've written about in the My Fleet section. 
Outside of cars, I am editor and plot consultant on a series of satirical high fantasy novels entitled "The Chronicles of Halvar and Clarence", based upon the thirty-five-year-old Advanced Dungeons and Dragons campaign l created.
During my twenties, l sold tech products and was excited by what these new ideas and processes could do. Today, l have a similar fascination with AI and the technologies around autonomy. Fundamentally, l love to use my skills as a historian to peer into the future of automobility.
To hire me for research, writing, or editing work mail me at: js@jonsummers.net