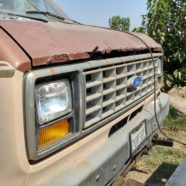 Oct

02
Tags
Related Posts
Share This
The Dream is Dead: the Econoline Van Leaves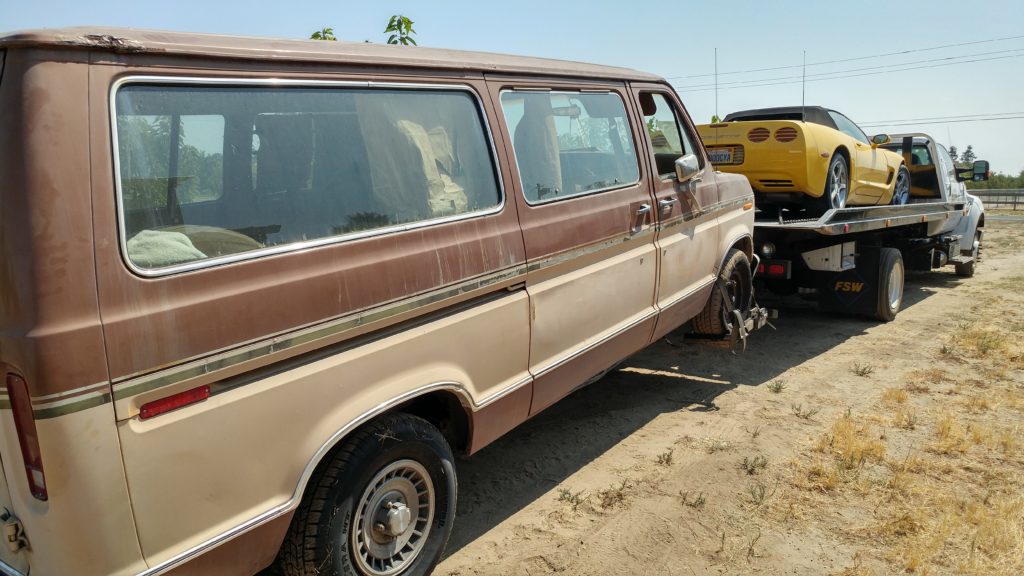 video link

The Van has gone, and it was a surprisingly emotionless exit for me.
Over the last year have pivoted my "collection" away from trying to keep everything I have ever owned, to focusing on the cars and bikes which will be of interest to posterity and enjoyable for me to drive now.
This has played well with the Boss, who like busy nightclubs believes in a strict one in one out policy. Quality, not quantity is her mantra, and given I was the man with a dozen vehicles not one of which was legal or roadworthy for a month or so last year, it seemed prudent to bend towards her approach somewhat. I have come to realize that the phase where I fiddle around on worthless cars which should be in the breakers yard is at an end. Significantly, the skills these cars taught me are going to help me with cars actually worth preserving – the Bullitt, the E55, the Boss' much loved E46.
With hindsight, I think I was done with the van when an old friend pointed out to me "You know, I get that van. It is a f**k you to EVERYBODY". And it was – it wasn't fast or sporty, it wasn't nice to look at, well engineered or remotely interesting, while it was polluting, noisy and gross, managing to upset people in parking lots merely by being slightly too big for the parking spot. "Epic" was the word one recent graduate used to describe it. I know what he meant – the two tone brown, the huge scrape in one side which had rusted, leading to rusty streaks on the paint below, the lip of the hood, which from 1991 to 2009 was undamaged, but in San Francisco's saline air disintegrated in 5 years – yep, it certainly made a statement, and that statement was offensive to everyone. It had to go.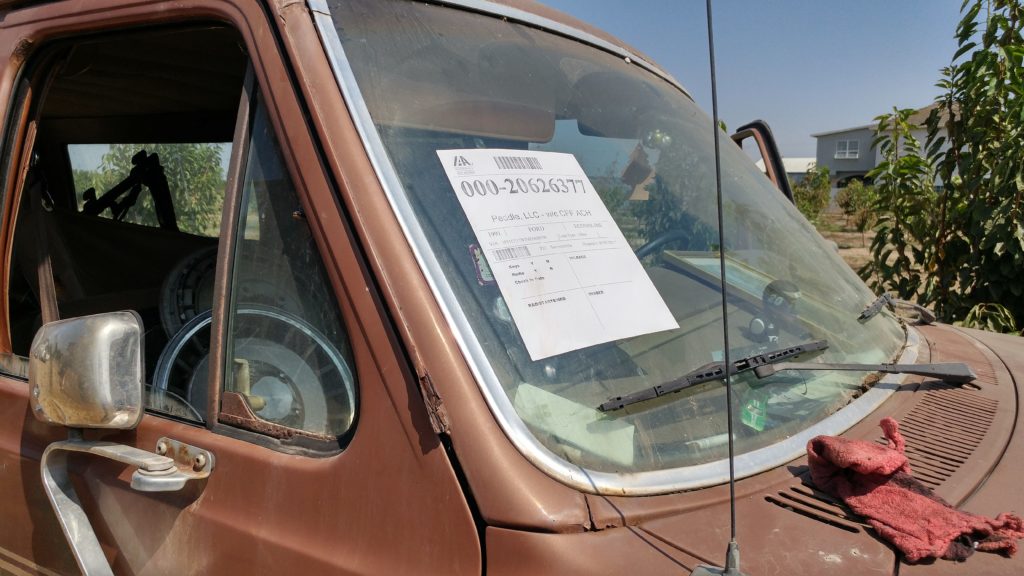 Had it been running properly, it might've been more of a wrench, but the last time it ran it was on at best 5 or 6 cylinders and would barely move. I am never going to invest the time and energy in making it run, let alone mess around smogging it.
The other element here is spiders. It is infested with black widows, making being in it nerve wracking to sit in it or reach inside – every little itch and you're expecting to have to visit the Emergency Room. No flip flops for me, despite the 100 degree Central Valley heat, jeans and covered shoes thank you very much! Whenever I think the spiders are gone, I put my hand down next to a giant one.
After 45,000 miles, I think the final notes on the van is that when you have Achieved the Dream ( my original story on the arrival of the van here) it is often not what you expect it to be. I watched On Any Sunday, and wanted to emulate it. I saw myself doing motorcycle track days all over California, riding the Pony Express trail and sleeping in the Econoline alongside the bike, just like Mert Lawwill. But I am too old, and motels too cheap for that. I liked the van anyway – you sat up high, could move anything, and could park anywhere without fear of damage/theft, since I didn't care about it. I didn't even mind that it was slow, or had no functioning stereo – it was a different motoring experience. In recent years I've barely ridden motorcycles anyway – its not the pain of the fall, it is being incapacitated on the sofa unable to be a proper family team member which has put me off. Naturally, given this, I did buy a Kawasaki ZX10 recently, in a story yet to be written, but returning to the van, donated now at least it can be of service, as parts to other 1973-91 Econolines, extending their lives a little further. The tax write off is nice too. The funds from the sales of both the Subaru and the van benefits local childrens charities.