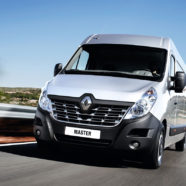 Jul

18
Tags
Related Posts
Share This
From the Archives: 2016 Renault Master dCi125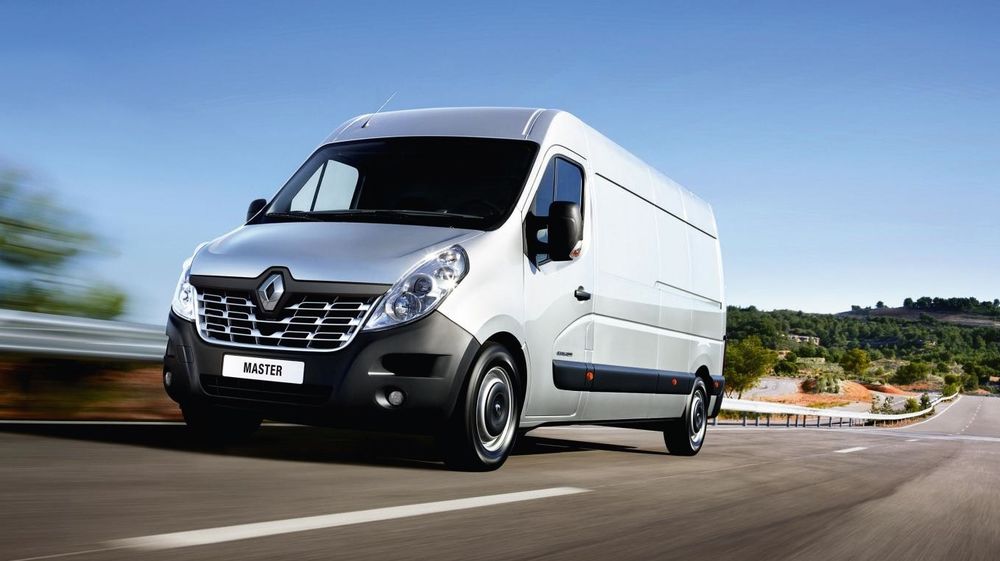 With efficient high top European-style vans finally making it to the US, it is relevant to examine the state of the technology. This effort is badged as a Renault, and while that name might be unfamiliar to many Americans, the company is Nissan in the US. Renault has a heritage similar to Ford, with a century of building all shapes and sizes of cars and trucks, often offering considerable design flair at a medium price point. Both share a century-old deep commitment to motorsport. This is the third generation Master, and builds on the previous strong-selling iterations.
Our test route covered around 1800 miles, and included moving a relative from the Swiss Alps across northern Italy. Although there was plenty of high-speed autostrada, there were also single-track switchback mountain roads, and two crossings of the Simplon Pass.
The Master has a contemporary snout, with Renault's diamond logo set above a Mercedes-Benz-esque rippled grille, flanked by steeply slanted headlights. The ensemble is aggressive enough to encourage highway ditherers to move aside, and that's just as well, really, because when you lift off the gas you really struggle to build up speed again, especially if the road is uphill. The dCi125 is neither powerful nor rapid, but what performance it has is totally usable under all the driving conditions I experienced. The turbo diesel is mated to a six-speed manual transmission, the lever sprouting from the console and falling easily to hand. The turbo gives you all it has from 2000rpm, and although it will rev beyond 4000rpm, there isn't much more oomph to be had beyond 3000rpm. Rowing through the gears away from traffic lights in town, it feels sprightly, with terrific low-end punch. Remarkably, it even retains a little of this punch at European freeway speeds. On the highway, the Master was comfortable at 130km/h (81mph), a little floaty at 150km/h (93mph), and, in fact, felt better at this speed with a light load; it was capable of an indicated 175km/h (109mph).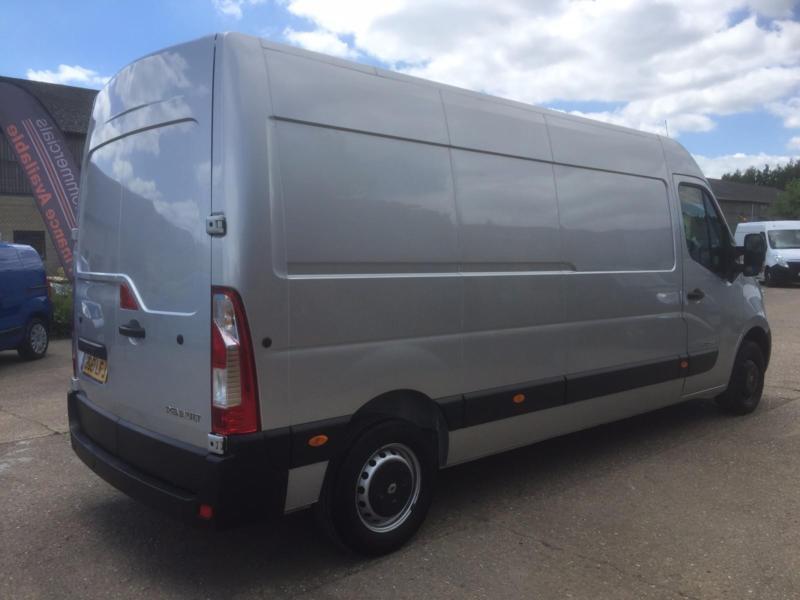 The Master's wheels are located right at its corners, making this big vehicle feel easy to control; the turning circle deserves special praise. We overnighted at a hotel in the center of Padua, and the Master even fitted down the very narrow, semi-pedestrianized streets of the town center.
It is hard to understate what a game changer the high top is, since it allows people 6-feet tall to stand up straight inside the load space. This facilitates rearranging or securing a load. It had other uses for me too: the cargo bay of the test vehicle was divided from the cabin and was windowless, meaning on one occasion I was able to have an afternoon nap, lying flat, in a fully darkened room. On another occasion, when taken short, I hopped into the back to discreetly answer nature's call…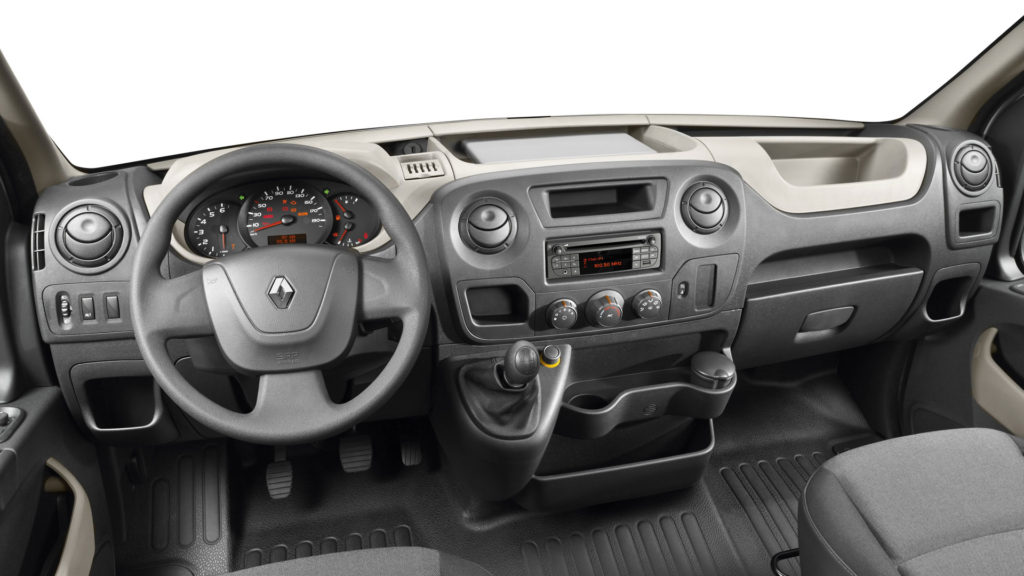 The cabin is built from acres of black plastic; our Master was showing under 10,000ks when we picked it up, and in that time had developed an extremely annoying rattle directly above the driver head. Although the materials are cheap, the design is very well thought out, with many cubby holes and cup holders. Seating is three wide, the bench split by a long spindly handbrake lever.
This is utilitarian, unpretentious, excellent design, and as such the best vehicle I have experienced all year.