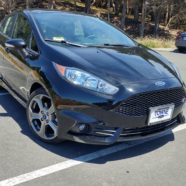 Jul

26
Tags
Related Posts
Share This
Hello, 2016 Ford Fiesta ST; Goodbye, 1996 Honda Civic
42 miles: Pick up, at a Starbucks in Redwood City. We met them there to minimize the miles driven by someone other than me.
Handbook recommends no running in period. I set a 4k rev limit
82 miles: Noted a "birth mark" paint blemish in the hood. Probably picked it up sitting in storage – it is a 2016, and we bought it in June 2017. Upon reflection, rather than being distraught, I am reminded of the family 1987 Ford Sierra 2.0 GLS of my teenage years. It too was black, and had a similar mark on its wing, the result of some particularly acidic bird poo. Irritating as this is, I don't want to give it back to them to have the hood resprayed. The Recaro heated seats are amazing, and these, plus the sunroof, makes the whole thing feel sublime.
96 miles: Dinner with the family at Sam's in Half Moon Bay.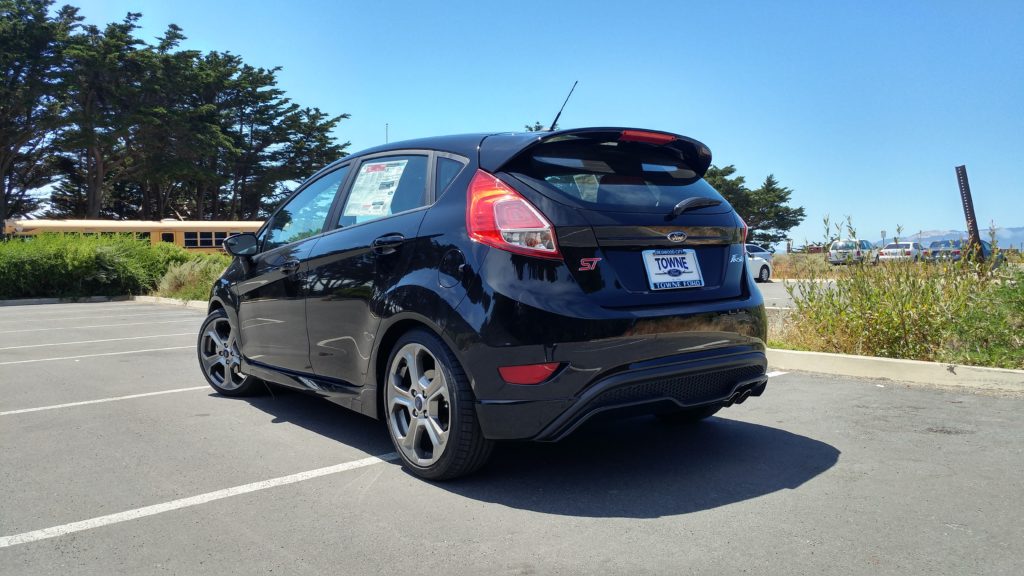 101 miles: De-windowstickered, walked around and shot video and accompanying photos.
115 miles: Gave "Synch" its first command: "Hair Nation" radio. Naturally.
121 miles: Cool, sporty, I would go as far as Fordy exhaust note. Beginning to explore handling on Cliff house descent.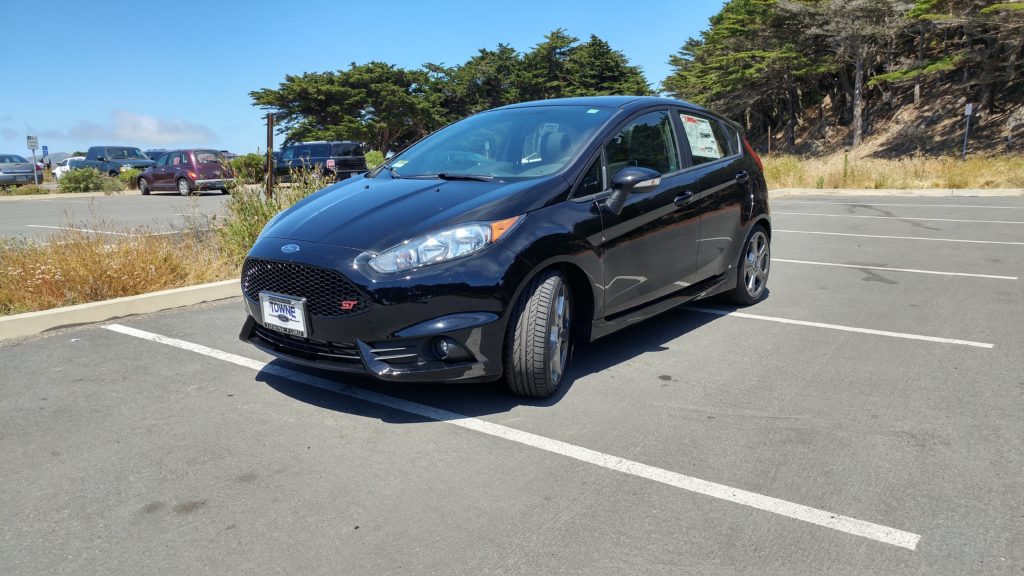 156 miles: Cliff House climb with no traffic, and epiphany on just how well it corners. Really is so good, grin-inducing far below the limit.
171 miles: Run down to town to check out the new E55, having it's new transmission fitted at a Mercedes independent shop.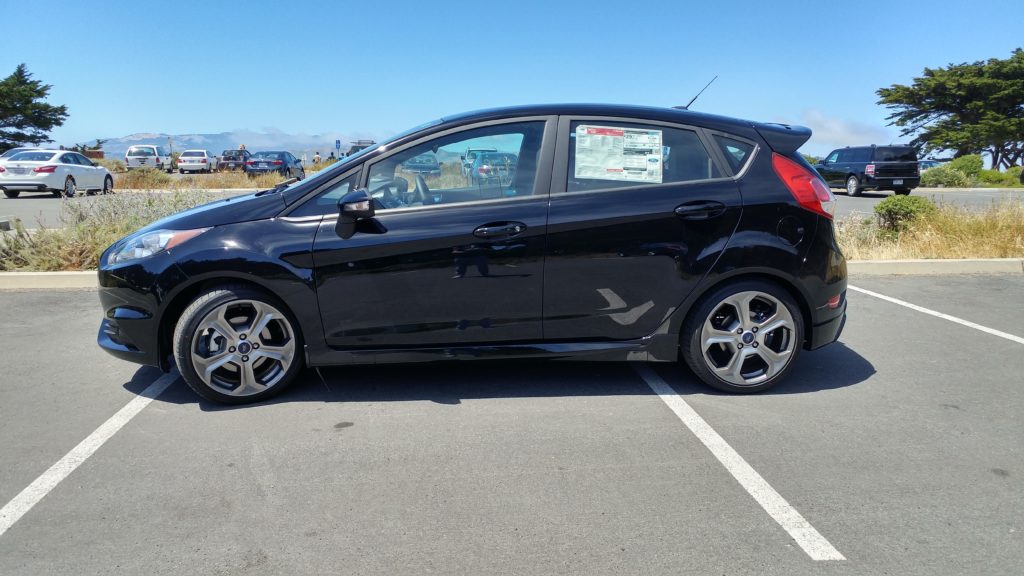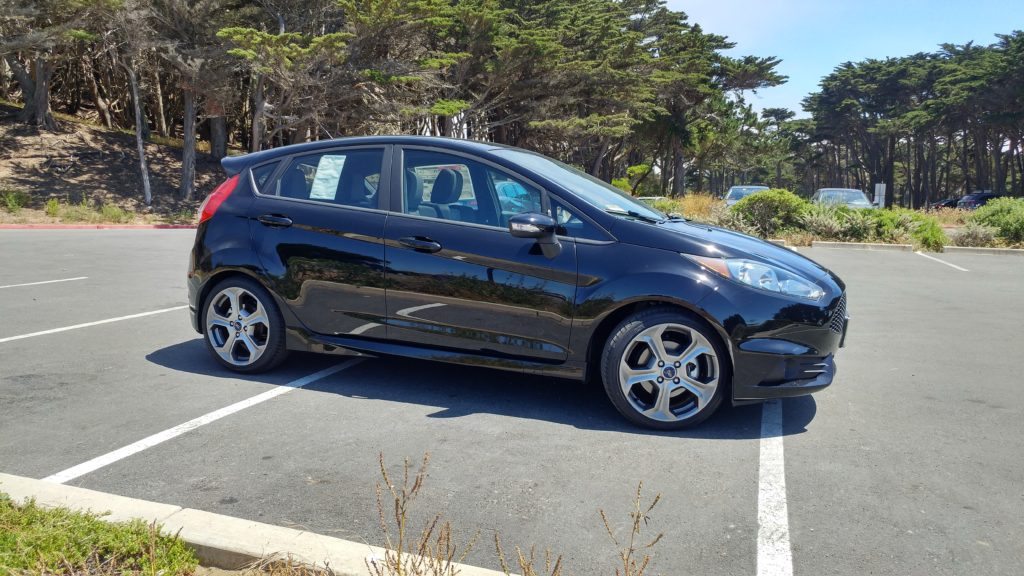 [400 miles in a weekend away with the family to Northern California Coast]
357 miles: Roadside stop, curvy road too much for the back seat, some quiet time roadside
400 miles: Saw "the ton" returning to our small hotel after July 4 fireworks on the beach
560 miles: Finally getting used to the boosty, always-needing-another-gear-character. Loving the boy racer Escort Mk2 exhaust note, who cares it is artificial?
711 miles: Attend the Blackhawk Museum Docent's Favorite Ride event, where a Ford rep tells me "You did right with the Fiesta, it is even sweeter handling than the Focus ST". Vindication 😉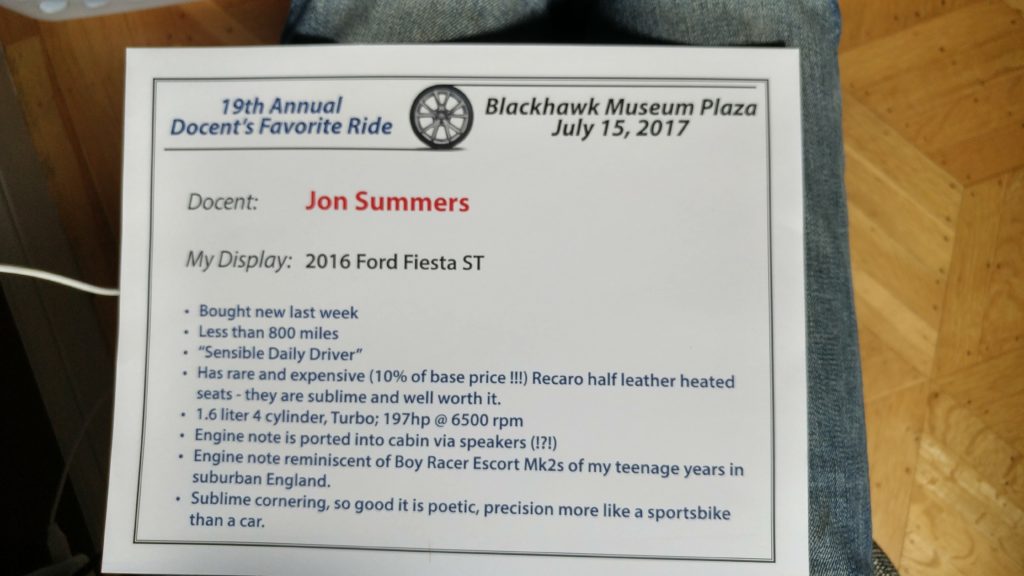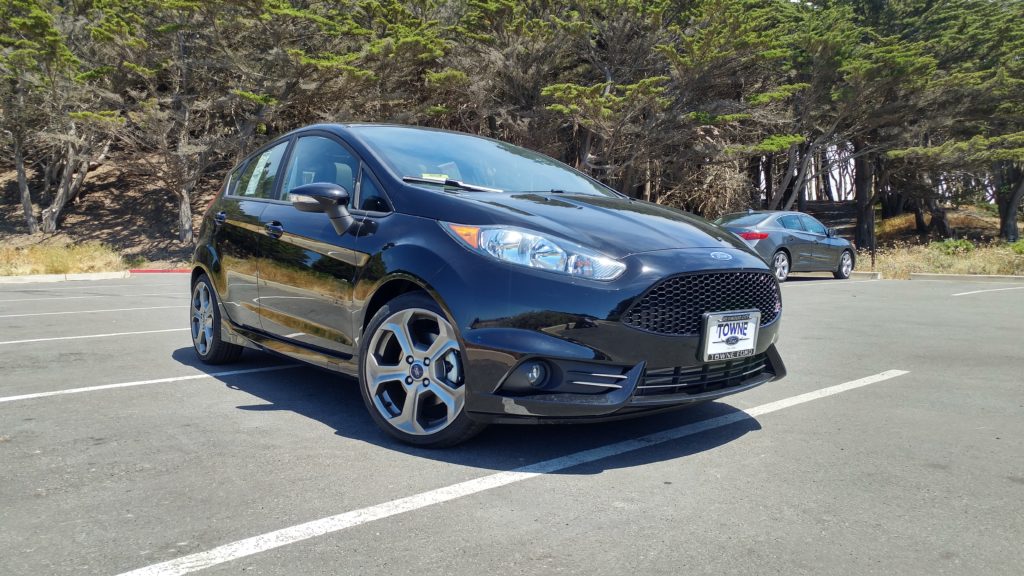 744 miles: Allowed myself higher rev limit – 5k in bursts. So sublime on Cliff House climb, so precise; Lol at the turbo whistle I get every time I turn into my street.
Infact, so good is this Fiesta that I have been able to say –
Adios to the Honda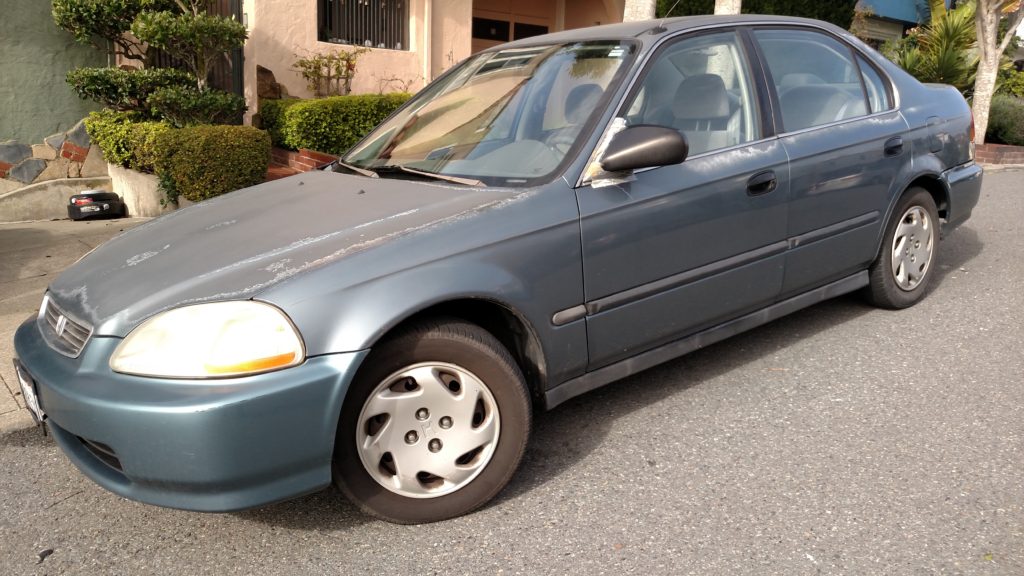 The final nail in the coffin here was it needed a new clutch. Not something I have the skills or inclination to do. With parts, $700-800 to have it done. But with no use case in mind – the Fiesta has superseded it as a city car – and the number of more worthy projects I have on the table, I decided to let the pick-and-pull axe fall.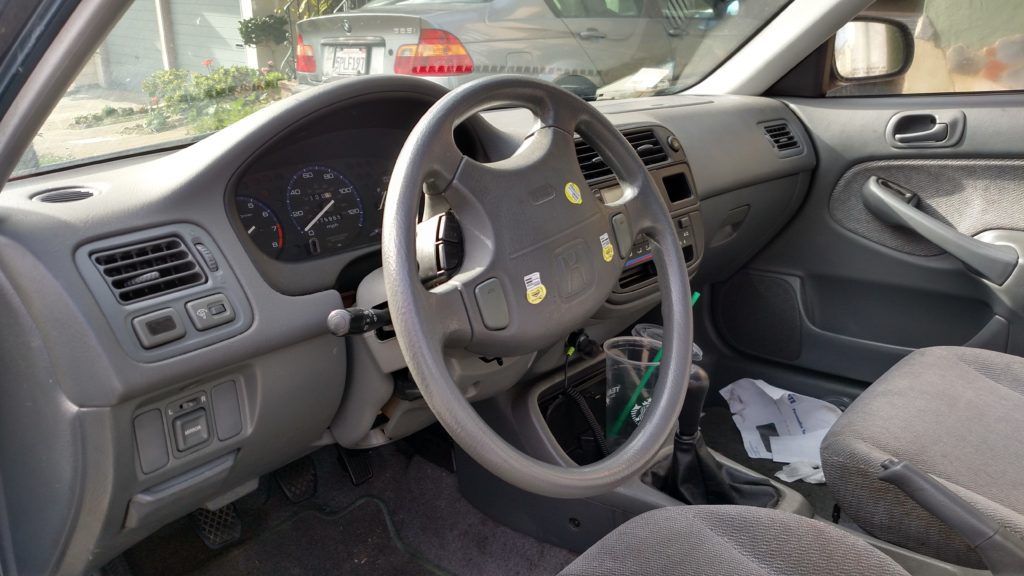 I had originally planned to take it to 250k, to prove it could be done. I would be driving my own statement about being more efficient in the use of scarce resources, about recycling: repair the old cars we already have, don't throw them away and buy a new one. However, I noticed many types of car regularly exceed a quarter of a million miles – I have seen 300k+ on hundreds of cars in salvage yards – made me feel the challenge was futile. Since this is in no way collectible, I showed unusual ruthlessness. This way, the Honda gets to be an organ donor right at the time other Honda's like it are most in need. Kinda miss it already though.