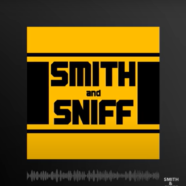 Jan

24
Tags
Related Posts
Share This
The Smith and Sniff Podcast
Ever since his days as a columnist for Evo, back when I was a company car thrashing sales rep, I have enjoyed Richard Porter's, controversial and often funny perspective on cars and motoring. He is best known as Jeremy Clarkson's scriptwriter, but don't let that put you off his podcast. Porter brands himself Sniff Petrol, hence the title, and produces some of the best shiterature I have ever read.
Jonny Smith I have grown to appreciate due to his passion. My gateway to his channel was his barn find series, but he has since evolved into my trusted source on new cars. He shares my perspective that electric cars can and should exist alongside worthwhile gas ones in a broad Church Of Cars, instead of there being an antagonistic electric vs gas, green vs. polluting, good vs. bad kind of dynamic. I perceived this without becoming enthusiastic about electric cars. Thanks in part to Smith's enthusiastic embrace of electric, I have come to see the electrification of everyday cars as the most exciting time in car development since the mass adoption of cars 100 years ago. I'm interested in the lastest new models, because they represent genuine technological advancement over the previous designs, and often fresh approaches to the conundrum of what kind of car to build, how to equip and price and sell it.
Porter and Smith's friendship is genuine, and their conversation un-forced. You're in the pub with mates who have plenty of car adventures and thoughts, and it's fun hearing their stories told well. The digression is the goal, the start point of each story something to do with cars, the metaphors all automotive. Because this is what non-car people miss about real car guys: cars are a lifestyle or even vocation, before they are a mere hobby. Cars are a way of seeing the world, and perhaps only true foodie people – those who cook, not just those who eat – have something similarly immersive.
I like the pipe and slippers BBC Radio 4 feel, even as l understand why my friends who live in England find boring and pretentious. Listening, l am also reminded of the cultural elements of Britain which used to grind on me. You see, Smith and Sniff love Britpop, and their digressions often include music. And in an instant they have lost me, as l have a smelling-salts reminder of mainstream pop culture in Britain during the eighties and nineties:

"Adele's new song is quite good"
Turns off podcast and listens to Slayer's Disciple

At the Bond premier gushing over being sat near Jamiroquia
Turns off podcast and listens to Kreator's cover of Judas Priest's Grinder

I miss England, and I really appreciate these two putting together this podcast. But these music references, they're a reminder of why I don't want to move back.