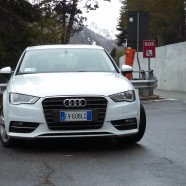 Aug

25
Tags
Related Posts
Share This
Imola Part 3: Whiteout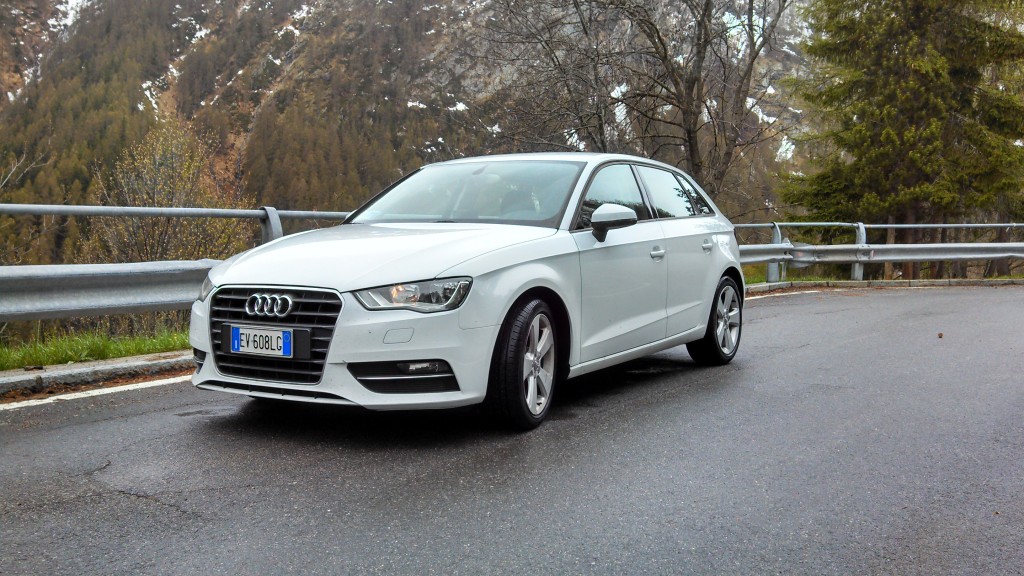 My itinerary for my Imola trip began with some frustrating travel issues, issues which piled up on top of each other. The plan was that I arrive in Milan, and then drive over the Alps to see my sister, in Villars-sur-Ollon at the eastern end of Lake Geneva. Automotively, this would not be a dead loss – there is a biennial hillclimb from the valley floor up through Villars on the narrow switchback road up from the valley floor into the mountains, and I would be able to drive the route of the event. However, the plane had an issue on the tarmac in California; it needed a new windscreen wiper fitting. This meant we were late into Schiphol airport in Amsterdam. Where it was "King's Day" and the place was rammed with people. People who made sure I missed my connection. People who made sure that the next flight to Milan which had room for me wouldn't leave until 8.30 that evening, 11 hours hence. Thus I barely got to the car rental counter in Milan before it closed up for the night. Having been scarred before by horrid rental cars ( Toyota Corolla Versa, Chevy Aveo, I am thinking of you ) , I had paid extra when booking to guarantee that I got an Alfa Giulietta. Thus I was surprised and unhappy to be offered the choice of one of those hideous new Fiat people carriers or an Audi A3. I'd even confirmed that I would be getting the Alfa in my idle hours in Schiphol. With the Audi fob in my pocket, I set out to find the car in the car park. Three car parks and 45 minutes later, I was still looking, my patience now thoroughly tested. It now being midnight, everything was closed, there was no-one to ask for help. Ah, the glamour and joy of international travel.
When finally out on the road leaving the airport, I impatiently moved into the left lane to pass the only other vehicle on the road, a bus, and thereby skillfully missed the turn onto the autostrada. In trying to turn around, I got tangled up in a particularly seedy Milan suburb, my first u-turn nearly scooping up a scantily clad young woman on the hood of the car. Pulling over to consult a map, again, I nearly hit a very long legged/short skirted girl who seemed to almost throw herself at the car. Distracted by this, only then did I realize what was going on – or more specifically, what profession these ladies were involved in.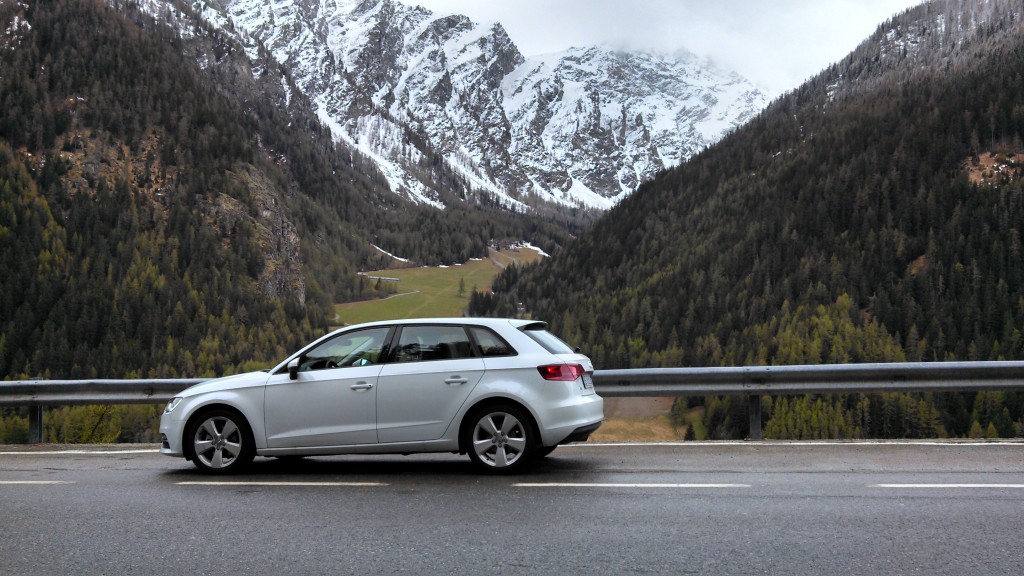 When I found the autostrada, I had expected to be able to relax. Just four hours on the Autostrada now, Europop and Autogrill espressos, right ? Well, not quite. The main autostrada linking Venice with Milan and Turin was closed. It now being well past midnight, one can understand roadworks, but to close the whole road ? There was a diversion signed, but it wasn't clear, especially not at night in the rain….let me explain the scope of the challenge by saying that there were at least six whores who nearly met their maker on the nose of that Audi rental car.
Finally clear of Milan, I hoped the rain would stop. Instead, it intensified. Even at only 80mph ish, the A3 would aquaplane, there was so much standing water. Driving in the right lane, in the grooves worn by trucks, was an altogether dangerous proposition. Off the autostrada and climbing up into the Alps, I still wasn't able to get clear of the weather. There was very little other traffic. The roads became narrower, many sections were switchbacks. Would the Great St Bernard pass even be open ? I had assumed it would be, when I was planning back in California, but climbing up through silent towns, seeing no other traffic on the road, I really wasn't sure. With the comforting thought that the worst that could happen was that I would have to sleep in the car for a few hours till morning, I decided to press on until I was stopped.
Arriving at the mouth of the Great St Bernard tunnel, the man in the booth was asleep on his desk, raising his head and looking at me bleary eyed as he sold me the tunnel ticket. It says 3 am exactly. In the tunnel, the tarmac was perfectly smooth, perfectly lit and perfectly dry. I was elated by the tunnel being open, elated I had found it, elated I had a bone straight dry road, elated I had it all to myself. So, I did the only reasonable thing, and wrung everything I could out of the car. I had a long downhill; it felt like I squeezed about 120mph out of it before exploding out of the tunnel into a complete white out, I couldn't even see kerbs or buildings, let alone road markings. The car was immediately a 100mph+ toboggan, and even with ABS it was all I could do not to spin it and to somehow get it slowed to a faintly controllable speed without hitting something.
Beginning the descent as my adrenaline subsided, even 25 mph provoked understeer in turns and an abnormal response to steering inputs. Not only was there a couple of inches of coverage, but great thick flakes were falling out of the sky. The road was switchbacks, so even though I couldn't see the landscape it was safe to assume that an off road excursion would be very bad indeed. With the benefit of hindsight it was lucky I had the cojones not to stop, because I think I would have got snowed in at the top – as it was, I just kept on slip-sliding down, judging the grip afresh on each corner, and soon the snow was rain, and the roads no longer hairpin turns/sheer drop offs.
4 am, and I was banging on my sister's front door, musing that on balance, perhaps I had not been so unlucky after all.
More on the A3 here.