A Giant Red GMC, the Fall Guy and Fangio: Part 1

"But you have to be able to drive it in…" the Public Storage woman trailed off, looking over my shoulder.
"You didn't tell me that on the phone – now I have the truck being towed over here – I'd better call him before he arrives…"
But she was across the room, opening the door: "Hey, you can't come in here, you're going to block the gate and there's nowhere to turn around"
Sure enough, there was the wrecker truck, towing my giant, red, non-functional 1986 GMC crew cab duallie into the forecourt, comprehensively blocking it.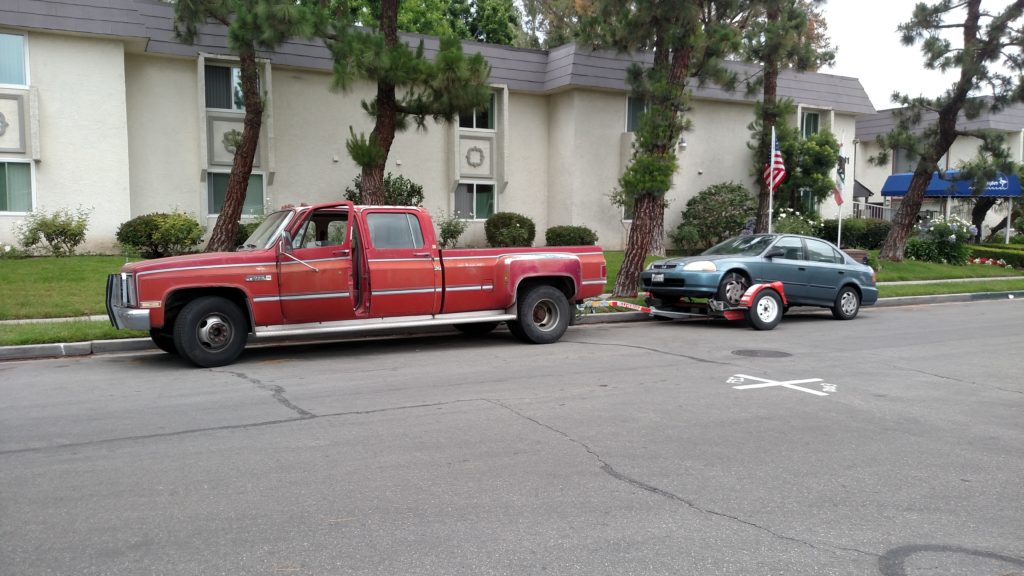 I had thought breaking down in a horrible neighborhood, but only after I had got it the truck fully loaded and gassed up, yet while I was still over 400 miles from home, had been the low point, but that moment in Public Storage, with the truck blocking the entrance causing tailbacks on the main road outside while the tow driver and Public Storage woman traded abuse, that was the moment I truly realized this was the most pointless, expensive, stressful motoring adventure which I had ever embarked upon.
Most people polish their cars, and then hang out in the In n Out Burger carpark on a Friday night, or go to a Cars and Coffee on a Sunday morning. How on earth had I arrived here?
Prosaically, let me quote from an em I sent at the time justifying the purchase:
so now I have a truck which can move my other cars easily. I just need to rent a u haul trailer/dolly. It could move three at a time with the right trailer, and a fifth wheel in the bed. I could also fit a camper body to it, making it basically a camper van, and still tow a trailer, or put dirt bikes in the bed, and tow a camper behind. Endless possibilities, assuming I can afford the gas to actually go anywhere 😉
The comedy of "three at a time" ;-P
Digging Deeper –
A Red Truck is iconic, to use that over used phrase in its true context for once. It is a uniquely American statement of success, utility, capability, and yea, masculinity. However, unless it is a Maserari your writer cannot do red. That is, until it fades, and the look at me becomes patina, and altogether more interesting. Wearing it's original fire engine red paint, now thoroughly faded, and sporting a giant bullbar, this truck looked the part in the Craigslist ad. In 1986, this was the most gussied up truck the General would sell you. Not just red, but with a red velour interior. A "regular" truck cab does not allow the seats to recline, and given my usual driving position – and the number of trucks out there – I decided I wanted a "crew cab", i.e. full size rear doors and a proper back seat. Since my plan was to use it for towing, there was an excellent excuse justifying my desire to have a "duallie". This is a truck with four rear wheels, in two pairs, with the outer wheel covered by ridiculous plastic over fenders tacked onto the side of the truck bed. Make no mistake, I was less worried about the traction than the aesthetics of the over fenders.
As has been discussed elsewhere, I am a sucker for stack headlights, which led me to this era of GMC truck in the first place. The exceptionally low price point – $1000 – was due to back registration owing, which is quite common on trucks like this. Many of them have so much owing that they are only useful broken up for spares. Jolly wasteful, IMHO. Often these trucks crop up on Craigslist, the sellers typically hoping you will buy before checking the registration situation.
A Freudian Deep examination of how I ended up stranded in LA with a worthless pick up instead of at a show and shine with a nice but unremarkable muscle car, perhaps it began here: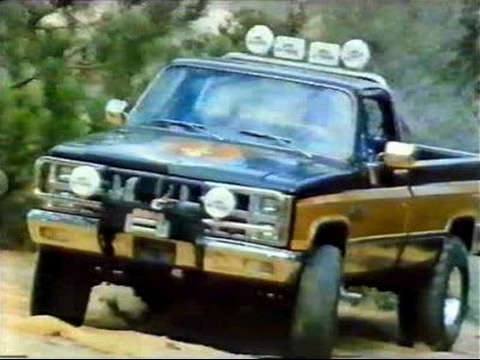 This is the Fall Guy's stack headlight GMC. You might see an old brown lifted truck, but to men of a certain age, we see Colt Seavers, aka Lee Majors. We also probably remember Heather Thomas, although I confess I had forgotten her name in the ensuing decades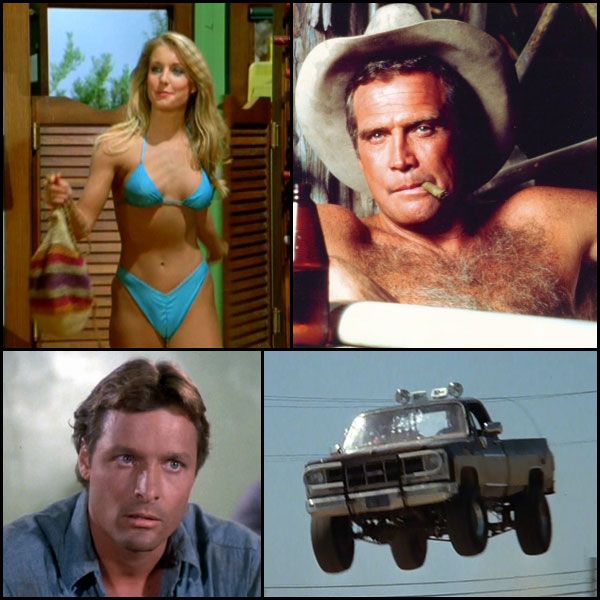 Never was Hollywood's narcissism more clearly on show – producers so stuck for ideas that they developed a series about a movie stuntman – a glamourized, fictional account of the life of the most interesting person on most film sets, and the perfect excuse for car chases/bar fights/firey explosions which are totally unrelated to the plot.
But more, The A-Team's B.A. Baracus had a stack head light GMC: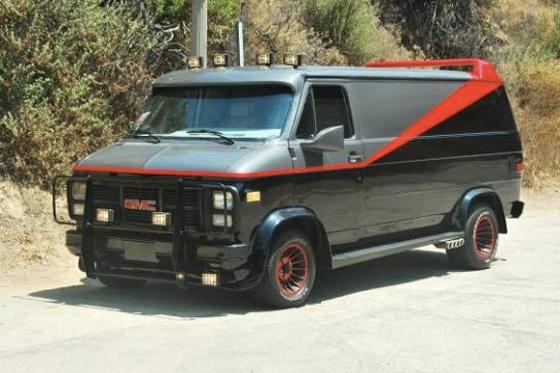 Clearly, GMC were sponsoring the right shows in the eighties.
Certainly, this Mondeo had quite a lot to do with how I ended up outside Long Beach Public Storage direction traffic and explaining to a Long Beach's finest what I was up to. The Mondeo adventures had been so enjoyable and successful, I was full of confidence, and with hindsight, due a bruising fall.
The GMC adventure also fitted my "live motoring experiences" mantra too, since it involved long distances, driving, fixing, risk taking. I arrived here via Juan Manuel Fangio: it is natural when poking around motor sport history to start wondering what it was in a given individual's background or make up caused him to be set apart from his contemporaries. In 1952, Fangio had the only serious accident he sustained during his European Grand Prix career. The weekend of the Italian Grand Prix, he had been invited to drive in a race in Ireland, and competed, but had then been left behind (by Duncan Hamilton, iirc) who had offered to fly him to Monza, but then left without him. Fangio was able to get to Paris on a commercial flight, but was stuck there: bad weather meant that no planes were crossing the Alps. Undeterred that it was already Saturday, and he was missing practice, he rented a car and drove through the night. In those pre-Mont Blanc tunnel days, he must've gone over one of the passes. Having driven Alpine mountain passes in the small hours myself, I am convinced this must've been an adventure in itself: in the fifties, with those roads, and some awful Renault 4CV rental car, after you'd driven the length of France…..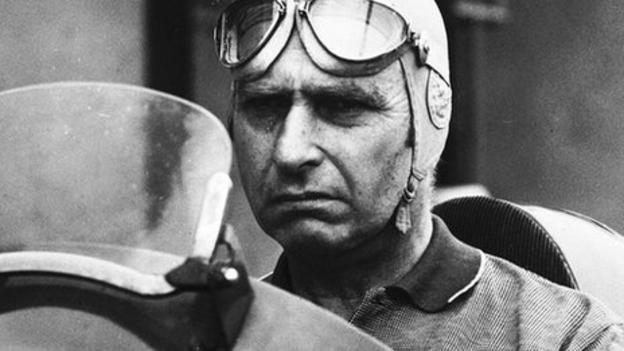 Notwithstanding, he arrived and was in his place, at the back of the grid, on Sunday afternoon. He moved rapidly through the field, and was tussling for the lead when he crashed at Lesmo 2. Lying in hospital, musing on what had happened, he realized the misjudgement was cause by fatigue. Never again would he race that hard when tired. Significantly, he was the defending Formula 1 Drivers Champion in 1952; when recovered, he would win the Championship in 1954, 55, 56 and 57.
Thinking about this story, I became inspired by just how deep Fangio's reserves of endurance were. In his book on Fangio, Motor Sport's Denis Jenkinson discusses the South American endurance events in which Fangio excelled, saying "It was no wonder that the humps and dips of the Nurburgring held little fear for him".
Thus it is I have consciously tried to develop these all round skills, with distance, endurance and substandard machinery as part of the challenge, the sport. Go to a city 500 miles from home, pick up a $1000 truck sight unseen, hook a car up to it, and drive it home – hardly Fangio and the Alps, but perhaps in that direction. A little.
Is that an answer to how I ended up with my truck blocking the entrance to Public Storage in Long Beach?