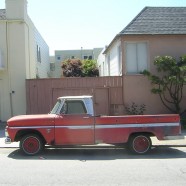 Jun

21
Tags
Related Posts
Share This
Kerbside San Francisco – Trucks
Chevrolet, early 60s:
My preferred period of postwar american car styling is the fueselage era of the early-mid sixties – the styling works very well on this era of Chevy truck: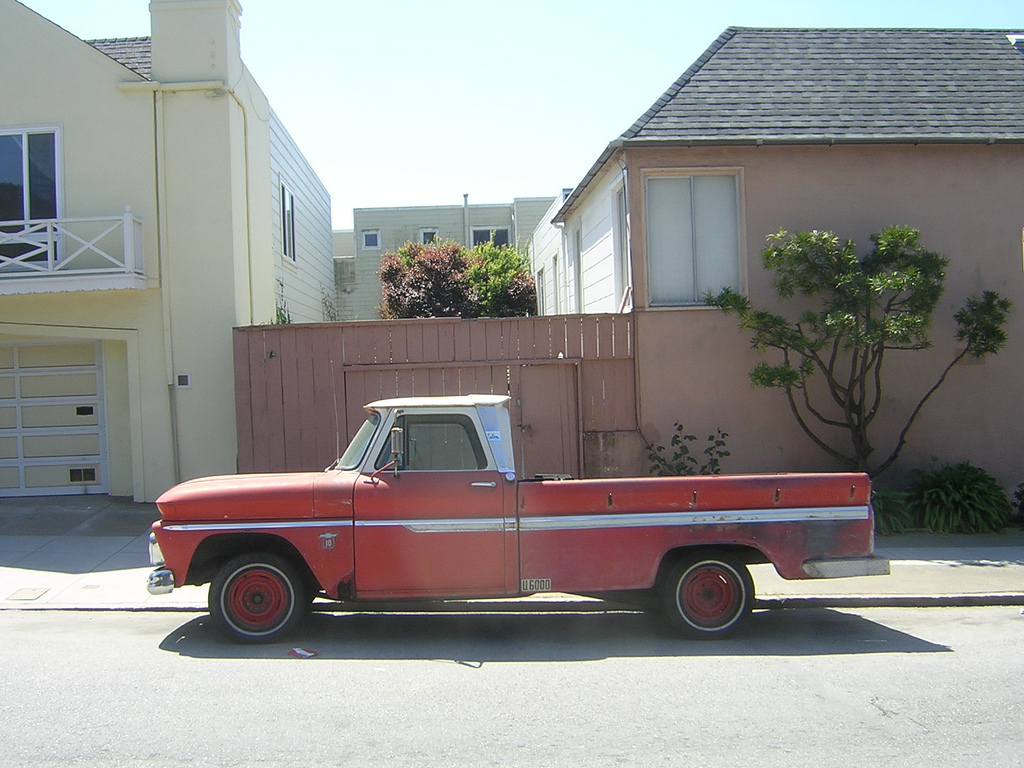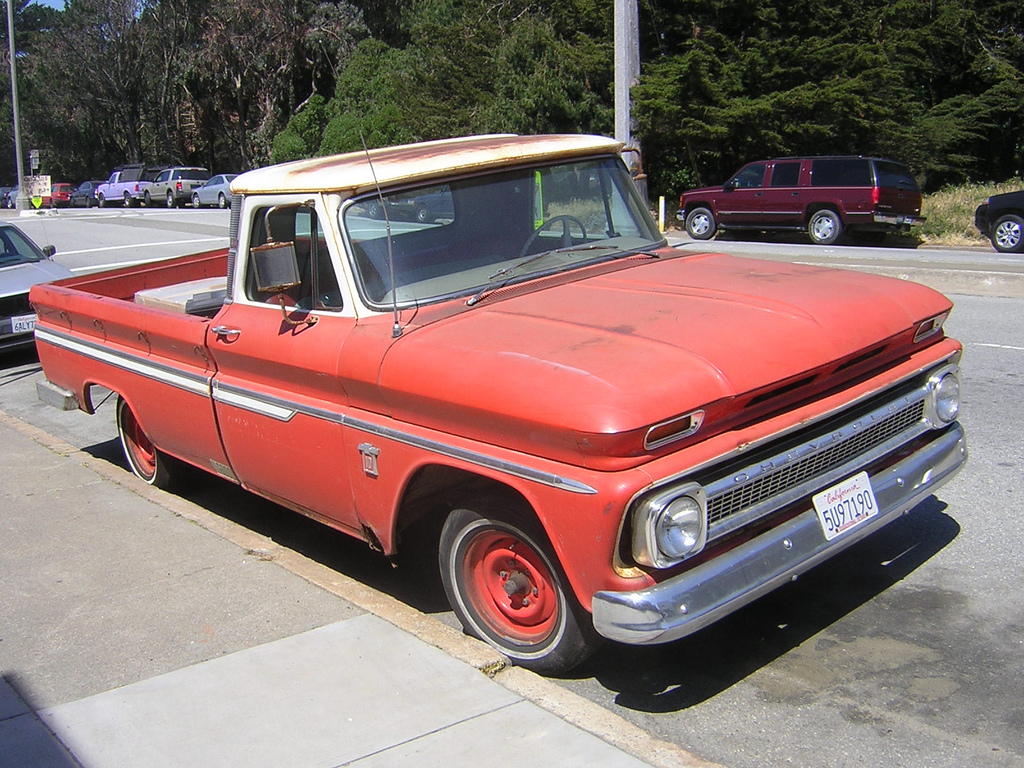 Toyota:
I often think that if the Model T put america on four wheels, the Toyota pick up put most of the world on four wheels. It was their persistent recurrence in news stories from across the globe that made me think this.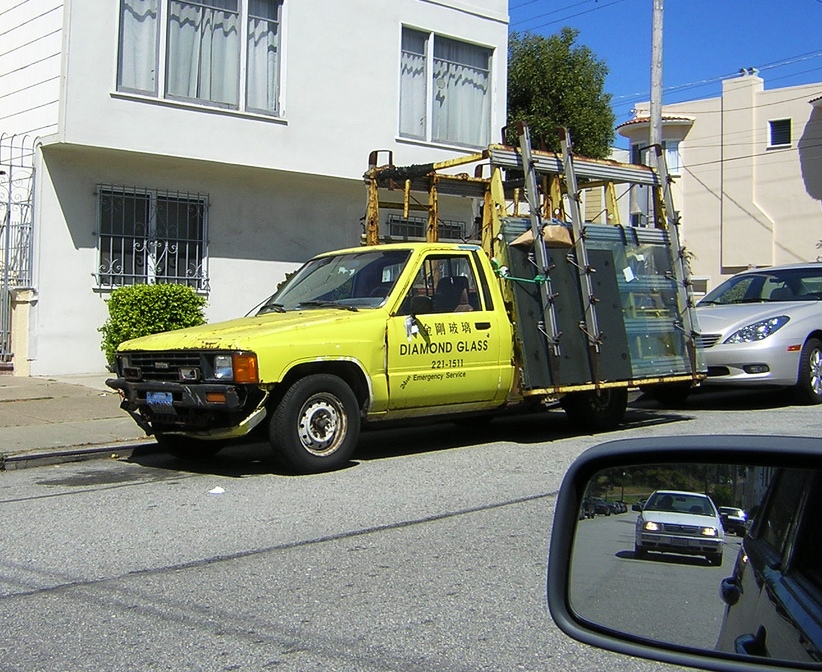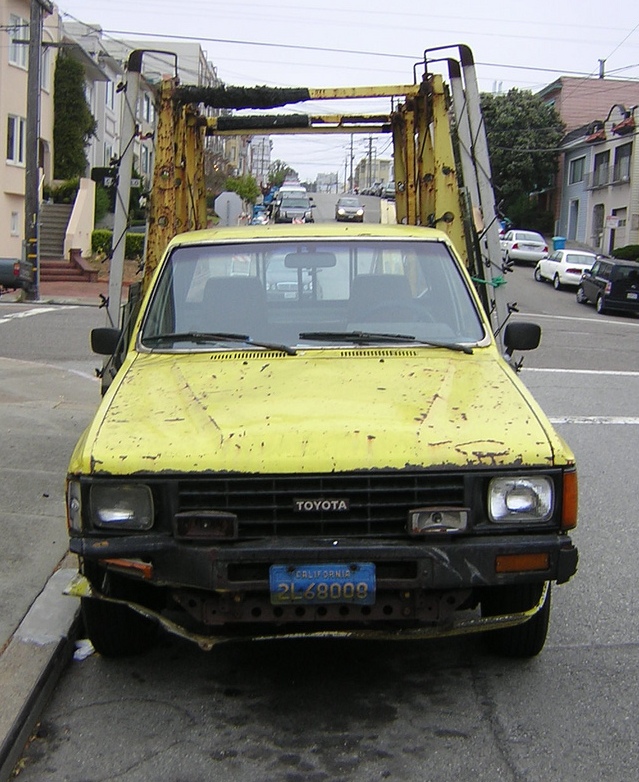 I always regretted not making the Diamond Glass dudes an offer for this truck; have you ever seen a vehicle in daily commercial use which is more completely worn out ? The fact it was that tired and still in use fascinated me.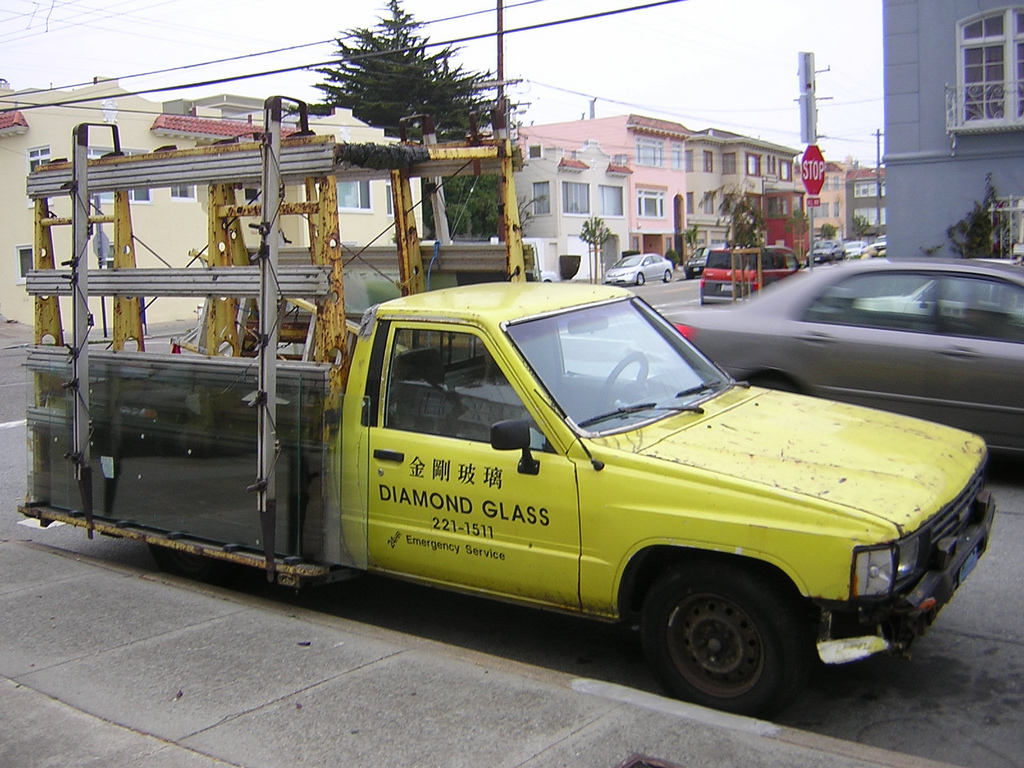 Sadly, I actually spotted it going off to the breakers on the back of a wrecker truck a few weeks after I took these pics.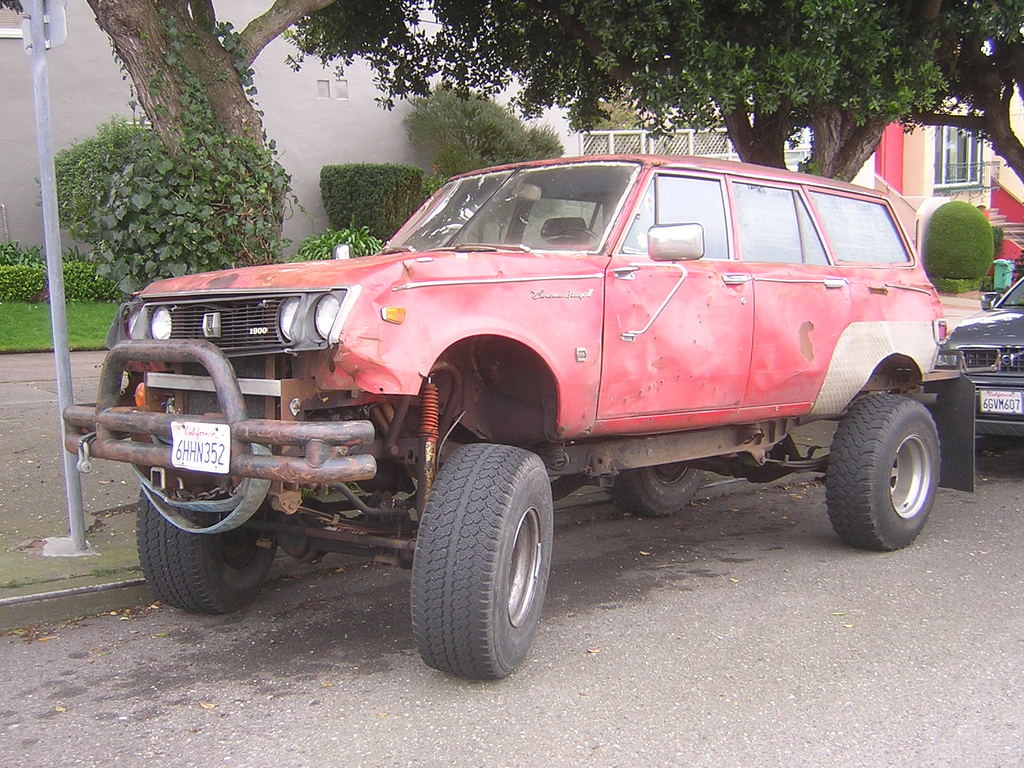 When you get over your initial shock, this is a pretty practical vehicle given the estate/station wagon body style.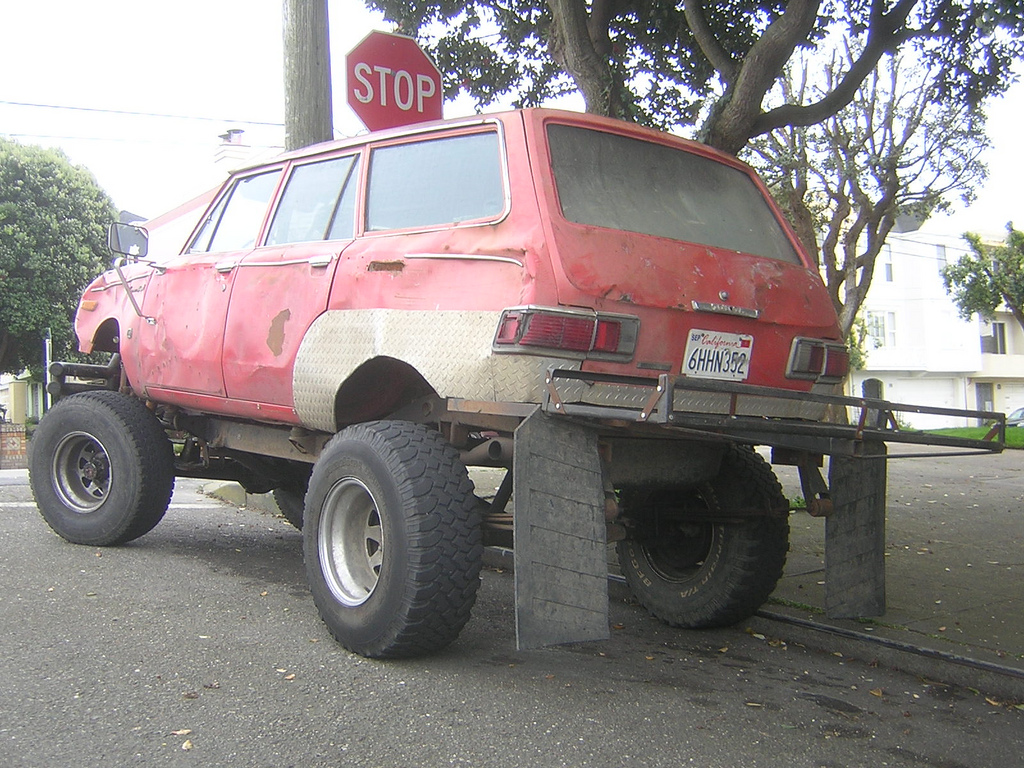 Note carrier for dirt bike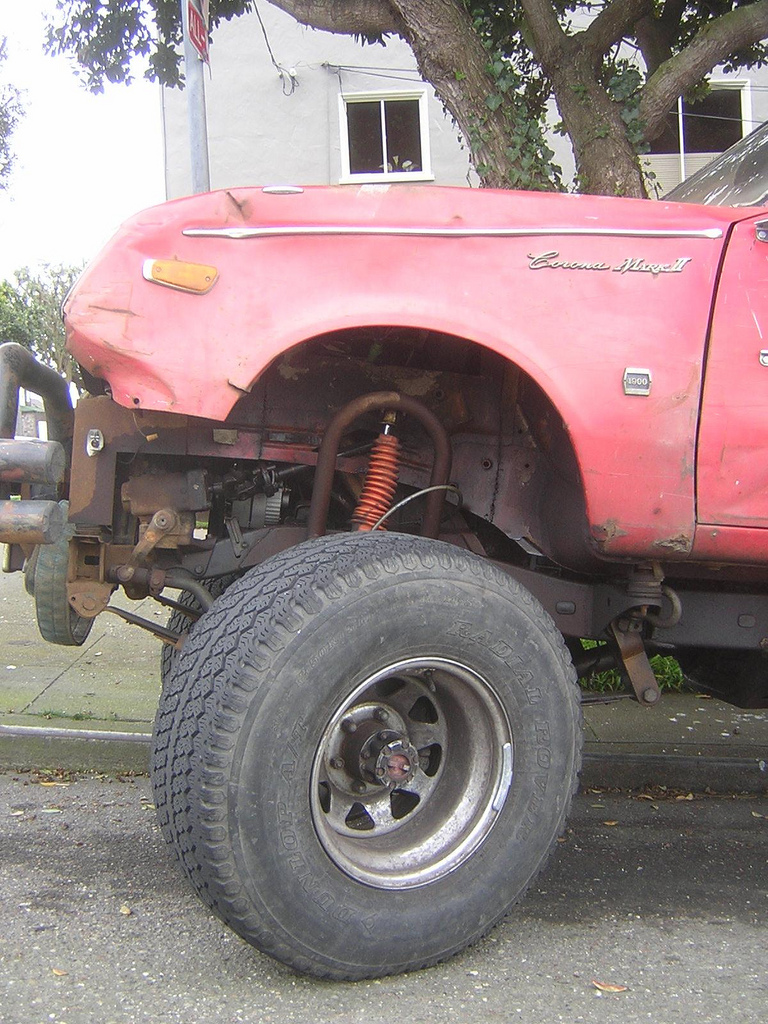 Customizing legend Gene Winfield's Wrecker, at his place in the desert outside LA: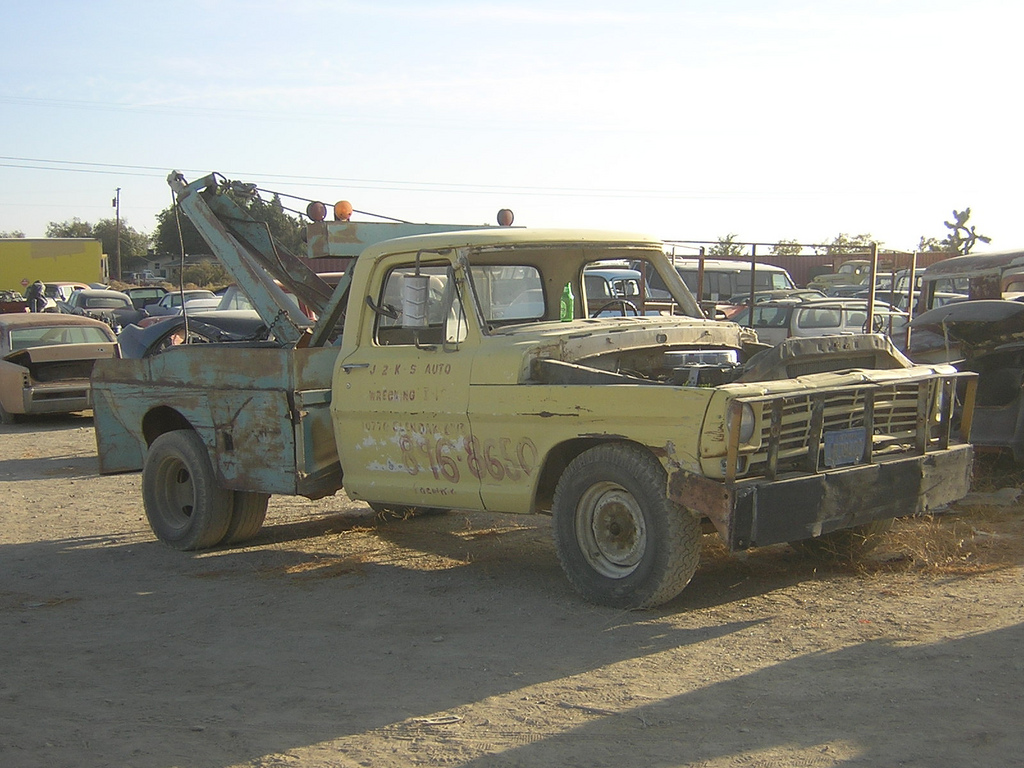 At the Fabricator's – Chevys