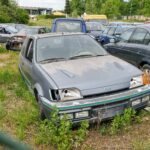 Feb

09
Tags
Related Posts
Share This
Kerbside Italia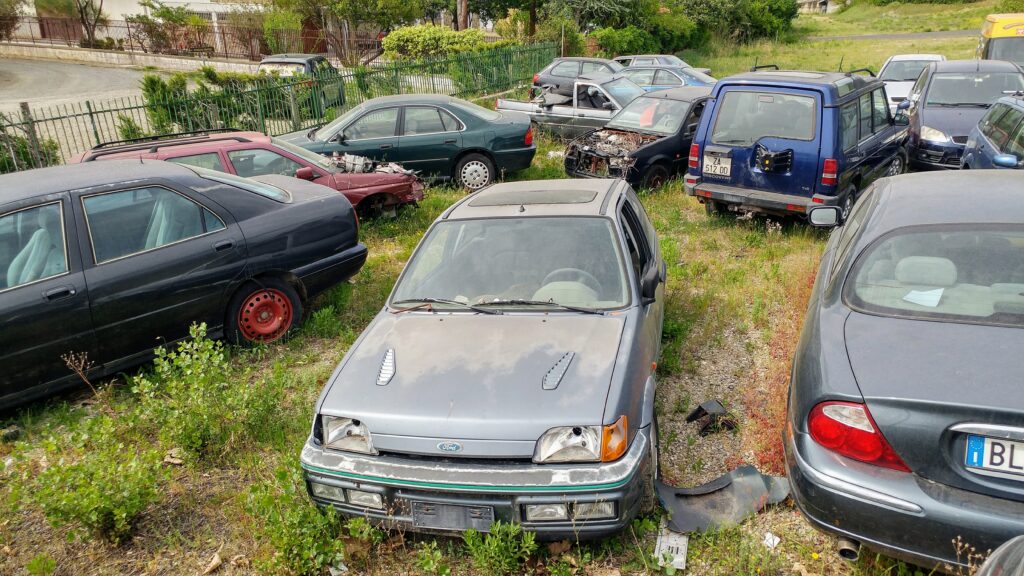 I feel like I am Daniel O'Grady from Wasabi cars as I write this, and I mean that as a compliment to him.
These gems were lurking set back a little from the road between San Gimignano and Poggibonsi, right in the heart of Italian tourist country, just off the route of the Mille Miglia. In the best O'Grady tradition, I shot these ages ago, in May 2017, and only just thought to publish.
I spotted a burgundy first-generation Lancia Thema ( Italians pronounce it "Tay-Mah", far more sophisticated than the anglicized Theme-ah, IMHO) set back a little from the road, on the way to Poggibonsi. So, on the return, despite howls from the family, I turned off, and down an unpaved single car-wide gravel track, alongside the Thema.
I spotted the hood louvers and rectangular spot-lights immediately; it must be fifteen years since I last saw one, but I thought immediately "Fiesta Turbo !?! Wonder if it is the real thing…"
So I worked my way around behind it, and confirmed the turbo script on the boot lid. RS bodykit intact. Looks like the original exhaust; love the green flashes on the rubbing strip.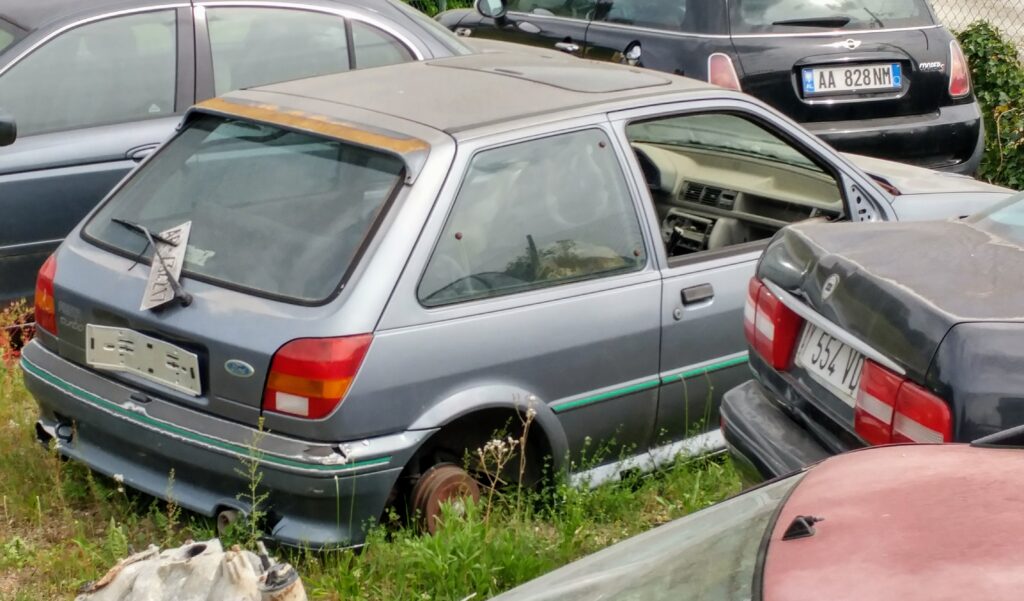 By now I had noticed the Lancia Kappa.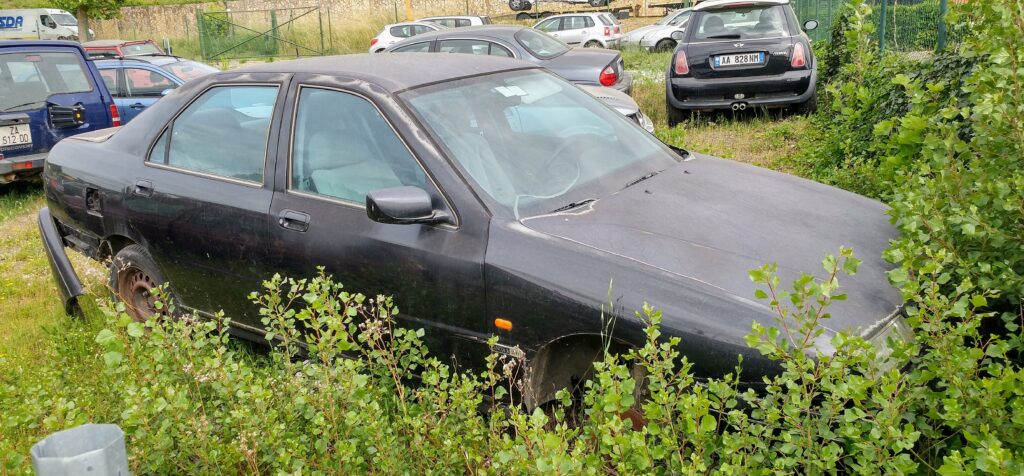 These replaced the Thema, and remained RHD only, so never made it to Britain. Favoured by Italian Carabinieri. The styling was classic 90's Mr Blobby, so not to worry about that and more focus on the badge on the fender: 2.0t. Usually these had 2.4 litre diesels. This one was a six speed manual too.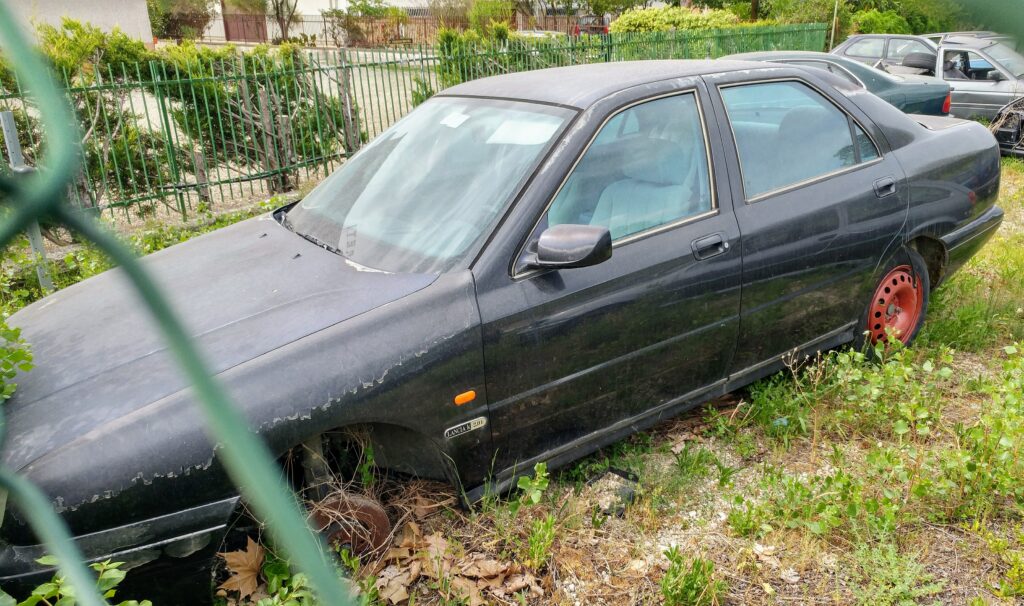 BTW, the original Thema turned out to be a diesel, so it went unrecorded in my disappointment.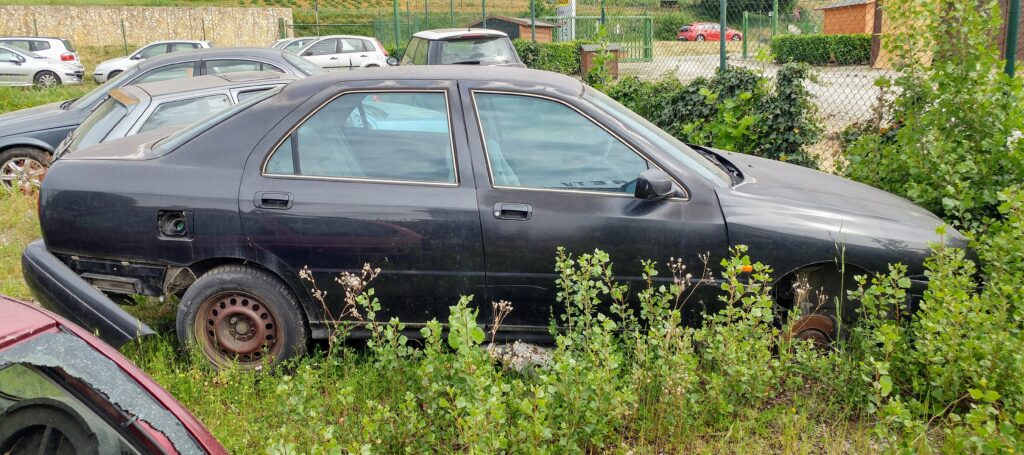 For O'Grady, its about the fun of the treasure hunt, not trying to make money selling parts off old cars, but about the amazing, artistic poetry of old rusty cars (and machinery), and it is for me too. Are these two still there ? Probably, they were definitely "collected" there, not abandoned, since every car was worthy of being in Modern Classics, even if not worth saving in my opinion (red MGF, navy blue automatic Jaguar S-type, sorry). Do a googlestreet view to see if you can see them. I can give you more clues: the gravel track ran down to a commercial glass facility. It was closed when I visited. But I bet someone in there would know something about those cars. Take some basic Italian, cash, and a trailer!!!!