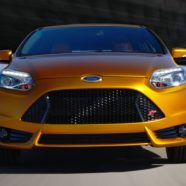 May

25
Tags
Related Posts
Share This
From the Archives: 2013 Ford Focus ST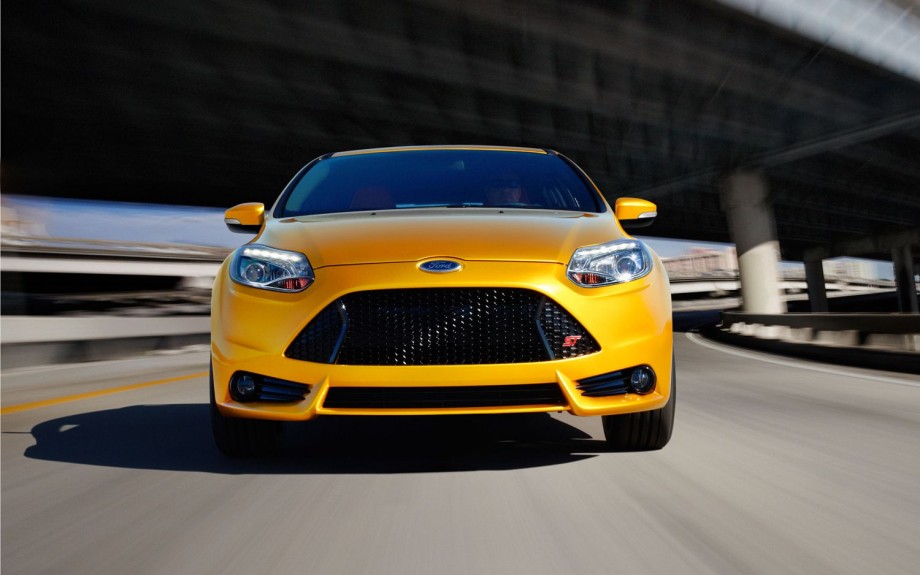 The 2013 Focus ST is a new model for US customers, and a replacement for a well-loved – and quite big selling – European Focus ST. The comparison is important, since Ford says that European and US spec Focus ST are to be the same; indeed, in the spirit of the original Taurus SHO, only a 6 speed stick shift is on offer.
The outgoing European Focus ST was based on the second generation Focus which did not come to the US. These STs were lovable cars, their low-grade plastic interiors offset by rorty, spirited driving characteristics, and using a derivation of Volvo's 2.5-liter turbocharged inline 5, not the 2.0 litre turbocharged inline 4 found in the 2013 model. Indeed, this tester often thought a Focus ST would be an ideal daily driver in Europe, so the arrival of a new, Euro-spec Focus ST on US shores was cause for some excitement.
Exterior design is a matter of taste; all Ford's press and demo cars seem to wear "Tangerine Scream" orange, and that, combined with the ST-only front clip and big black grille (reminiscent of Aston Martin, don't you think?) makes for a pretty large visual statement – not quite a bewinged blue-with-gold-wheels Subaru WRX/STi, but not a subtle, understated Golf GTI either. Blue or black would perhaps work better; the grille hits just the right aggressive note. Another lovely detail is the single center-exiting exhaust pipe.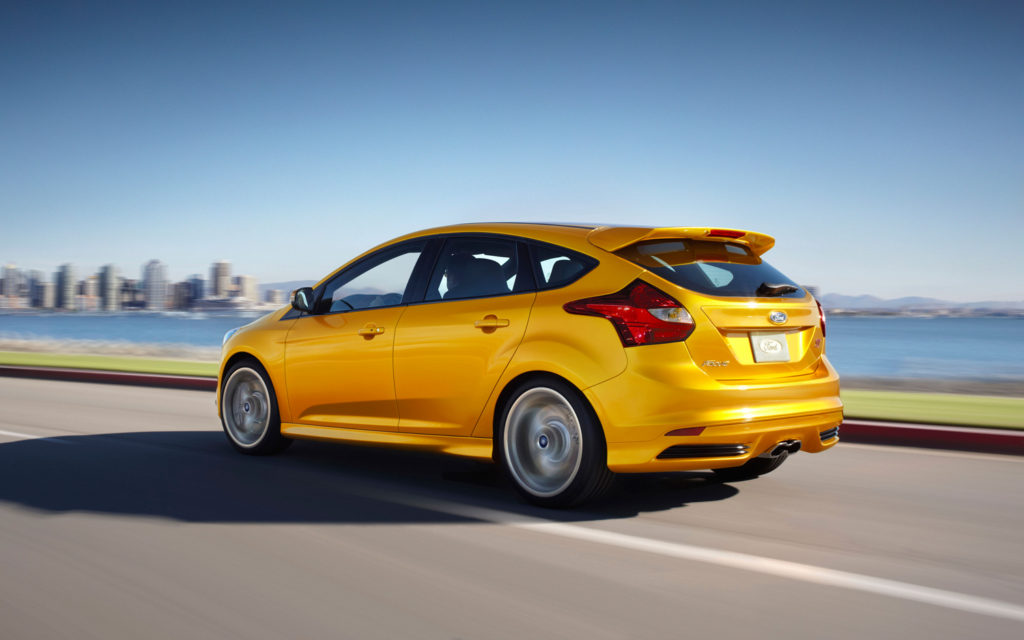 Installed at the wheel, there is cockpit-like feeling brought on by the sheaf of stalks around the chunky steering wheel closeness of the shifter to the wheel. The pedals are remarkably offset, moved towards the center of the car, so the driving position is sporting, not uncomfortable, as it used to be in 70s/80s Alfa Romeos with offset pedals. Up on the dash, there is a pod with additional instruments in it, including a pointless but wonderful turbo boost pressure gauge. I understand from a colleague who cares about these things, and spent ten or fifteen minutes synching his phone to the car, that the infotainment package is at least competitive with other cars in this class.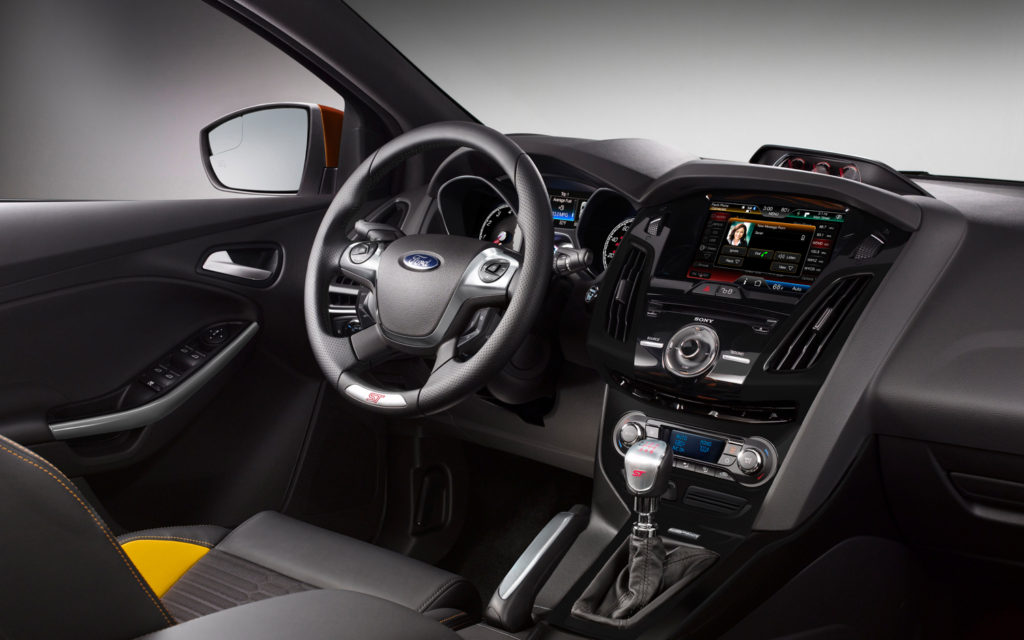 The driving experience is rewarding and fun; the 252hp and 270lb of torque are immediately accessible, and easily usable. According to Ford, there is an overboost function on the turbo at lower engine speeds; the net of this is a seamless, flat torque curve familiar to drivers of turbo-diesels, instead of the all or nothing power delivery of old fashioned turbos.The engine seemed to come alive at about 4500 rpm, and would zing to the 7000 rpm redline swiftly and enthusiastically, always seeming to be ready for the next gear.Around 5500 rpm there is significant torque steer even in a straight line. Given all Ford's talk of clever electronic differentials, this is surprisingly noticeable – like crossing some tramlines, or perhaps a rivulet running across a wet corner – but it isn't enough to drag the car off course in our experience. Yes, a little crude, but also engaging, fun in a shooting-cans-on-a-wall kind of way, a reminder that 252hp is a lot to go through the front wheels. Ford engineers worked hard to duct some engine noise into the cabin, and artificial as that may seem, like the torque steer, this carefully crafted engine roar adds to the charisma, the character. The clutch on our test car was light and switch-like, and the short throw transmission slick.
Probably the single most impressive feature of the Focus ST is the brakes. Initially they seemed almost over-sensitive, a little grabby, but the feel available at freeway speeds was remarkable. More than the go, this ability to stop, and the confidence inspiring feel of the brakes, make this a fast car in the real world.
Overall the Focus ST sits between a rock and a hard place; a $2k tuner Civic will ultimately corner better; a Mustang V6 has more power, and there are great deals available at dealers, while Focus STs are thin on the ground, and seem only available in high trim, $28/29k form instead of the list $24k.
The Focus ST has usable performance in a charismatic, enthusiastic, if slightly plebian package. This is Pabst Blue Ribbon, not Stella Artois. But if you're confident of keeping your license, or you live in Europe, and you're in the market for a new car, do go have look: if there is a better value overall package out there, this cynical motoring scribe does not know of it.