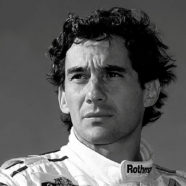 May

09
Tags
Related Posts
Share This
Senna: The Beatification of a Racing Driver
Its now 25 years since Senna's passing, and five years since my visit to Imola. Thinking the whole experience through resulted in this paper, titled St Ayrton: The Beatification of a Racing Driver, a Commentary on How Attitudes to Ayrton Senna have Changed, which I presented at the 2018 Historic Vehicle Association Drive History Conference. The audience was small but compelling, and included the brother of one of Senna's pit crew during his time at Lotus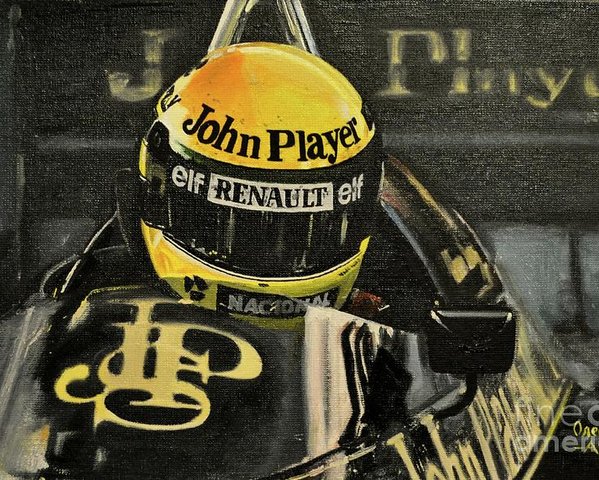 On May 1 1994 Ayrton Senna da Silva was killed at Imola, crashing out of the San Marino Grand Prix while leading the race. Ruthless and aggressive as a racing driver, sensitive and introspective as a man, Senna inspired polarized emotions during his life. Since his death he has captured the imagination of people who never saw him race, while his approach inspires those with no interest in motor racing just as Muhammad Ali inspired those with no interest in boxing.
This paper sets out to examine a clear, documented example of a flesh and blood human becoming a cultural icon in the vein of Elvis Presley or Marilyn Monroe. Not twenty-five years after his passing, Senna has already achieved legendary status, illustrated by his position as the Number One driver in most polls of The Greatest Formula 1 Driver of All Time. The Daily Telegraph, Skysports and the BBC each show Senna as Number One, as does the Grand Prix history website 8W and the motoring journalists polled by Autosport Magazine. This sits in contrast with contemporary polls; when Senna was racing in the eighties five journalists were asked to name their Top 10 Formula 1 drivers and only one even mentioned Senna. More statistics based approaches by Sheffield University scientists and Forbes place Senna's hero, Juan Manuel Fangio at Number One due to his 46% wins to starts ratio.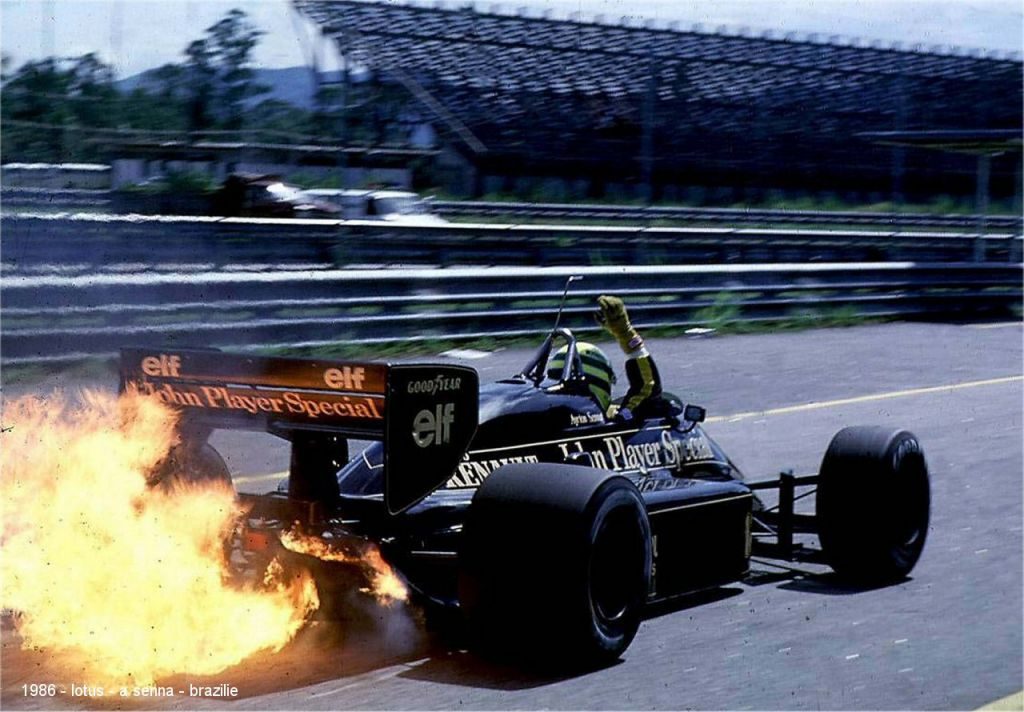 It is notoriously difficult to try to compare Formula 1 drivers from different generations, however comparing contemporaries, especially if they were driving the same car gives a more level playing field. Senna's arch-rival Prost scored four world championships against Senna's three. He won more races, 51 to 41, and in a longer, more consistent career scored more points. Only in pole positions does Senna out stat prost – 65 to 33.
The statistics lead us to question the nature of Senna's greatness. Could it be just hype, because he died young and good-looking? If he really was greater than Prost, that greatness has to lie in something more than sheer on track dominance. What might that have been? A good place to start might be his sheer speed over a single lap. Sixty five pole positions was untouched at the time and for two decades after his passing, and suggest that while he may or may not have been the greatest, he might well have been the fastest.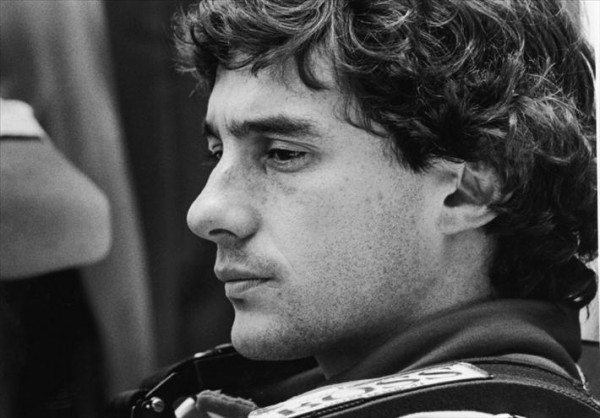 In NASCAR there is an adage the "rubbin' is racin'", that is to say that a little bit of gentle contact between cars is part a parcel of the sport. In Formula 1 the attitude has always been different simply because the implications of contact are much more serious with open wheeled cars: contact usually sends one car airbourne risking drivers and spectators alike. Senna broke this taboo; he overtook by placing his car such that his competitor either yielded the place or caused an accident. The first World Champion, the fascist-era Italian Guiseppe Farina had also been ready to force his way past competitors but until Senna there had not been anyone as ruthless as Farina. Part of Senna's attitude must have been realpolitik; the cars and tracks of the eighties were hardly safe, but they were far, far safer than those of the fifties, sixties and seventies; one could get away with bad behavior. At Suzuka in 1990 Senna deliberately hit Prost in the first corner of the race, removing both of them from the race, and ensuring he, Senna, won the Championship. Senna's willingness to risk or even deliberately cause accidents appalled contemporary journalists and drivers, and must influence our attitude to him and his greatness or otherwise today. One of the great tragedies of Senna's premature passing was that we were deprived of the duel between the mature, rounded, cerebral Senna, and the young German pretender, Michael Schumacher. Schumacher would dominate the sport to a far greater degree than anyone ever before, the standard to which every other driver aspired for well over a decade, and, like Senna, he would crash on purpose on more than one occasion, each time more cynically, more obviously, than Senna. But the poor precedent had been Senna's. Part of human experience is that we tend to gloss over the unpleasant elements of our past, dwelling instead on our positive memories, and this must work strongly in Senna's favor in the polls discussed above.
Part of Senna's aura is due to the way he over-shadows contemporary Formula 1. The bends on older racing circuits are often named for great drivers of yore, but Senna's overhang is greater. Formula 1's current dominant driver, Lewis Hamilton, was a Senna fan in boyhood and today often wears helmets with designs inspired by Sennas. Hamilton also shares Senna's Christian faith. For them, racing is about more than statistics, tire wear and pit stop times, it has a deeply spiritual element. Both believe their talents were God given. Devout racing fans see something in Hamilton they hadn't seen since Senna – the speed, the astonishing self-belief, the charisma and the childish petulance in defeat. Certainly, both share the ability to do things which others believe cannot be done with a racing car, and it is this which makes motor sport a compelling spectacle.
A new generation is discovering Senna second hand, because he was and remains Hamilton's hero. The manner of Senna's passing – crashing out of the race while leading and expiring before our very eyes in the name of entertainment – and the person he was out of the car make for an enthralling story. Facilitating this process enormously is the excellent 2010 film, Senna. The Senna movie stands out because while it is a documentary, it dispenses with talking heads in favor of previously unpublished footage which was shot in period by Bernie Ecclestone's Formula 1 management company. This enormous resource is completely separate from the world feed coverage which race fans watched and now appears on youtube or on contemporary DVDs. For those who know the story, because they watched it live, it is hard to underestimate how contextually rich this new source makes the film. For those who do not already know the story, footage of the protagonists speaking in Driver's Meetings makes a documentary pacey and watchable like a feature film. "Senna" has the limitations of any film, in that a neat story has to be told in a reasonable time. Unsurprisingly, Alain Prost was unhappy with the way he was depicted: one of the tragedies of Senna's passing was that after bitter rivalry, in the last months of Senna's life he and Prost had become friends, a nuance which the film makers dispensed with. Senna's other great rivals such as Nigel Mansell, Nelson Piquet and Martin Brundle barely have cameo appearances. Perhaps Senna's immediacy in the twenty first century is best illustrated by the Google doodle which appeared twenty years after his death.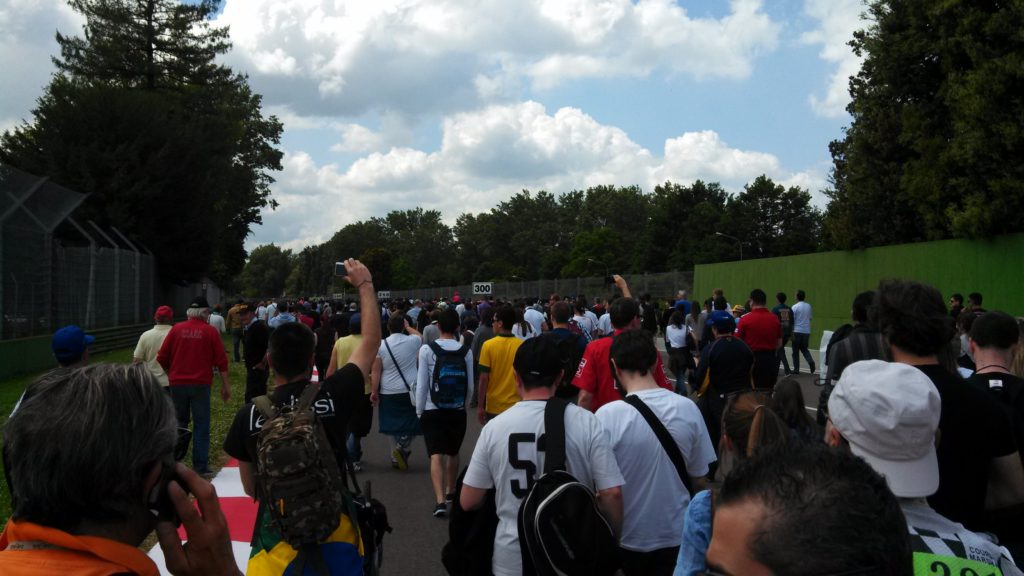 In May 2004, ten years after Senna's passing, there were no special events at Imola and nothing to mark the date as significant. In May 2014 there was a weekend of events on and off the track, with many of the great cars Senna raced on hand and a spectacular photography exhibit. A track walk took place, with a crowd of a few thousand waiting to be allowed onto the track, and then making the short walk down to Tamburello, where Senna met his end, for a series of tributes by Ferrari Formula 1 drivers and a minutes silence, led by a Catholic Priest. A short distance from the circuit, on the outskirts of town, the hotel where Senna used to stay when racing at Imola hosted a Senna book launch. The suite where Senna spent his last night was open, with a visitors book on the desk awaiting entries. When prompted, Hotel staff mentioned that guests "often request to sleep in the actual bed".
While signing the visitor's book, a Spanish TV News crew arrived. I moved to step aside, but they asked to film me writing my entry. I had attended as an observer, but by my sheer presence became a participant and part of the Myth of Senna.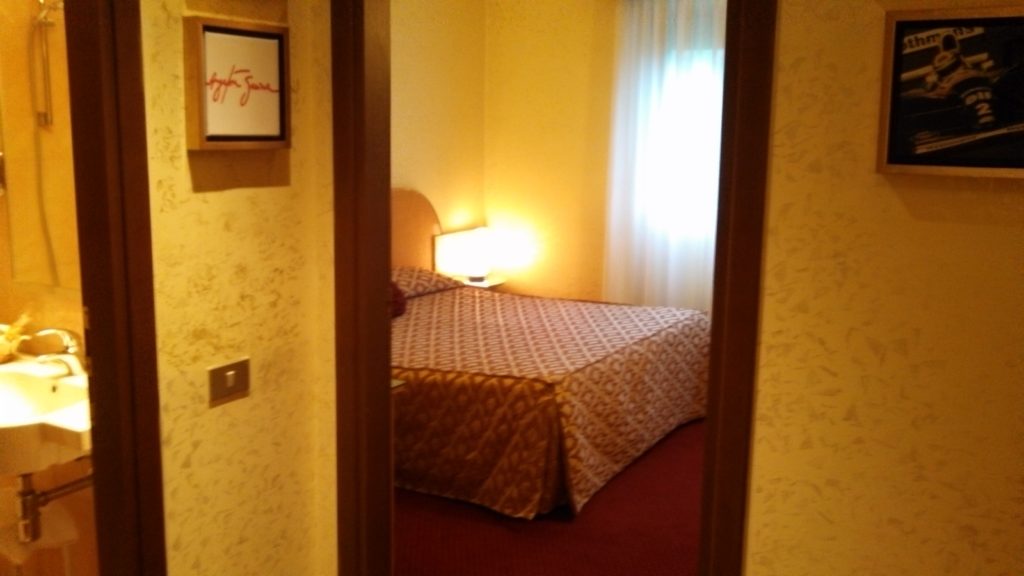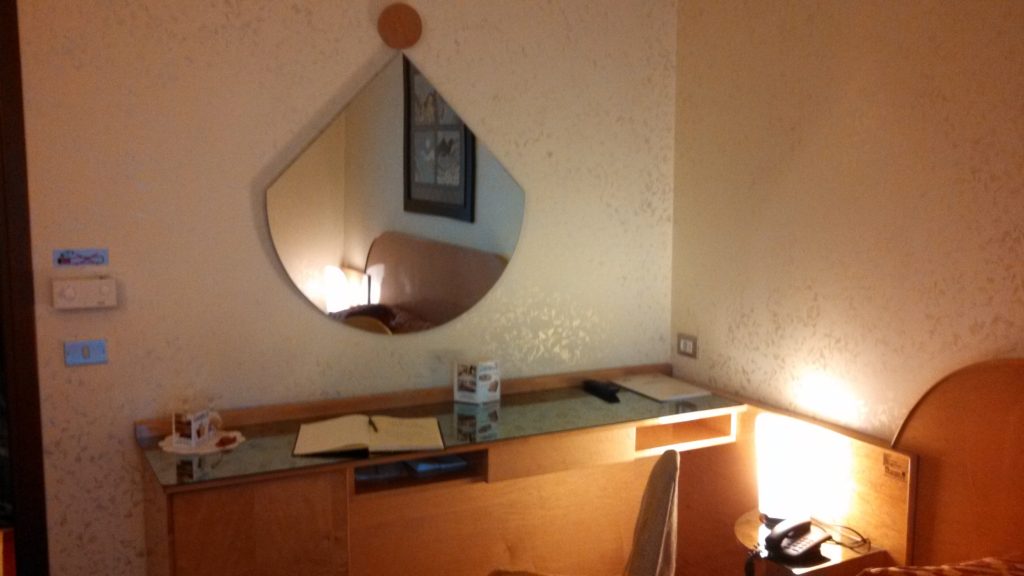 The existence of the odd shrine which the hotel suite became, and the religious format of the events at the track suggest that institutions like the Church are adopting Senna. By coming to Imola, and leading a minutes silence, the Roman Catholic church confirmed Senna was someone special. Just down the road from Imola, in Modena stands the Ferrari birthplace museum. In the gift shop they sell a graphic novel telling the story of a fictionalized 1995 Grand Prix season, a season with Senna at Ferrari.
There is an enormous, ever-growing canon of Senna literature, more than a dozen biographies just in English. As is often the case with motor racing literature, many of these are coffee table or Christmas stocking stuffer in character. Some focus specifically on his passing: there are various competing explanations of the cause. In the case of the book launch mentioned above, the focus was the strange and macabre series of events in Senna's life which culminated in his death. Like most motor racing biographies, Senna's biographies can be sycophantic, however there is plenty of substance in this literature to draw Senna in contrast not just to other Formula 1 or racing drivers, but other sports people too. The spiritualism, faith, adrenaline and skill which he channeled so single mindedly is clear, and the circumstances of the final days and weeks do have the feeling of the hand of fate.
Supplementing and predating the literature are the magazine articles which tend to function as academic journals regarding motorsport history. These sources depict Senna's arrival on the British and International racing scene with clarity. In the pages of Motor Sport and AutoSport, a growing, grudging, admiration of Senna's sheer speed and determination can soon be detected. Many early articles make reference to Senna effecting people like Senna pods do!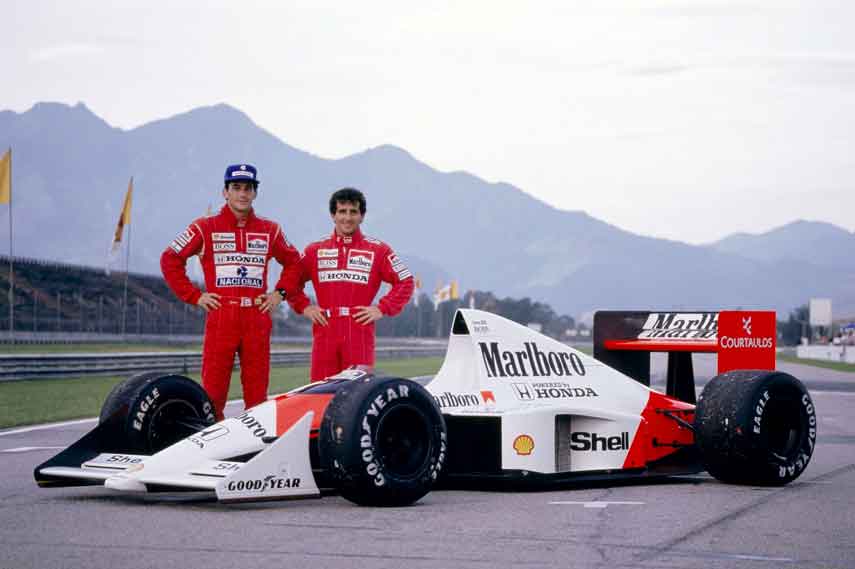 More compelling than any secondary sources is the existence of thorough primary sources. All of Senna's Formula 1 races are on youtube in their entirety, albeit often with non-English commentary and sometimes poor resolution. Selecting races from his decade long Formula 1 career, it is striking just how much Senna's differentness stands out: often, his car is visibly more on the ragged edge between the very highest speed through corners and leaving the track. So obvious is the skill and passion it is impossible not to see what contemporaries saw thirty years ago. Victory or defeat, glory or ignominy, the Senna difference is glaring.
In conclusion, it is clear Senna was something special, and anyone can see it. Events at Imola taking place after twenty years but not after ten suggest there is something special about a two decade time frame. Perhaps this is due to the stages of our life: twenty years is from boy to man, from middle to old age. By this rationale, attitudes to Senna have changed because we ourselves have changed.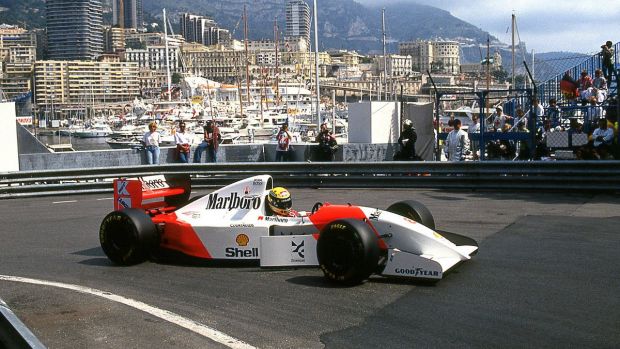 Had Senna's passing not taken place in Italy, or if he had not been a devout Catholic the process of change might not have the overtones it has. Because what seems to be happening is that a man is transcending his humanity to become something more. The change is taking place not because he drove well and won races, or that he was handsome, or that he was a philanthropist, but because he was so thoroughly committed, so much more on the edge than anyone else that to watch him drive was to watch an artist at work. It was awe inspiring and poetic. Perhaps it was God.

Recognizing how magical and inspirational Senna was is important, because it shows us a path to immortality: Senna's transformation shows us how an icon is born. It is not about the substance of achievement, but about the style. Lewis Hamilton would be the first to admit he may have more poles than Senna, but Senna remains the standard by which he measures himself, tail light he follows around the curve and into the darkness of the Monaco tunnel.