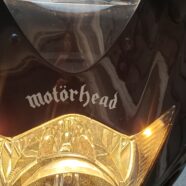 Sep

30
Tags
Related Posts
Share This
Driving In Covid #2: bikes, and the Covid Loop
When I threw a leg over sportsbikes again, I reasoned that an important way to reduce the risk was to do my best not to be the victim of someone else's texting while driving mistake, i.e. to stay away from other road users. Ride quiet roads. Ride at quiet times of day. My Covid loop was developed with this in mind. It runs down to Half Moon Bay, along the Pacific Coast Highway, and then turns inland on Highway 92, one of the few main roads east/west across Silicon Valley. There's a tunnel, to hear your exhaust bounce off the walls. Up the side of the ridge of hills separating the Valley from the ocean there's a full 180 degree rising left hand parabolica which yells "gofastergetyourkneedown" every time you lean into it.
Not that I rode for much of the last year. While the quiet roads were alluring, I decided that while there is never a good time for a visit to hospital after a fall off a bike, a visit during a pandemic seemed especially poor timing.
It really bears underlining just how awesomely, adrenalizingly, dangerously fast these things are. To approach the redline in any gear is to feel a thrust equal to the fastest supercar, yet more thrilling, because you're astride the engine, clinging on, instead of sitting down in a nice leather chair. Particularly striking with the GSX-R 1000s is the mighty midrange. Unleashing it from 8k to 13k in any gear is the thrill of freefall.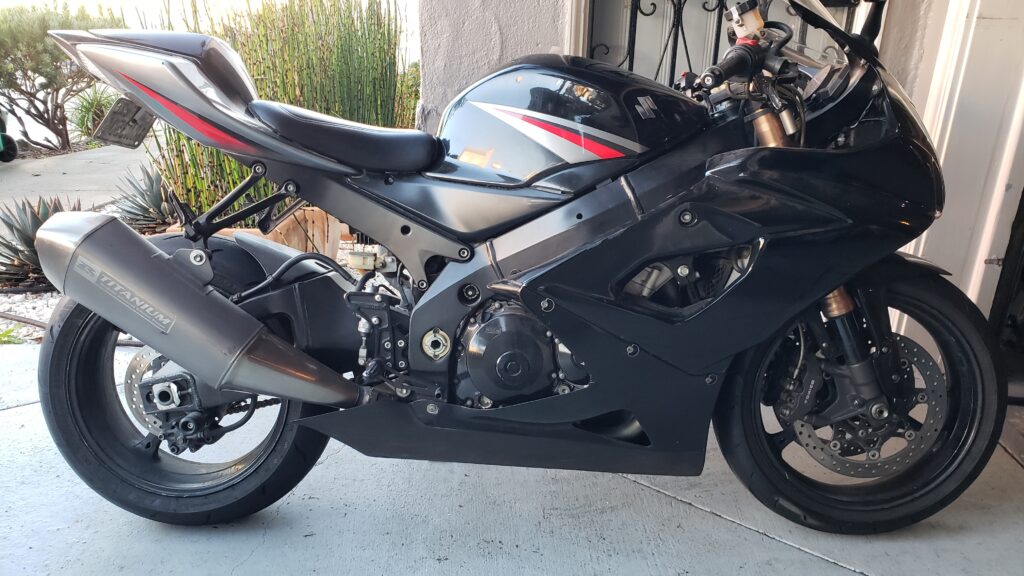 More than just a visceral serotonin release on the straights, the handling experience is so pure. You really do carve a line around curves, your physical movement and engagement so much greater than in cars. A third dimension of the sportsbike difference is that they are so much more closer to actual racing bikes than any road car is to an actual racing car. Unless you are talking about a street legal Porsche 962.
Yet this bike was $2,000. Less than a tyre for a Lamborghini, or a Le Mans-winning Porsche.
To recap: in comparison to cars: bikes are more extreme, and the experience more pure. The price point is so low as to make the experience fully democratized, available to almost anyone while the risks to body and mind are so, so much greater. Sportsbikes truly are a unique hard-core motoring adventure.
Again though, the pleasure over the last year hasn't been redlining, but enjoying the curves, pootling at 45mph.
My other covid route has been over to my storage unit to pick up and drop off cars. It must be said, it is really not a problem having the storage miles away if you enjoy driving, and the route is a nice one. By not getting out of the car other than to pee roadside, and taking my packed lunch, I didn't expose myself or anyone else.