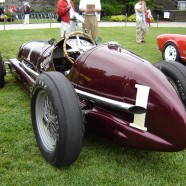 Aug

19
Tags
Related Posts
Share This
Pebble Beach: just for the rich guys, right ?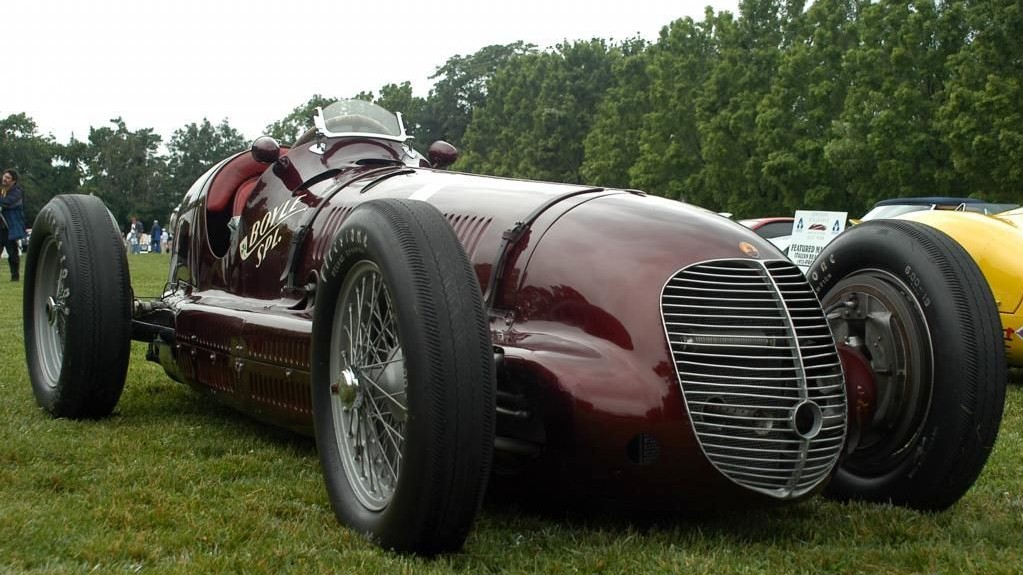 Wrong. Oh sure, there are plenty of hangers-on, fakers, beautiful women, but wouldn't you expect that at a social event which attracts so many absurdly wealthy people ? I was asked to create a portfolio on one class this year, and surveying 25-ish entrants, I found at least three former Best in Show Winners, and at least three billionaires, according to Forbes, not counting Ralph Lauren. If you look at the people, it is easy to be intimidated. But if you look at the cars – and if you engage the wealthy/famous about the cars – this is simply the very best car show you will ever go to, a show which always surprises with it's breadth and depth. These vignettes should illustrate:
Authentic Car Guys, just with more money than you or me:
At the end of the day, as I was watching the cars drive off the field, I bumped into a friend who I hadn't seen for almost a year. No straw boater or blue blazer here – he was wearing an oil stained shirt, and some very grubby jeans, he wouldn't have looked out of place at Watsonville Dirt Track. However, amongst other things, he owns a car with very significant Pebble Beach road racing history, and for the last couple of years has shown cars at the most exclusive show of Pebble Beach week, The Quail, A Motorsports Gathering. He spent a few minutes excitedly telling me about his latest purchase, the most sporting/desirable iteration of a nearly new Ferrari. The last time I saw him, he was an hour late to meet me, because "I've got trouble with my f—-ing neighbors…..complaining about junk cars in the driveway….bastards said they would get them towed…well, I moved the Jags, I suppose they were in pieces, and now the only "junk car" on the drive is a Ferrari….." But, I enquired, does it run ? He looked bemused, as if that was hardly the point, before replying "When it has a motor".
At that moment, the Boyle Special came by. It is a Maserati 8CTF, one of three. A supercharged straight eight developed to take on the Silver Arrows, when war broke out the car came to America where it became the Boyle Special and the only car to win Indianapolis twice, driven by Wilbur Shaw. I am told it was very influential in the design of the postwar Indy roadsters; I myself remember it from the first car history book I ever read, The Story of the Car by David Burgess-Wise and David Hodges. Before I could read, I had looked at the picture of this actual car, it had stirred my soul even then. The flow of cars off the field was stopped when the Maserati was next to us; a few moments later, the driver looked over to us, and asked if we would give him a push start. I was on the left rear tyre, and felt the blast of the hot exhaust gases from the single large-bore waist high side-pipe when it fired. As the car drove away, my friend summed up just what I was thinking: "I can't believe we just touched the Boyle Special…." normally Mr Angry, I saw unalloyed joy on his face; you see, it doesn't matter how old you are, or how many great cars you own, Pebble Beach brings out the car loving little boy in us all.
"It's a lesson in what it takes to Get It Done…."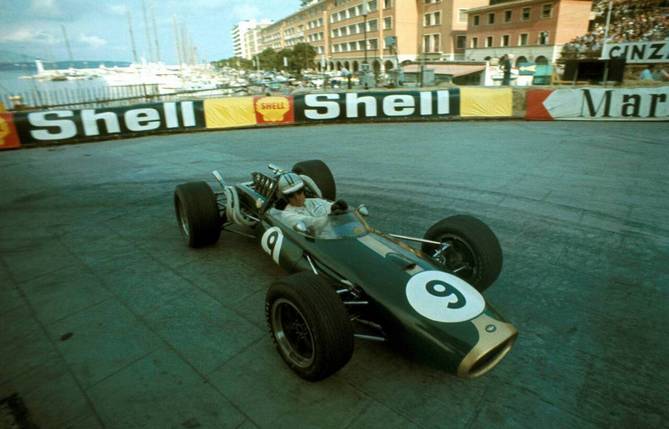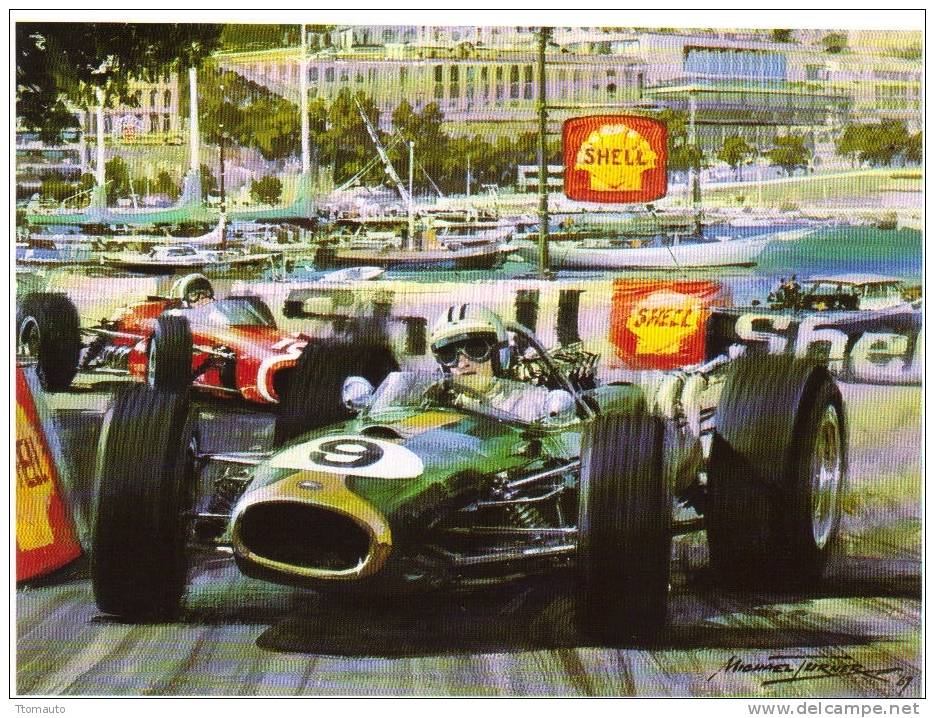 I had a meeting with one of the auction companies, and amused myself looking at the cars they had on offer afterwards. I was stood by a Repco Brabham, one of the cars Jack Brabham used to become Formula 1 Champion in 1966, and made history with, by being the first and only driver to win the Formula 1 World Championship in a car of his own making, when I noticed a racing car collector and his collection manager standing next to me. We have spoken before, so I asked him what he looked for in a car like this ? After all, he actually has the $1-2m it would take to own the car. The response I got was informative: this car was interesting because they just grabbed parts that would work and did it – the design process was less of the drawing board, more of the workshop – so different from the other sixties Formula 1 cars in their collection and relevant to us in 2014 as we explore the rapid prototyping and design iteration offered by 3d printing. There's also a nice American twist: the Repco block was Australian built, but based on an Oldsmobile stock block. Brabham favoured it for weight; the collector told me "he had 30hp more than the others".