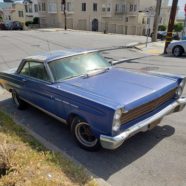 Dec

05
Tags
Related Posts
Share This
Kerbside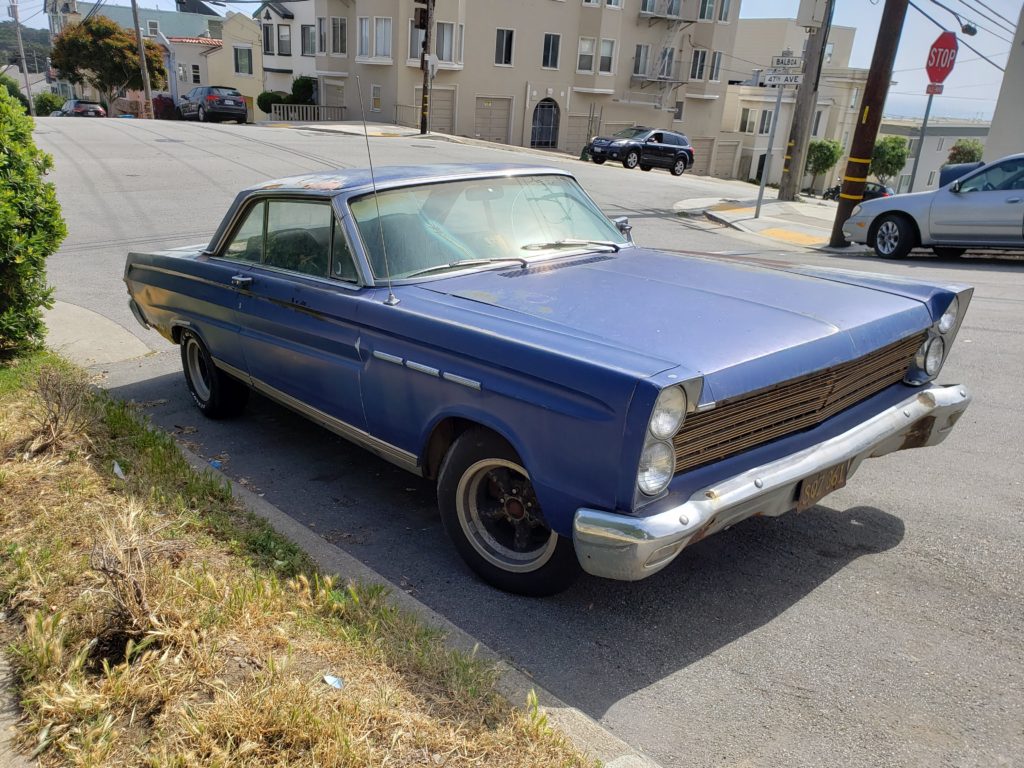 This is a reprise of a series of photo articles I created long before Instagram was born; its worth noting this because it is a marker showing how the very medium we use to talk about cars has changed so much in the few short years since this earlier piece was published.

The original article was prompted by the disappearance of a primer black 1970 4 speed Firebird 400 which street parked in my neighborhood of San Francisco in 2005. I had "missed" it, so made sure I documented others. Today, those cars have now all gone.

But new ones have come, like this Mercury Comet: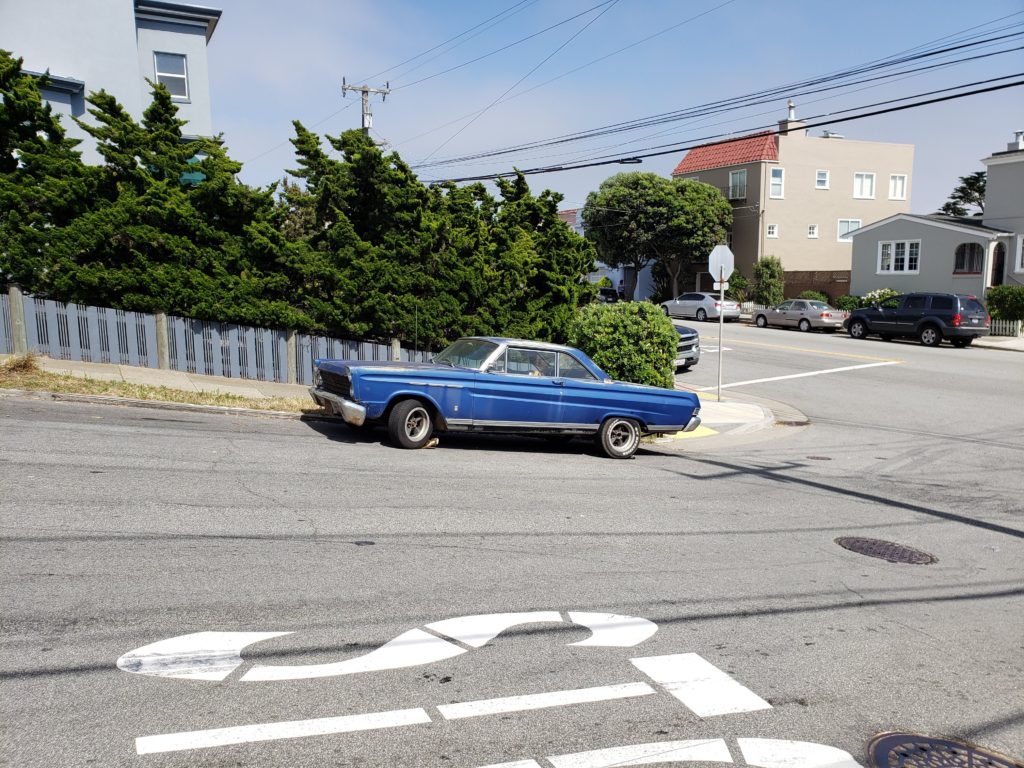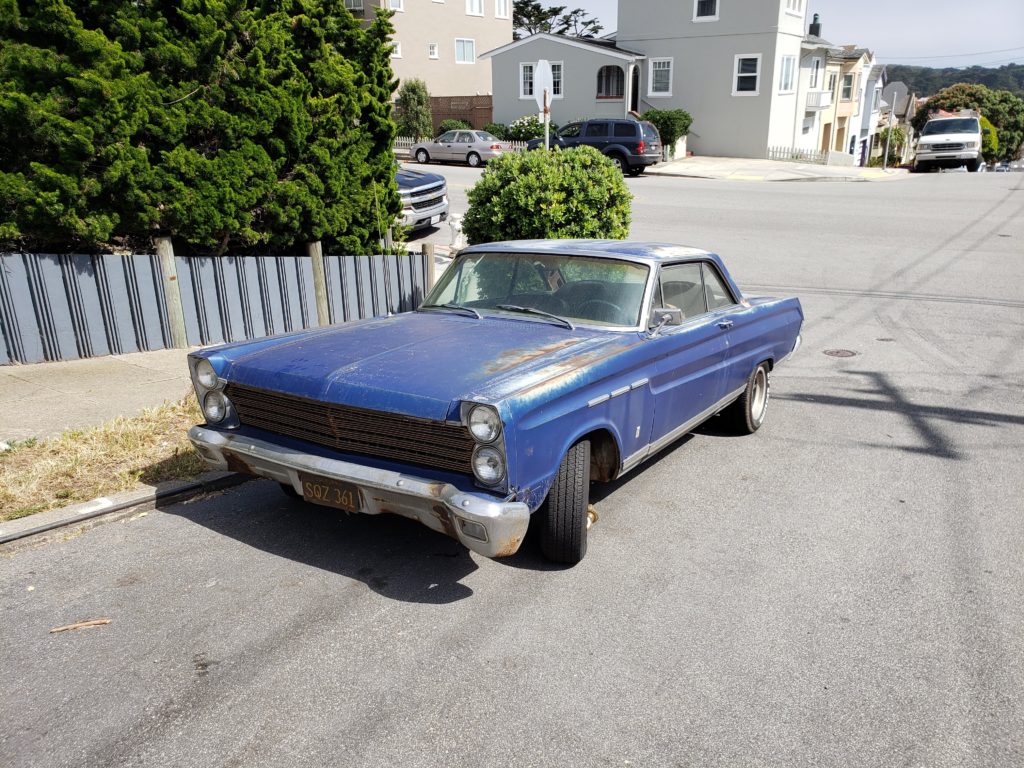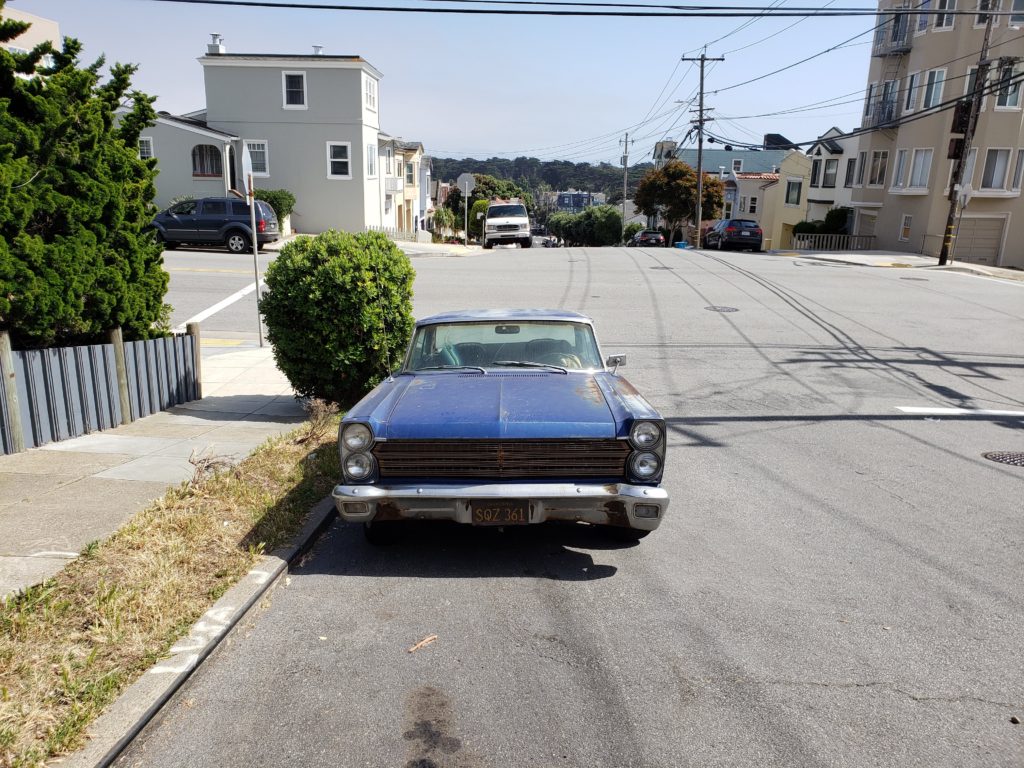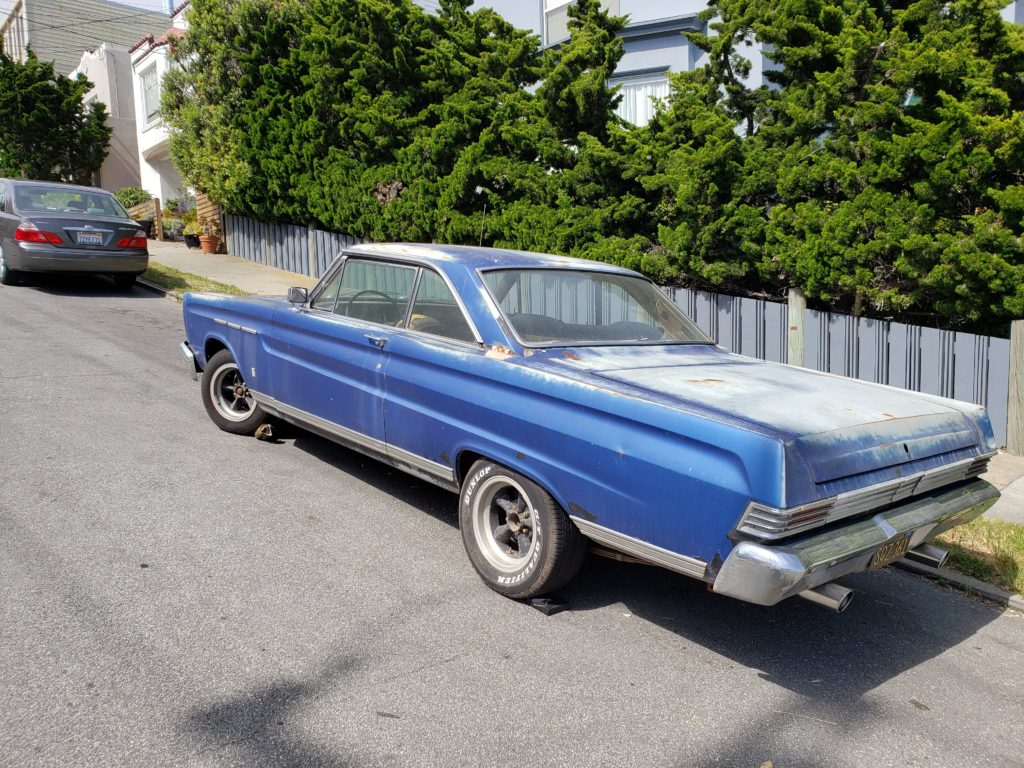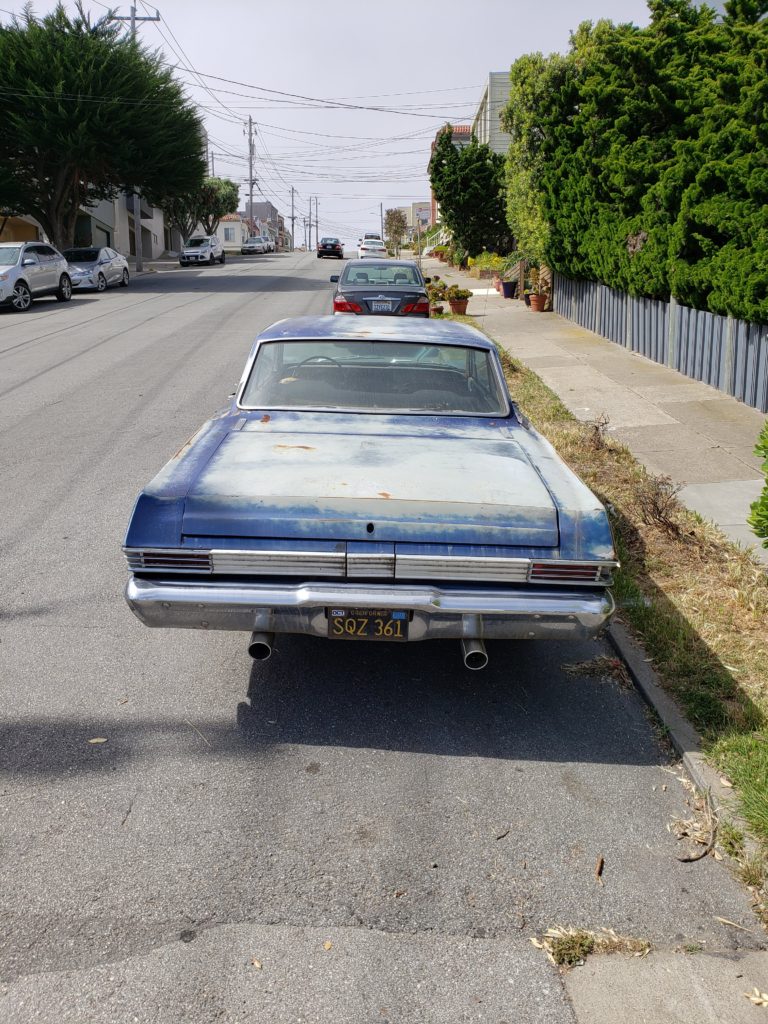 Surely not a real Oldsmobile 442? I wouldn't know the clues to look for. Good chance the same person owns this and the Comet, since they park nearby.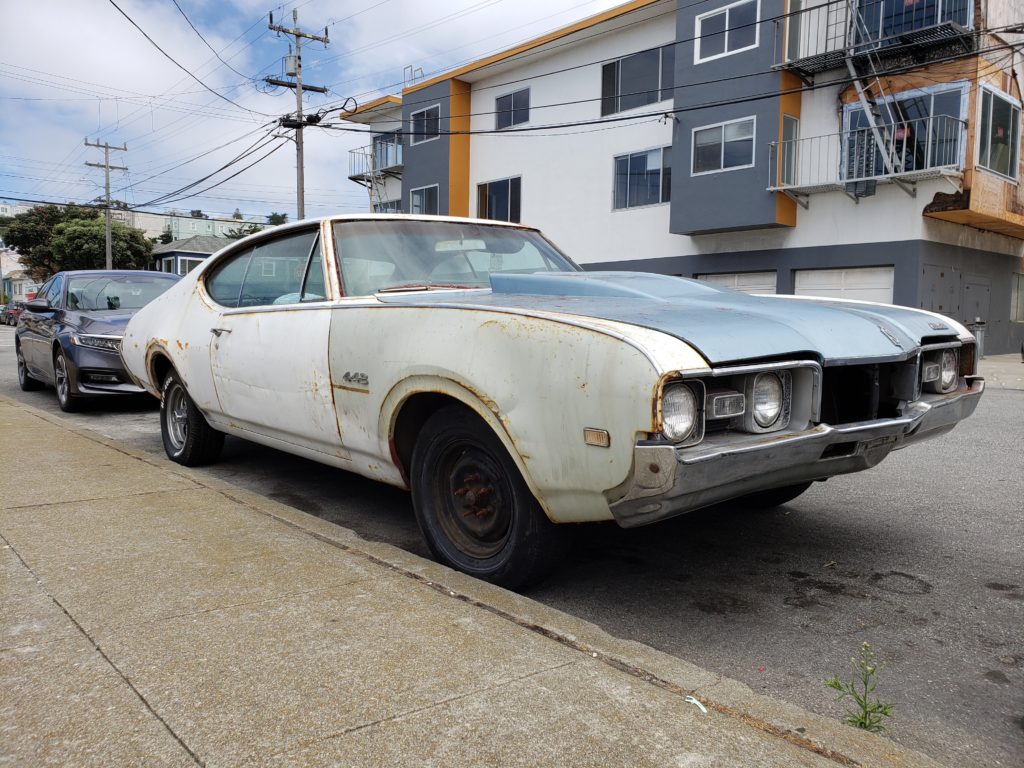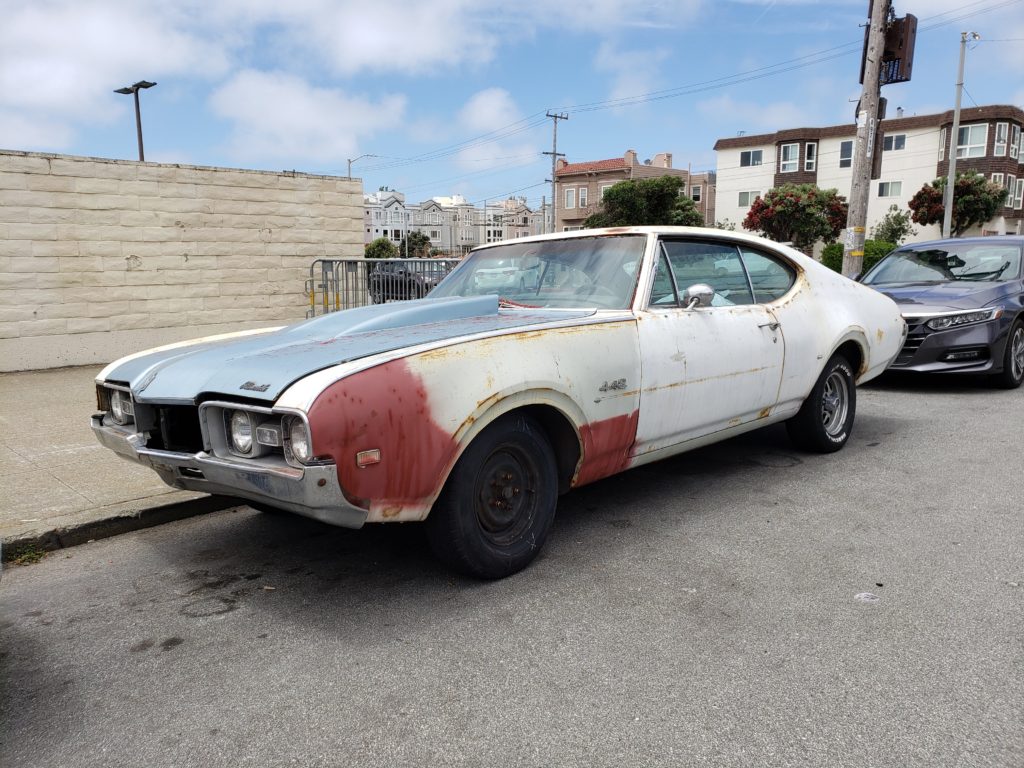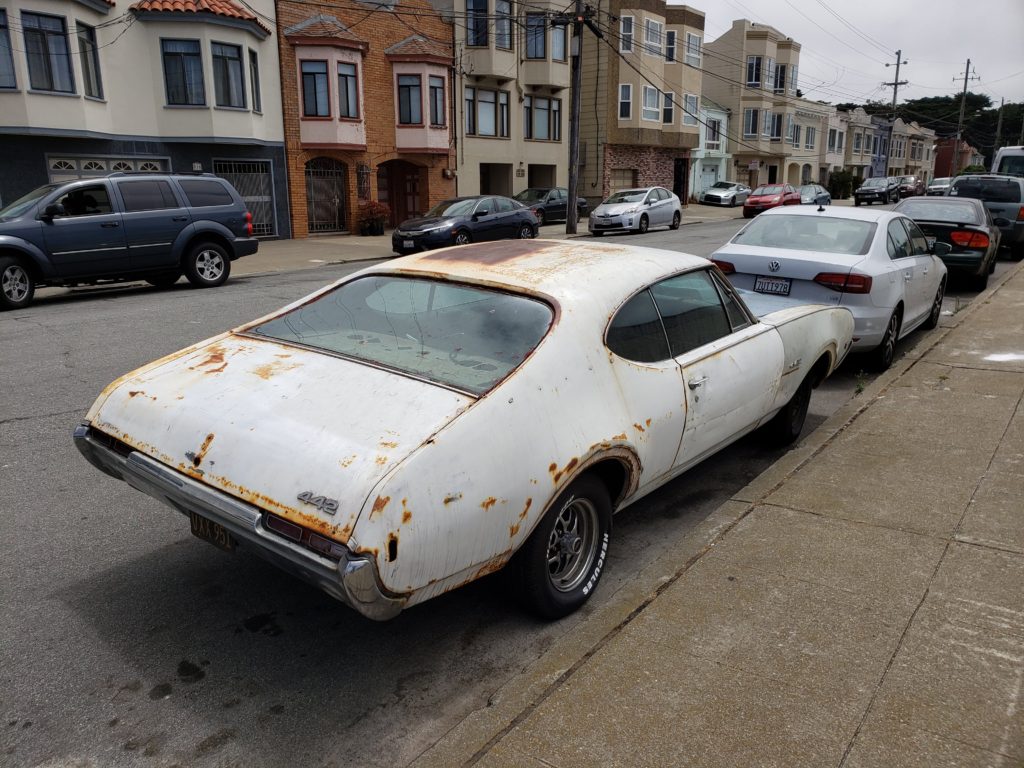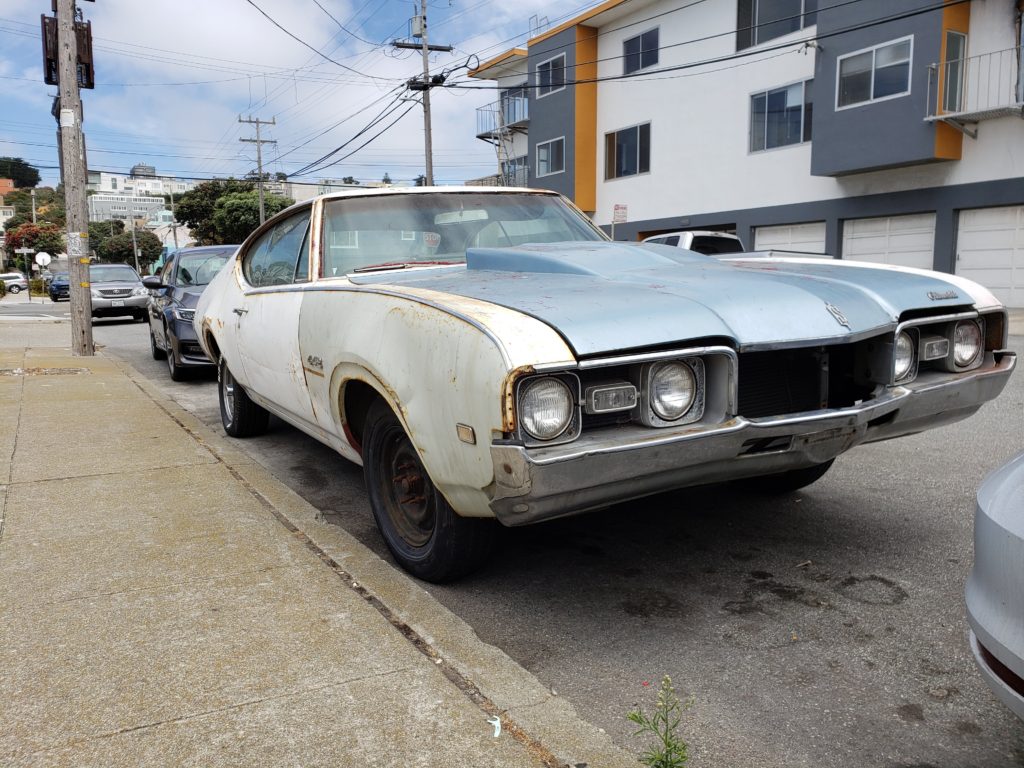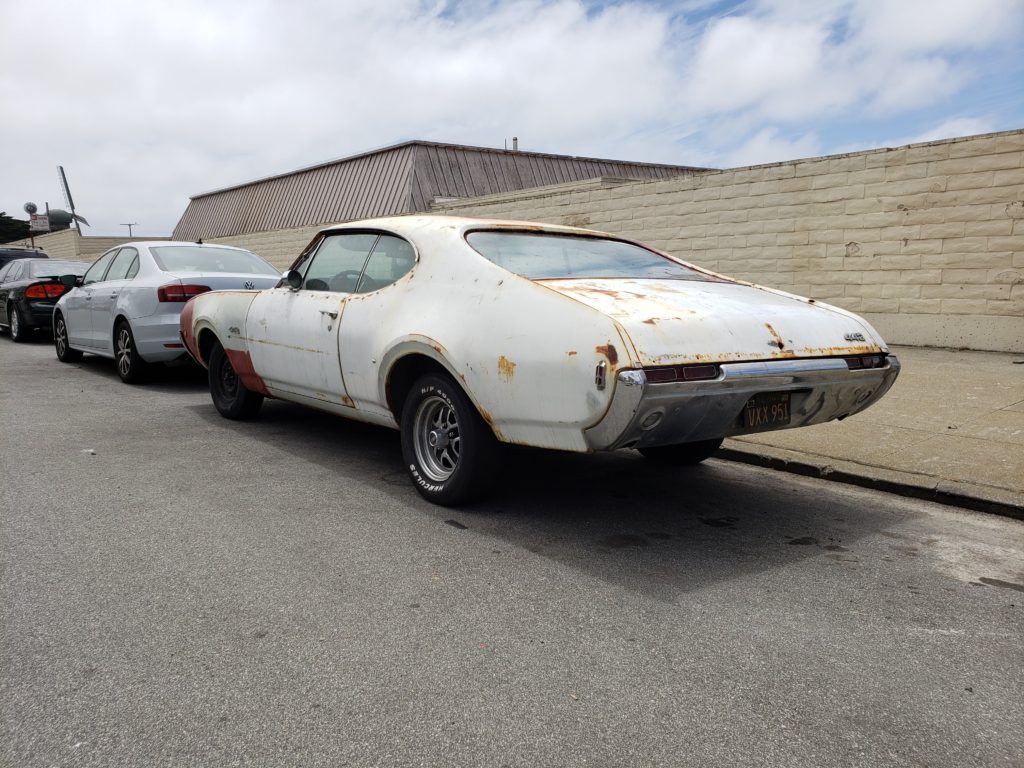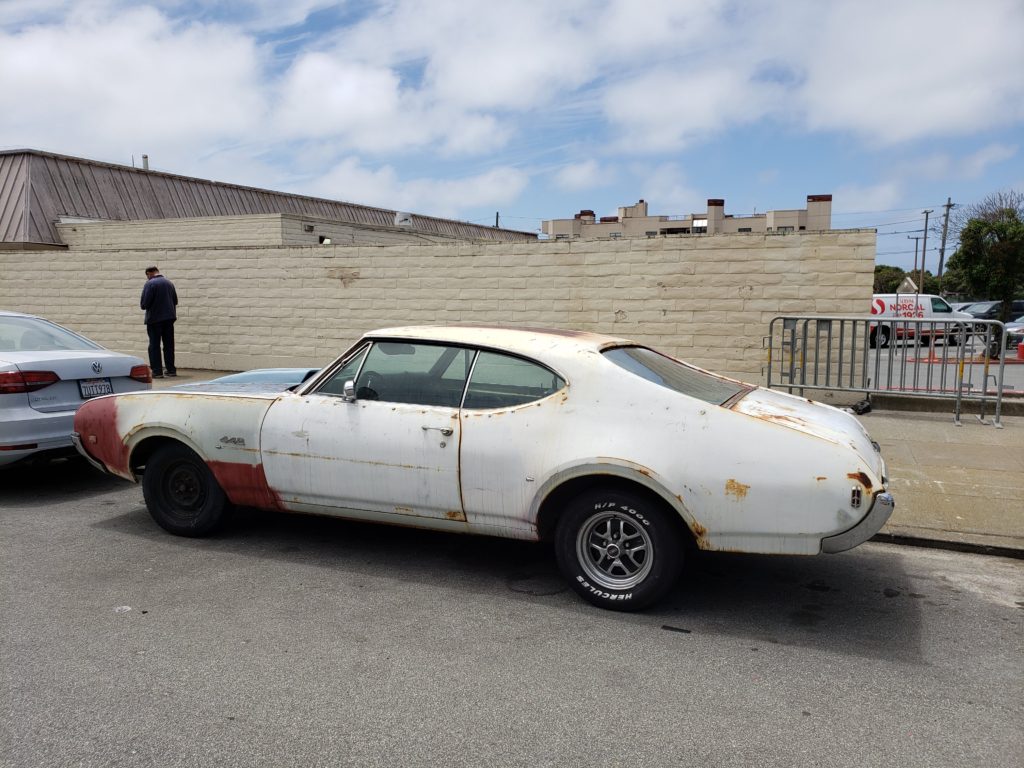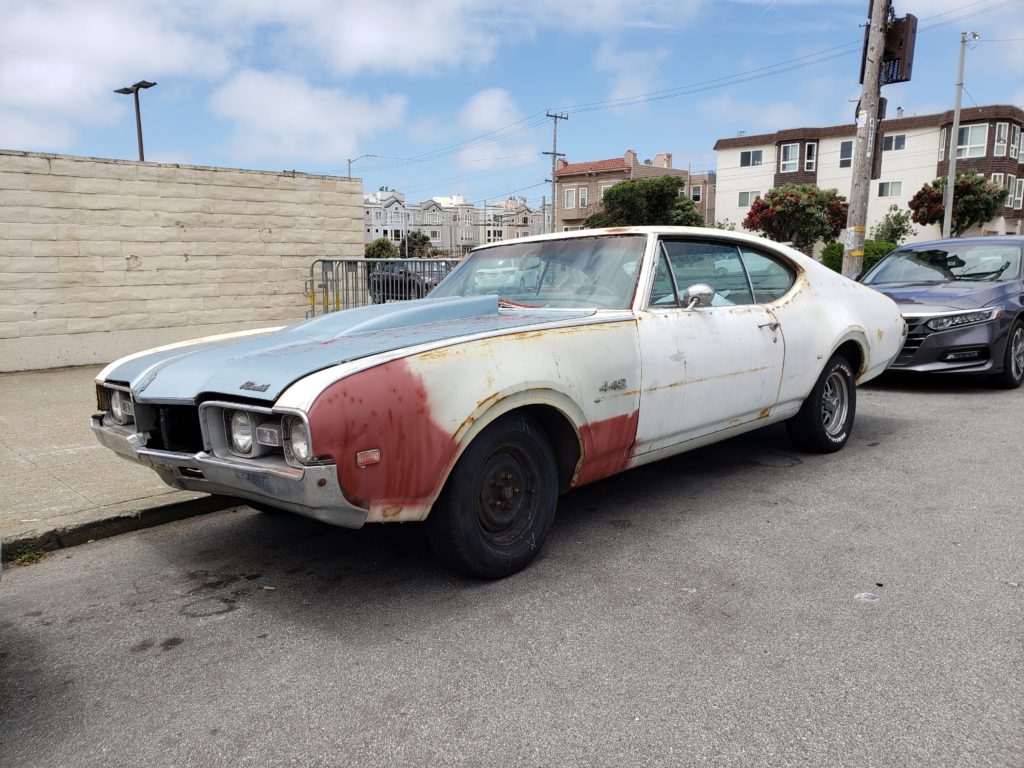 '71 (?) Torino, spotted in the car park underneath the venue for the 2018 San Jose International Auto Show.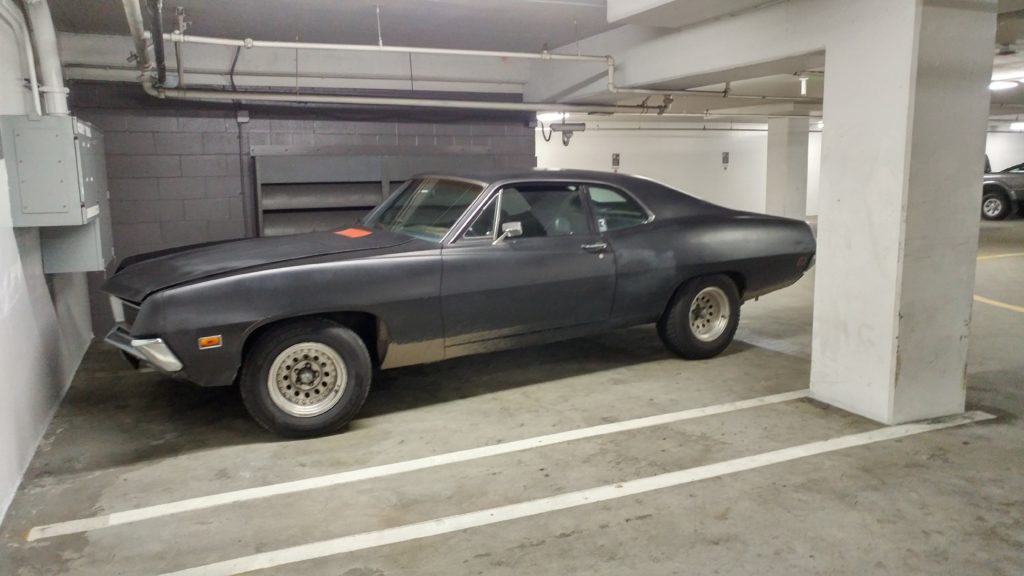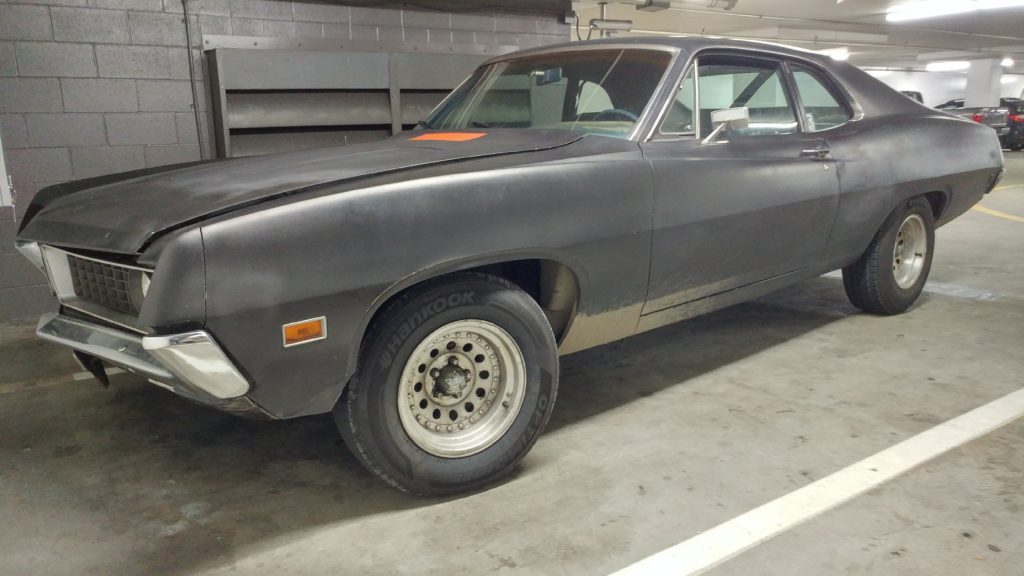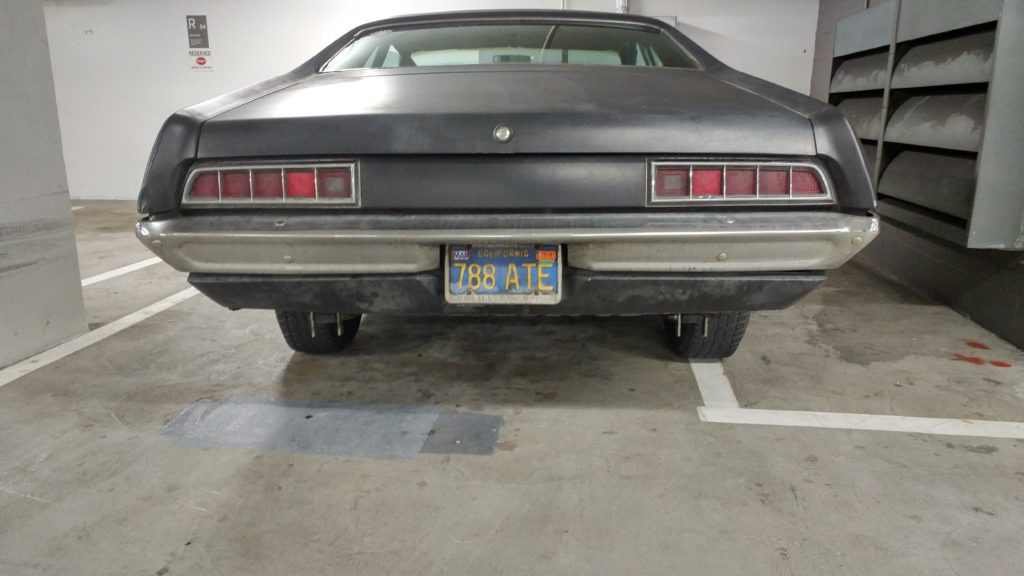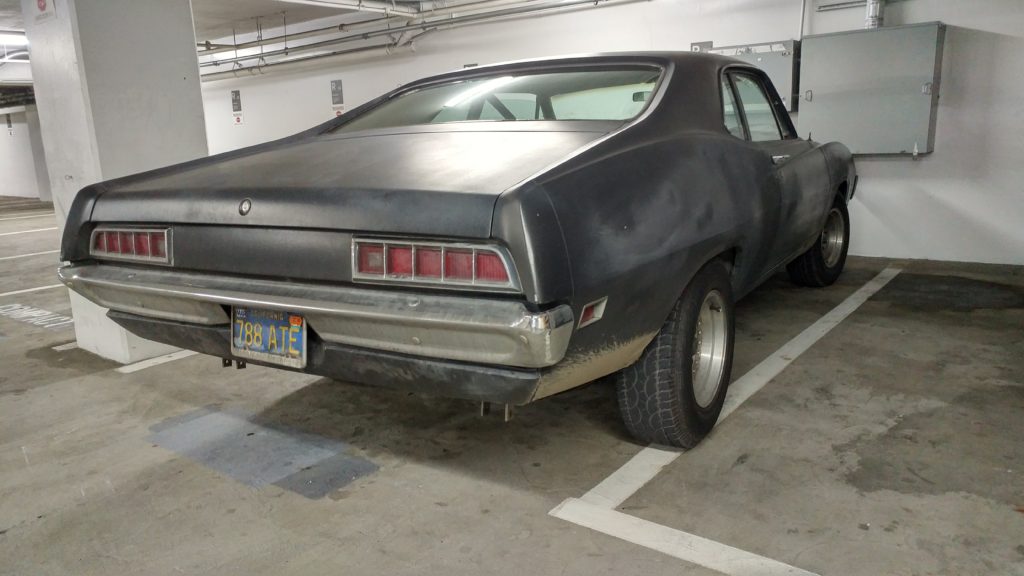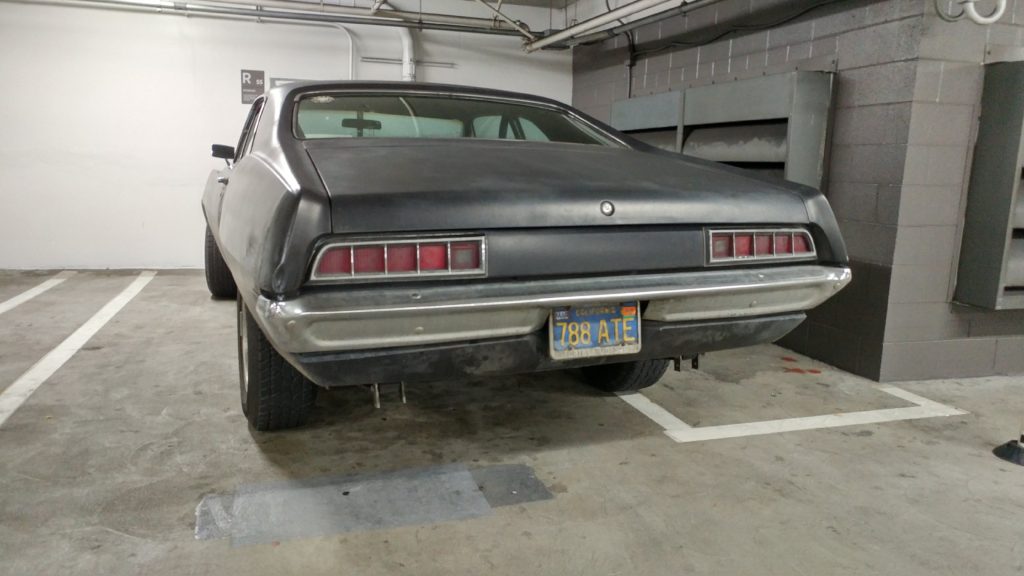 Studebaker Lark, slot mags, raised white letter tires, Daly City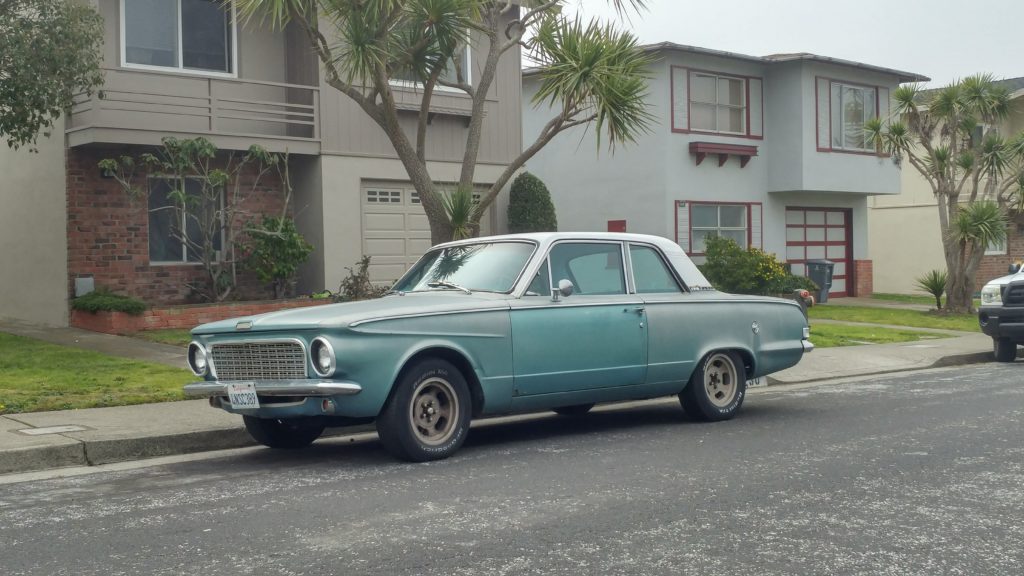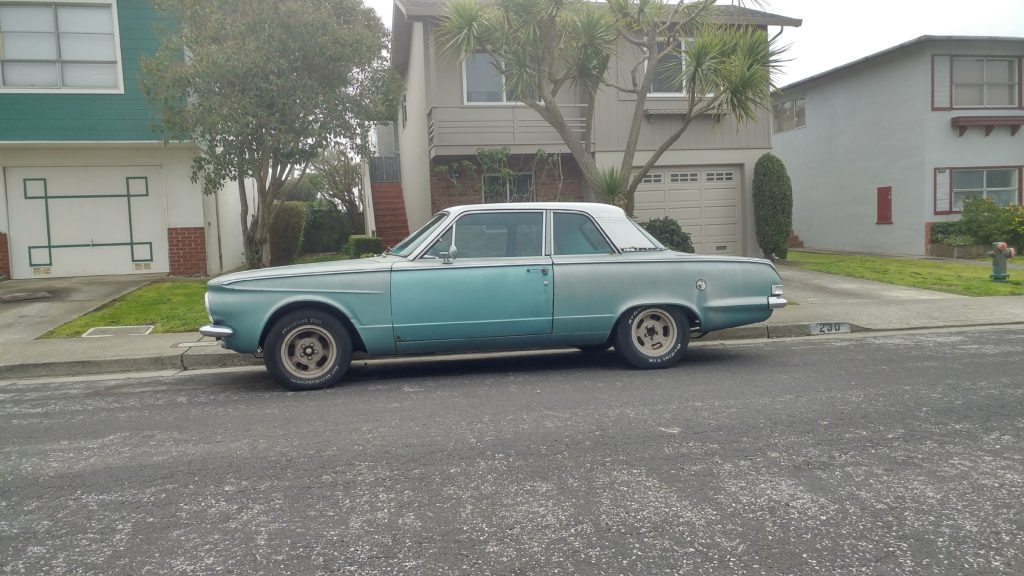 We had a vacation to Fort Lauderdale, in Florida. The land of Miami Vice, white, pastel, eighties. Opposite the Ferrari dealership we found this Renault 5 Turbo 2. As I snapped away, an old mechanic looked on, nodding sagely, encouraging my documentation. Sorry about poor interior photo.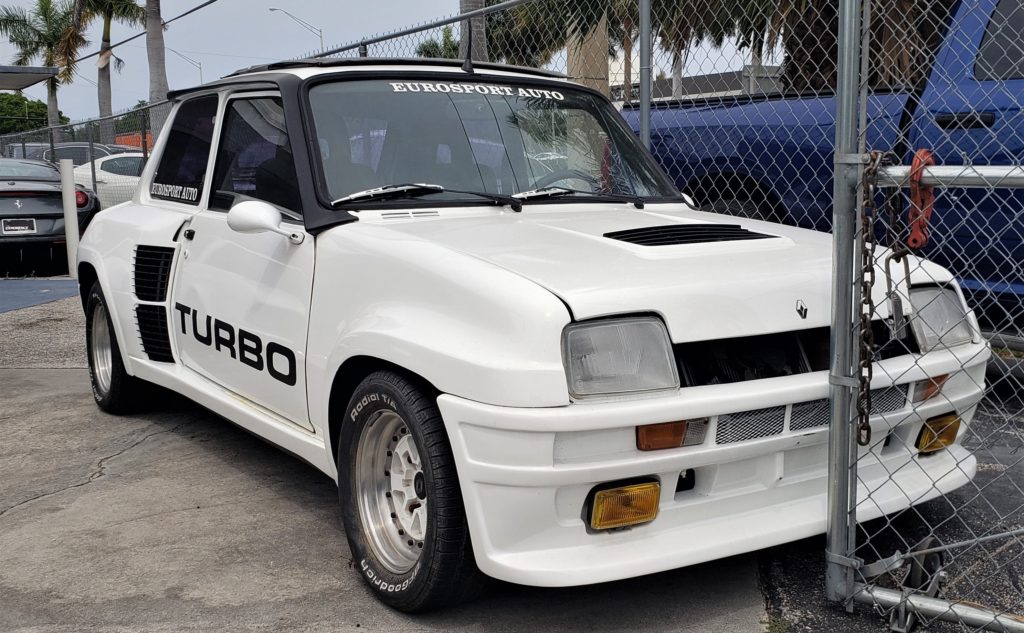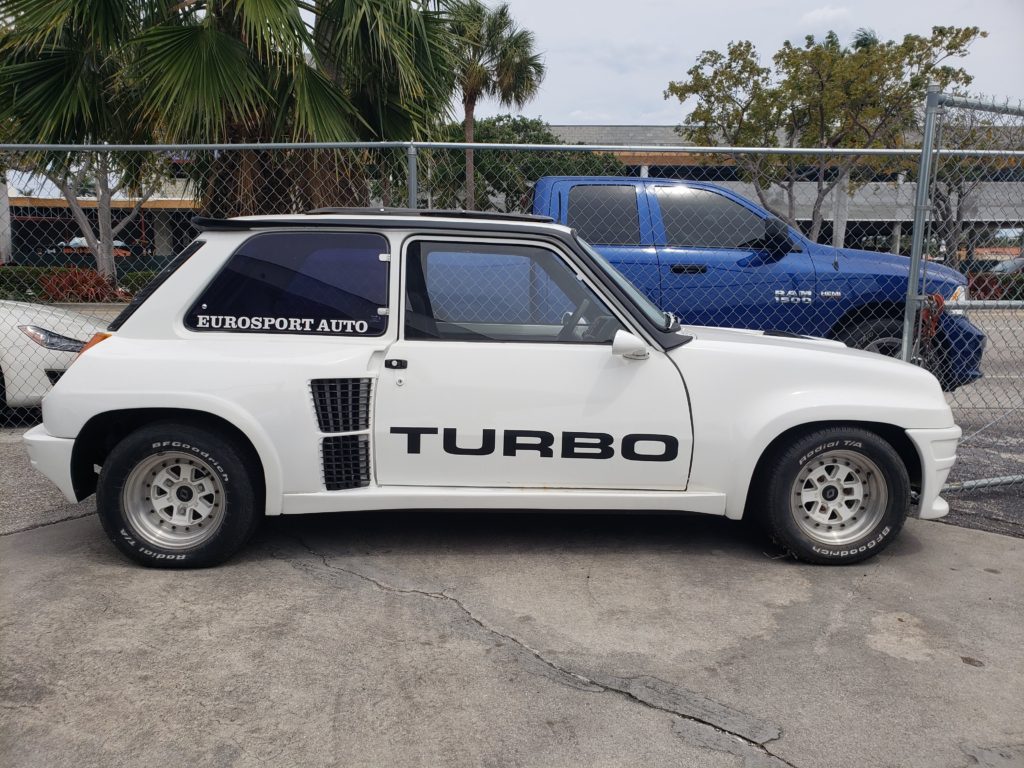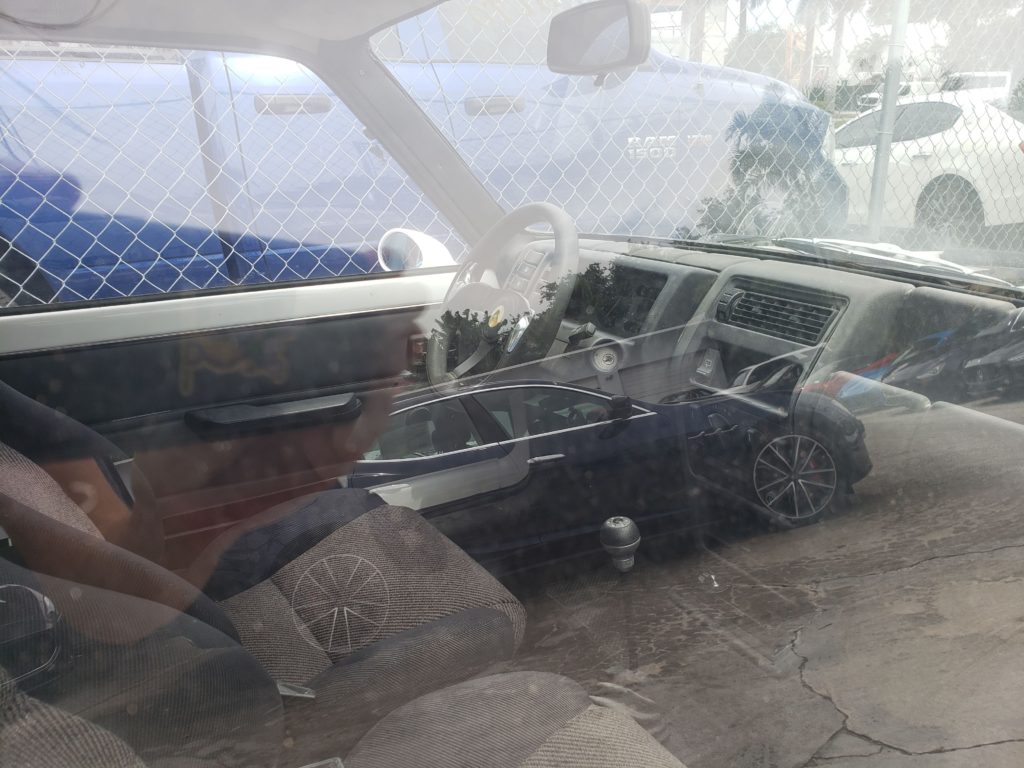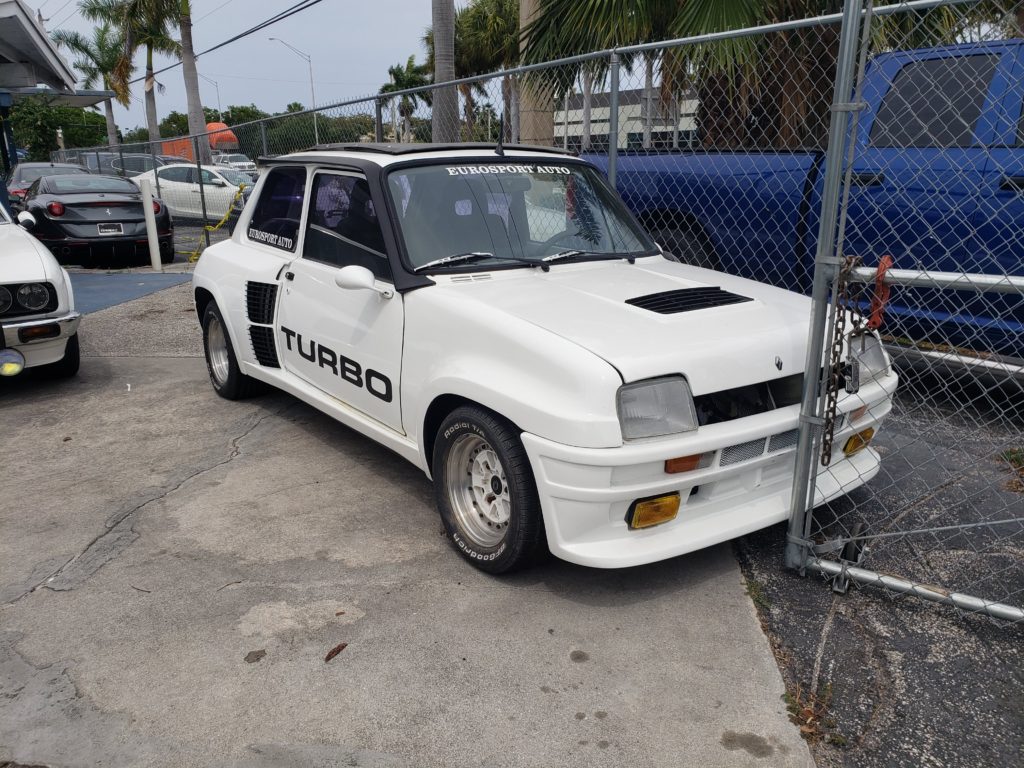 Nissan 200 / Silvia: there's room in my collection for a drift car like this one. Years ago, stood outside a lovely hotel in Pebble, looking at a 4 cam Ferrari 275 and a Fiat 500 Abarth, I happened to be in conversation with the noted car collector, Mile Collier. As we discussed the Fiat, and the culture in northern Italy of which Carlo Abarth was part, he commented "I think the real hotrodders today are the drift guys….the tuners, they're like the custom car guys of the fifties…."
If that is true, then surely the Nissan 200 is the '32 Ford for the twenty first century?
Cars and Coffee, Novato. 1955 Cadillac Coupe. They call the bumpers dagmars. Scroll for the pic of Jane Dagmar, if you're not sure why…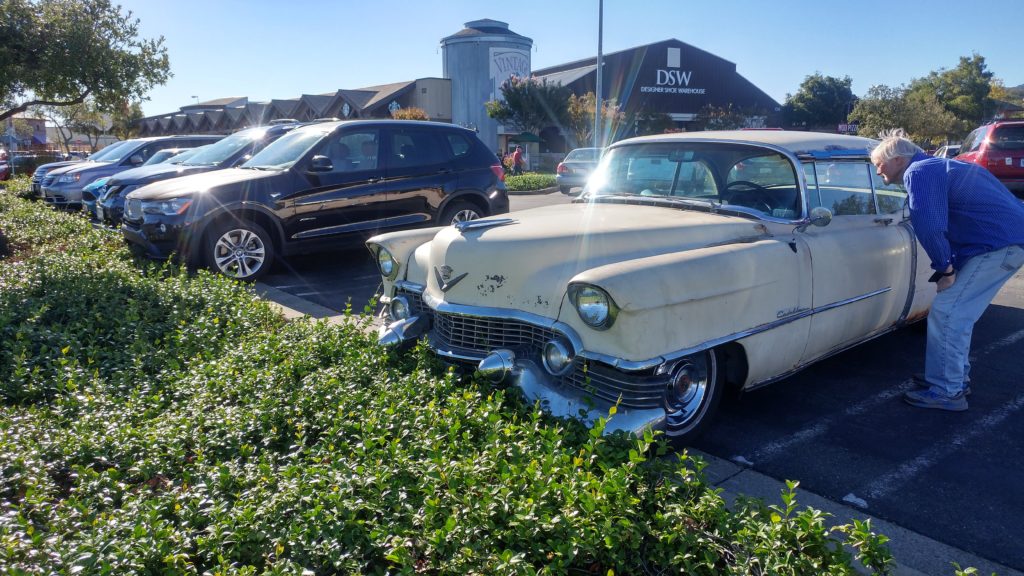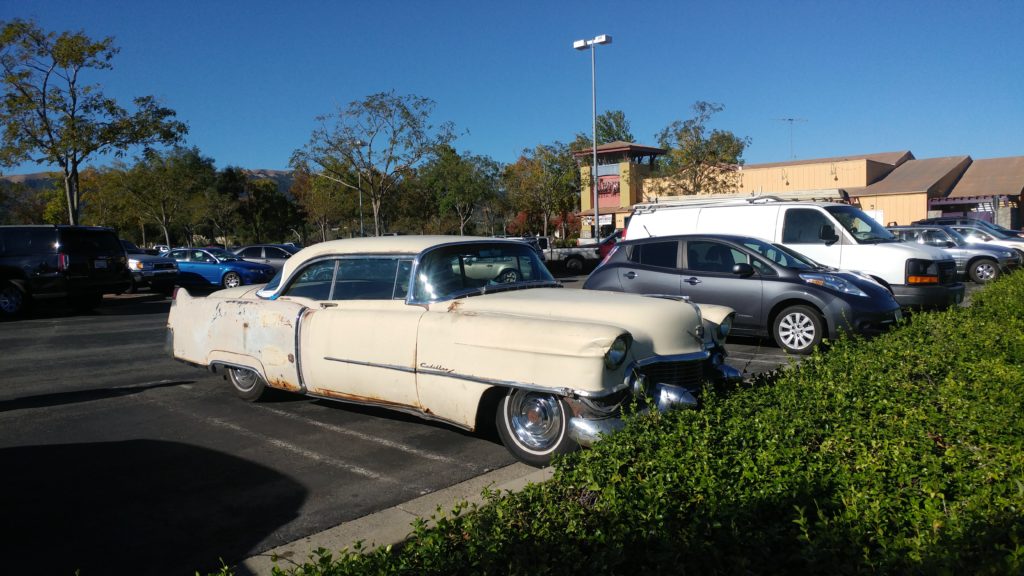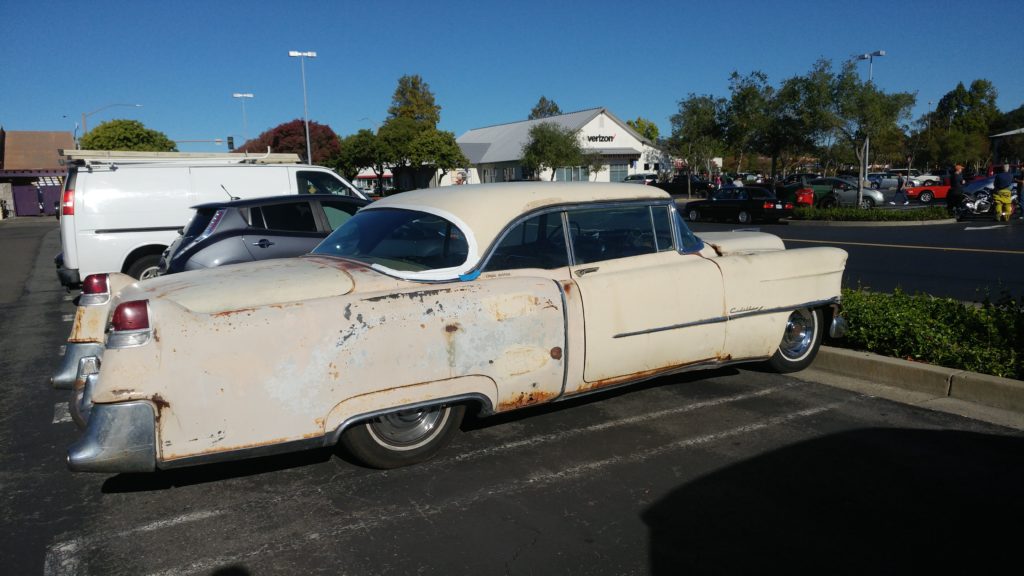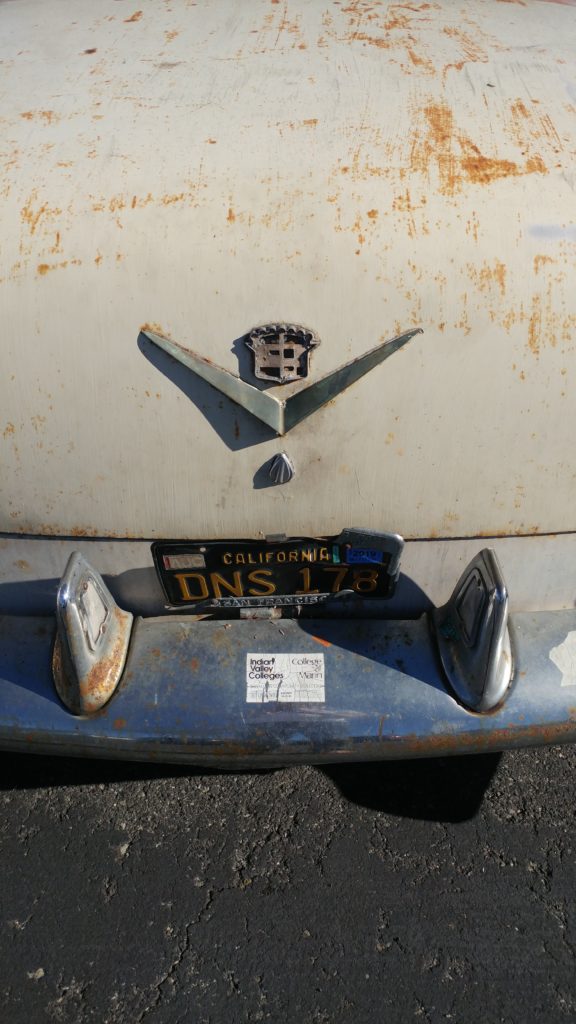 A scruffy Mercedes 300SL. I know, unusual, interesting, and worth more than everything else here, regardless of the history. There was no one around to talk to, except another guy who shared my "WTF?" reaction.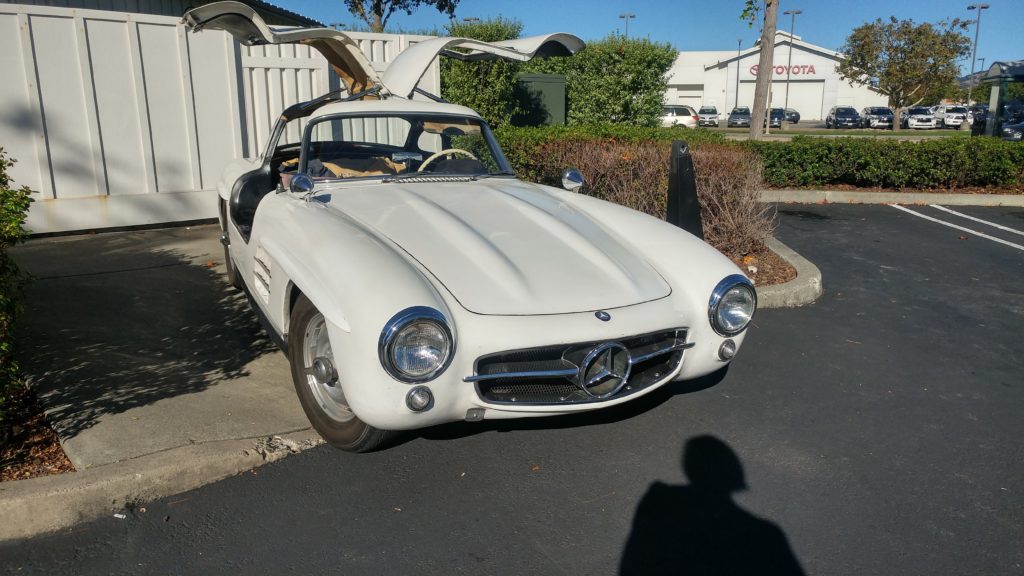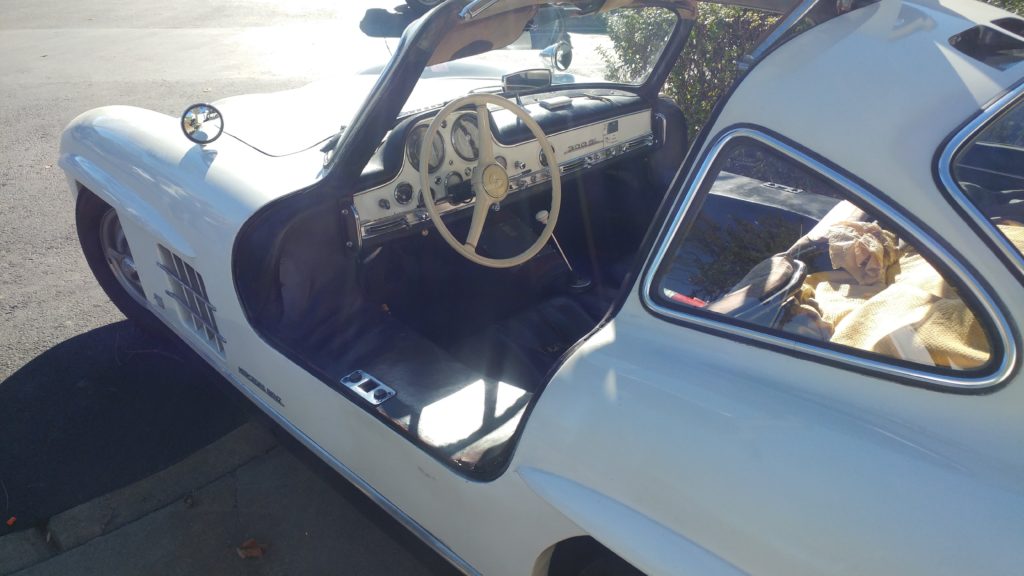 '68 Charger; the rat rod look is quite contrived, in that I know the car, and that it has looked this way for a couple of years, and has quite a nice interior. Of course, this is just envy speaking….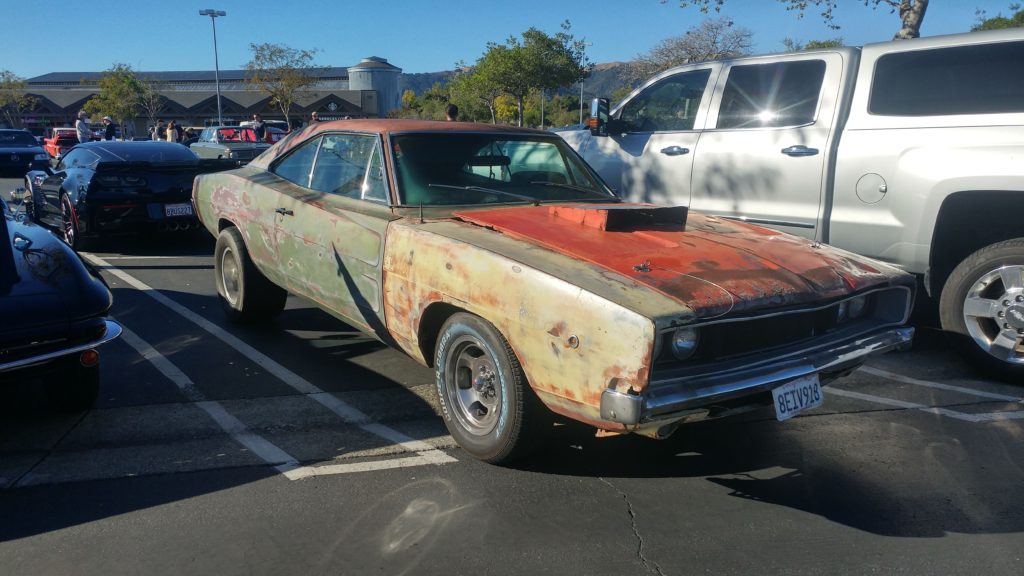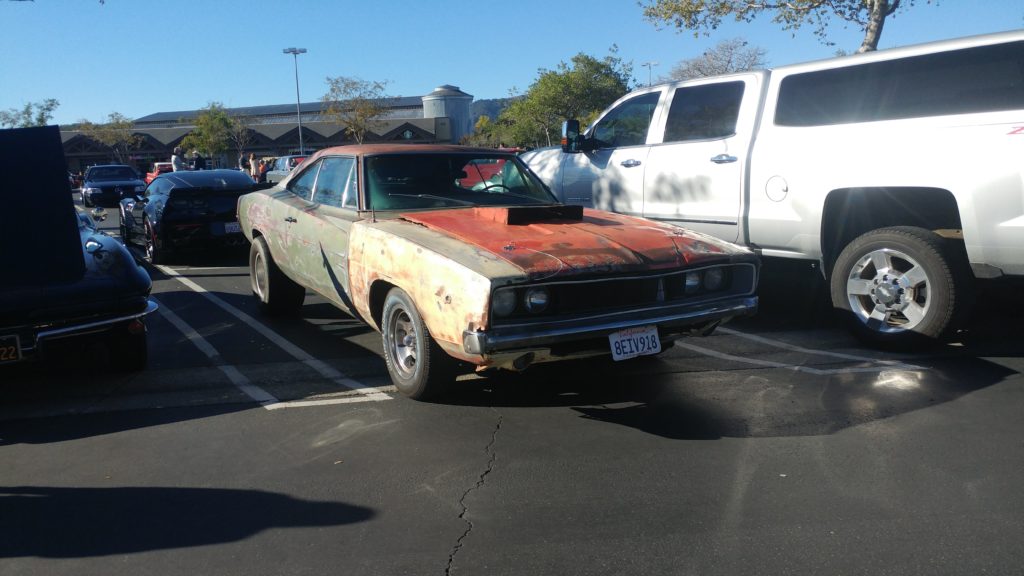 Dodge Ram SRT10 – I came within an ace of buying this actual truck. Like, I agreed to buy pending inspection, it passed inspection but before I arranged funds, someone else bought. The on-ramp performance of these SRT10s is stupefying, unnatural, and the gas mileage so bad as to warrant it impractical even in today's low price (next to how it will be soon) gas – I think you'd struggle to 10mpg around town. It looks good though, in a look-at-my-swinging-dick kind of a way, right?