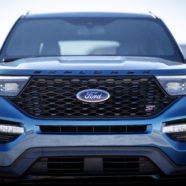 Sep

04
Tags
Related Posts
Share This
2020 New Car Impressions: Explorer ST, Silverado, Telluride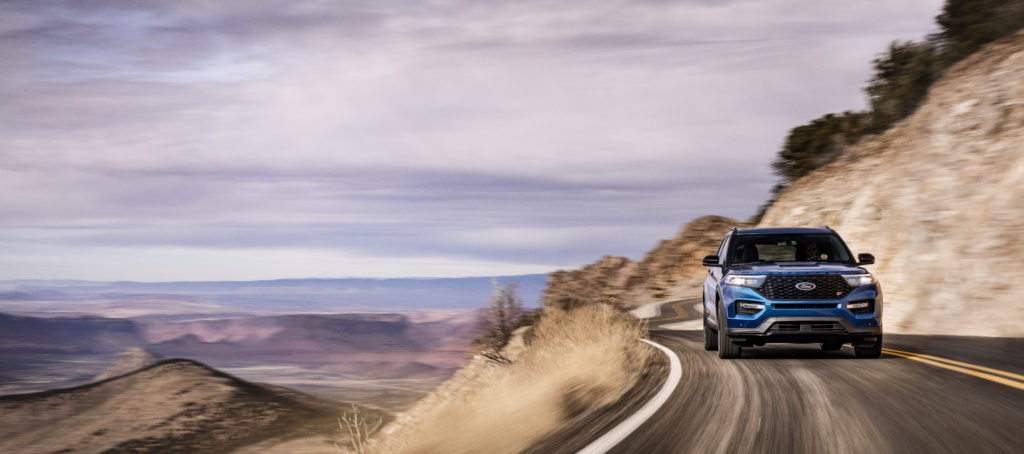 To get to know about a car enough to be inspired to write about it I usually need to spend about 1000 miles with it. The WAJ day offered about ten miles, but since the route was over fast sweeping roads, and included a switch back hill ascent and descent I found it plenty enough to reveal the character of the cars, and allow me to judge whether or not I liked them. (After all, what other criteria matters today, since, barring a few exceptions, all cars are reliable?). It also allowed remarkable comparison between cars, because I drove each through exactly the same corner at the same speed.

It seems screens getting bigger, and we need more of them. The one on the Explorer seemed ready to be removed, and used as a tablet. At lunchtime, we had a presentation by a Chinese-funded electric car start up, Byton. Apparently, they are "anticipating autonomy" by offering a full width 48" touch screen across the bottom of the windshield. This was in addition to the passenger and driver's personal screens!!! This is a car which is designed to be a nice place to be while you're stuck in traffic, or it is autonomous mono-railing you to your destination. My only comment on that is this: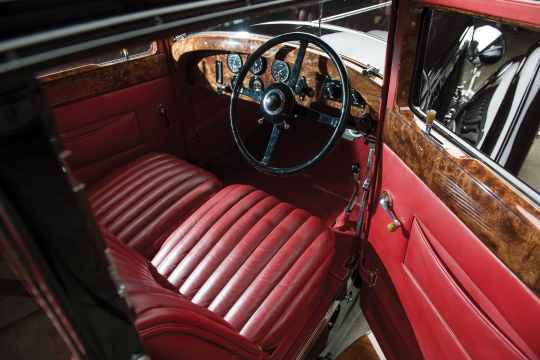 I was amused to note that everyone whom I rode with, OEM rep or journalist, immediately toggled for Sport mode. It is vindicating to know I am not the only person who does that, who judges cars in this mode by default.
I also used the back up cams present in everything I drove. This is a novelty for me, and shows the aged nature of my fleet. It was convenient, but I haven't missed not having it since. I find turning my neck and looking over my shoulder out of the rear windshield quite easy ;-P

Ford Explorer ST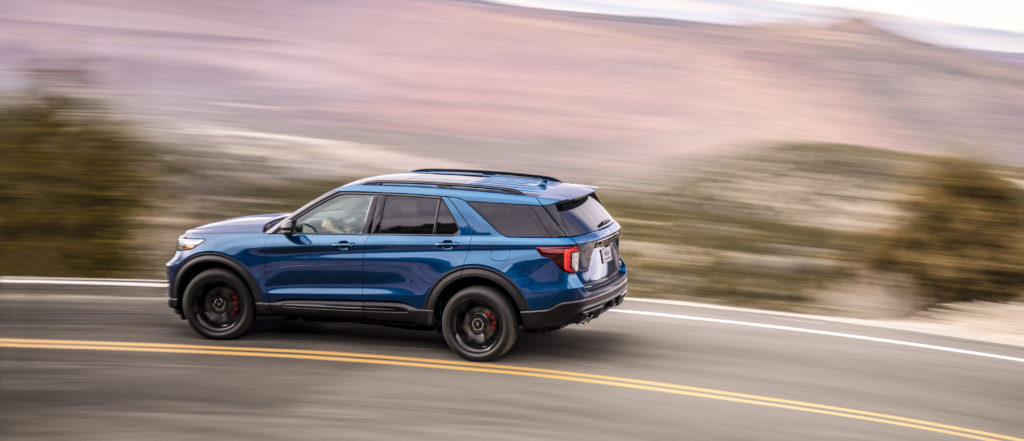 In Ford-speke, ST is sporty, agile, small, available with manual transmission only, suspension tuned for Spa-Francorchamps but crashy in real world potholes. Not SUV, and certainly not three row SUV. I have lost count of the number of "three row" conversations I have over heard in the school car park: "We used to love our VWaru FauxOutdoorswoman, but now we have little Azzwyp too, we really need the third row…" as they head off to drop $LOTS on a vehicle no one, not even a mother, could love. So you might think a 400hp SUV with a sportmode is silly, and a three row one absurd, but the reality is there is a market for the things.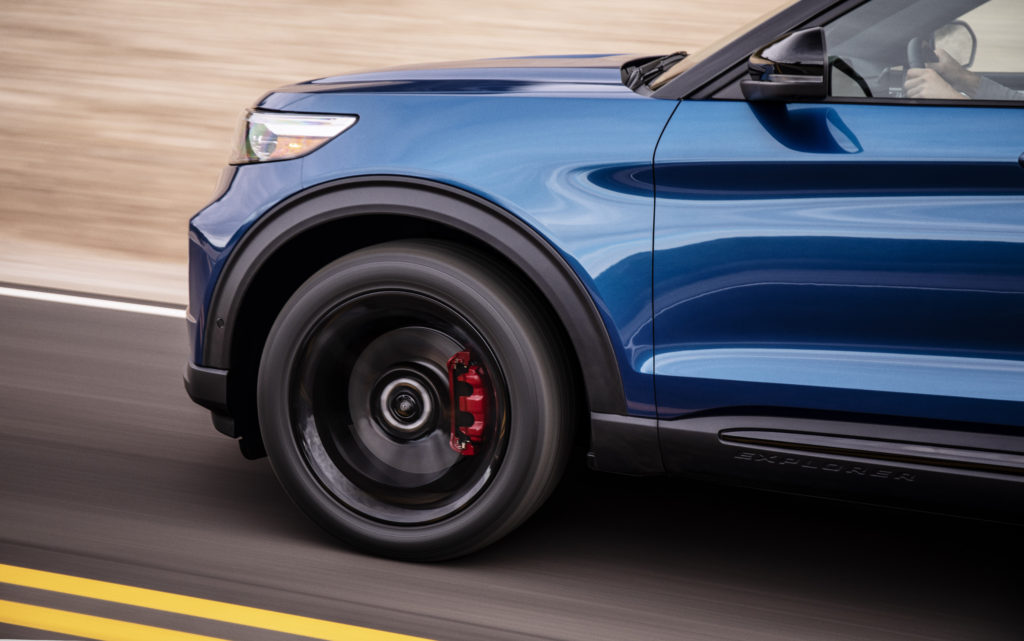 Out on the road, disbelief at the existence of this foolishness gave way to amusement, this truck is fun. The motor sounds great, and the thing moves with alacrity. It doesn't wallow too badly in corners. At first pass, the dash is nice quality, and the leather seats really were very nice. Upon closer inspection, the glovebox contained the information on the ST revealing that this was a $60k truck. With a glovebox looking like it came from my 1989 Ford Sierra Sapphire, ready to burst open over any bump once the car is past 10 years old.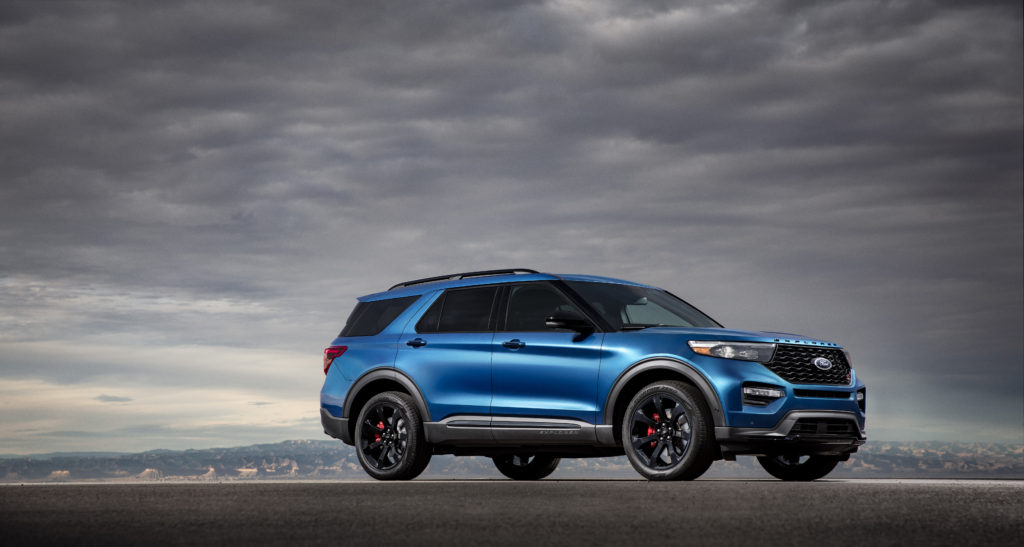 What's great about the Explorer ST is what I love about the $1500 Hemi Durango I recently picked up as a tow vehicle: like a traditional mrrcan seedan, these cars ride smoothly and comfortably, have room for an entourage, but really can giddyup if you stomp the gas.

I can't believe I am going to write this, but this three row SUV deserves the ST badge. At first I wasn't sure what to make of it, but since, I have found it the most memorable and charismatic of the cars I sampled. There is one caveat: the guy who I test drove the ST with suggested I try a Durango SRT: "It is similar, but more…."

#Explorer @Ford #Ford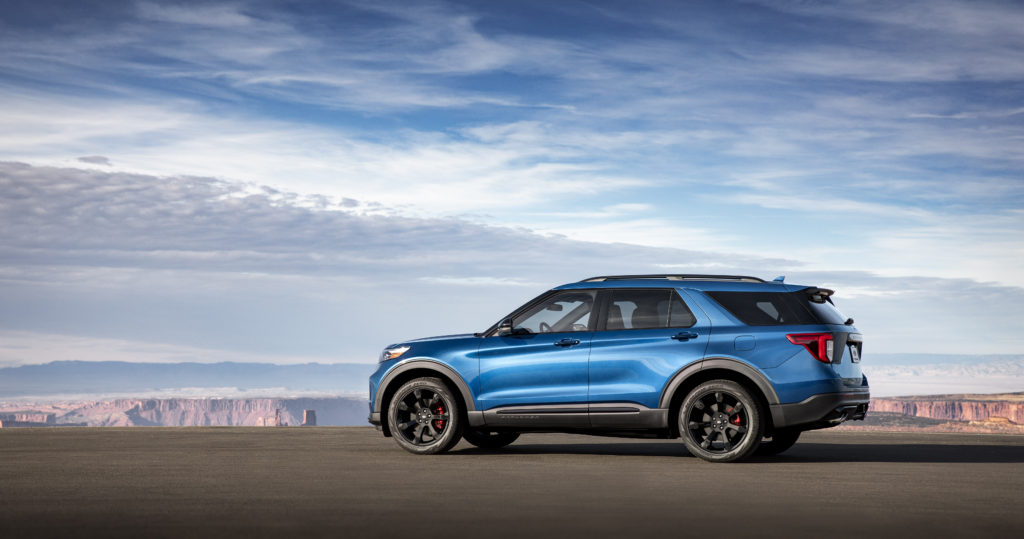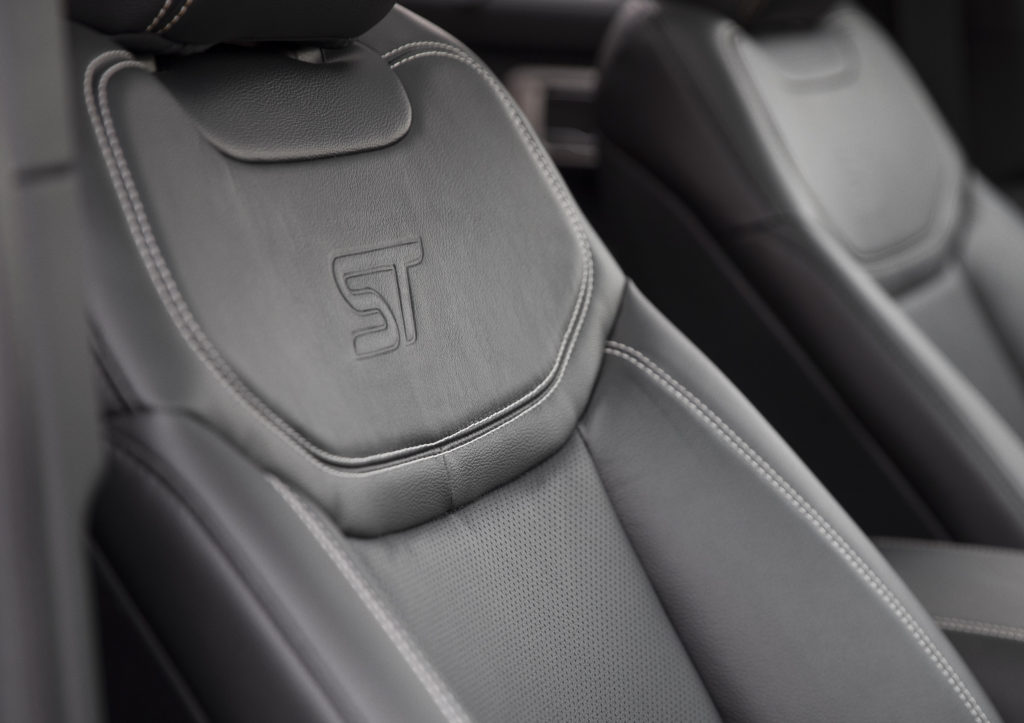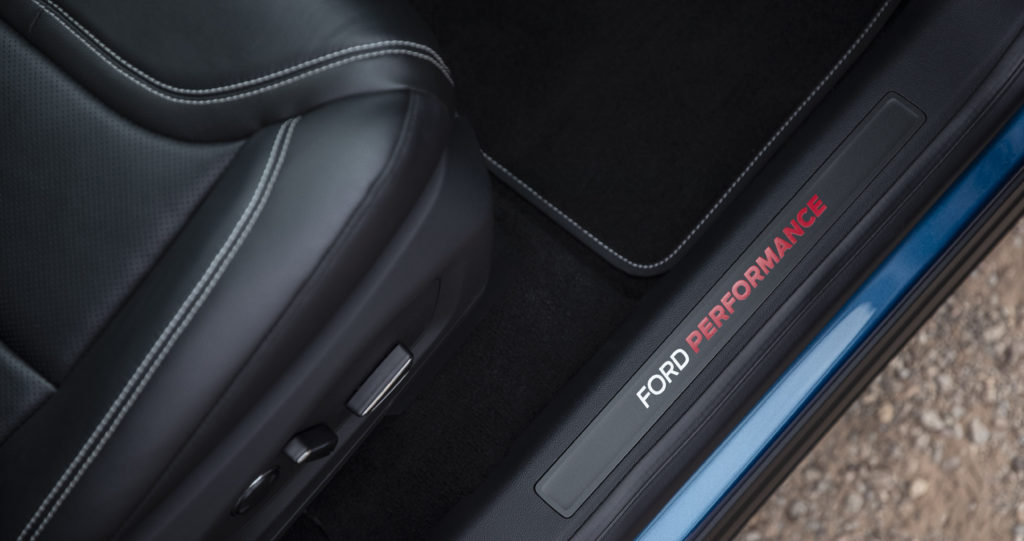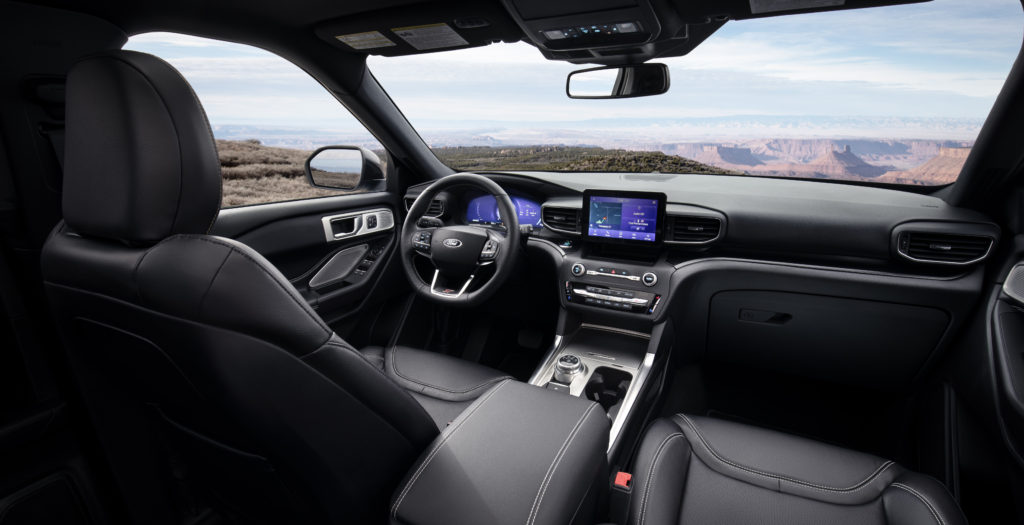 The ST surprised me, so I investigated some other SUVs. The Land Rover Discovery was $80k, so l just got out, it was just too much for too little. The interior was nice, but not $20k over the Ford nice. Perhaps I was jaded, because I had just sat in the Kia Telluride which does the stylish three row SUV so convincingly as to warrant the Ford a ridiculous waste of money, pricing as it does at $40k.

#KiaTelluride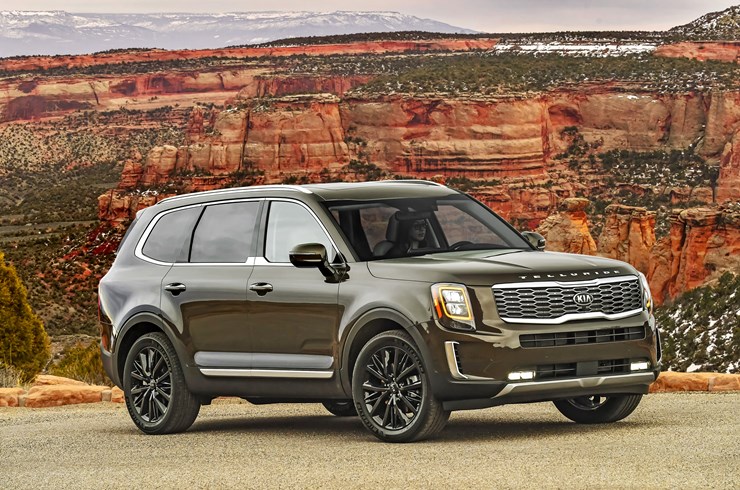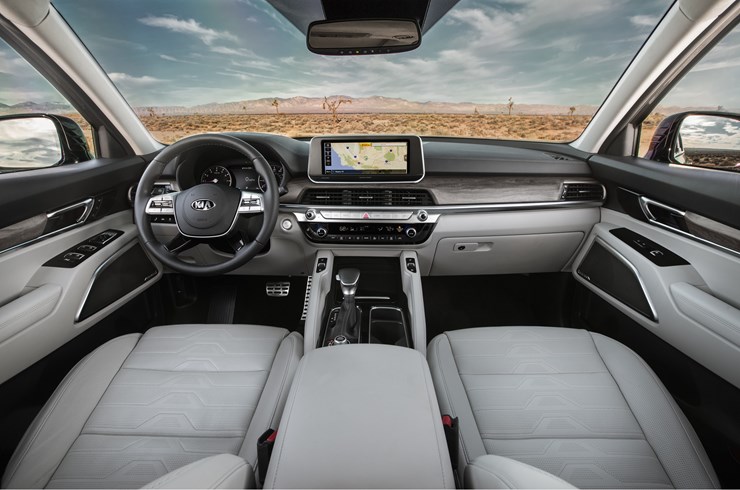 Chevy Silverado Trail Boss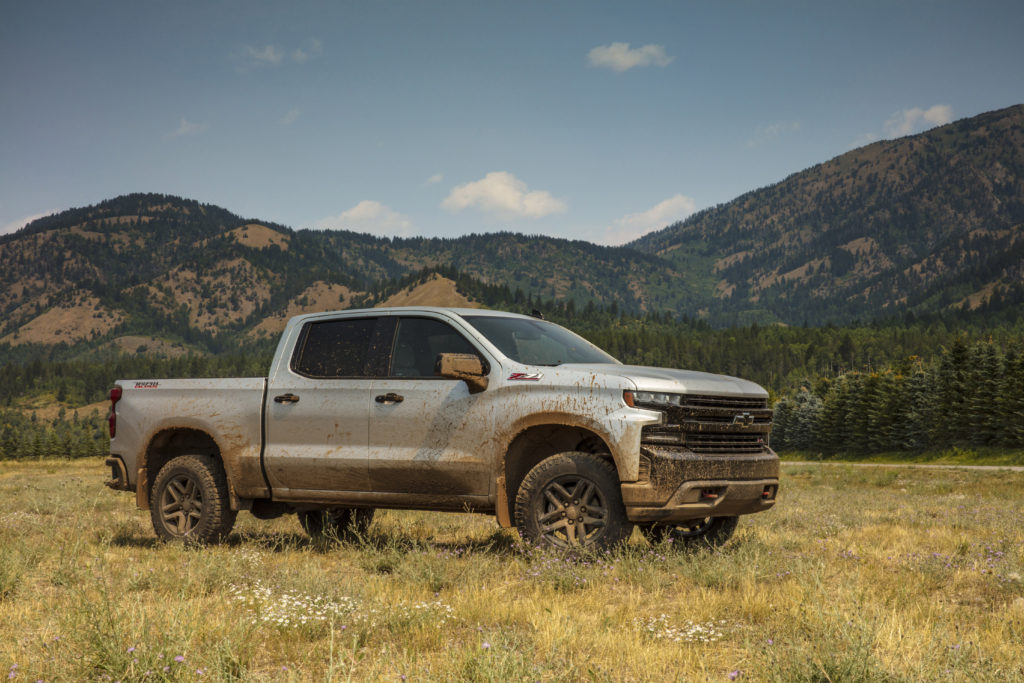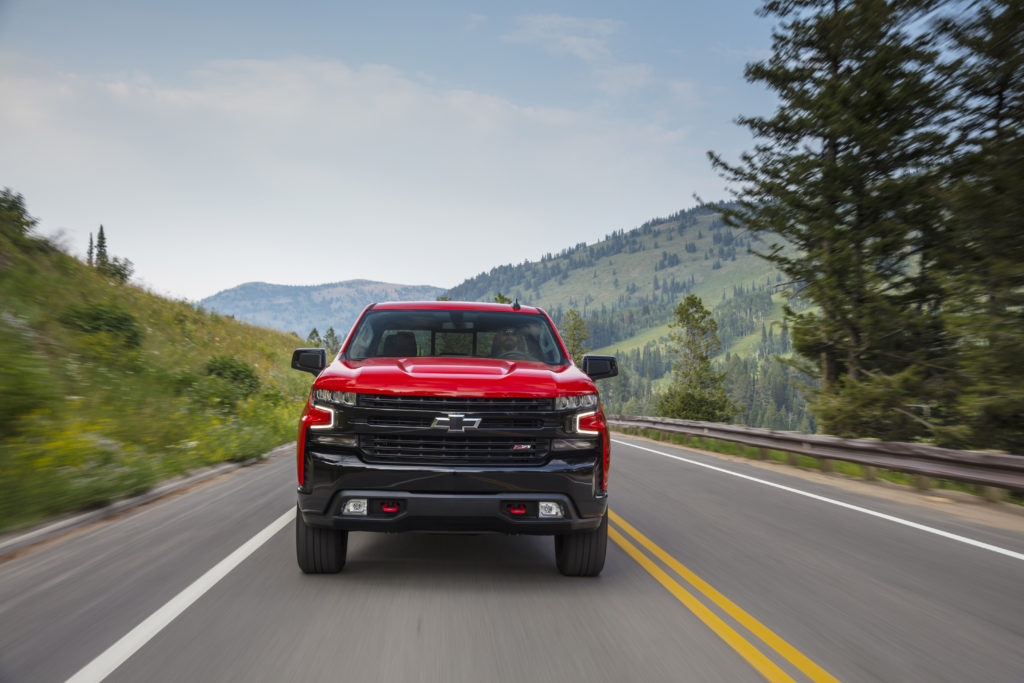 Sadly, less impressive was the Silverado. Ever the contrarian, while other motoring scribes have drubbed the new Chevy's looks, I find myself quite drawn to it, in a technical lego kind of way. But the interior! I find it hard to believe that no one at GM's top brass sat in a prototype, looked around, got out and said "this interior looks far too cheap for 2019". Apparently what happened was that GM wanted to advance the production date, and corners were cut – as usual with GM, mostly on the interior. I daresay 2020s will have terrific interiors, but, bottom line is that were I a Chevy loyalist, I would be feeling pretty disappointed here. On the road, it felt trucky. I guess it would – it was the Trail Boss edition – but it reminded me of my Lost 86 red duallie GMC more than my 90k 07 Durango. I should say at this point that Silverado has an entry level price of $19k: for sub-$20k, this is a fine, capable, excellent value vehicle. With an interior matching that price.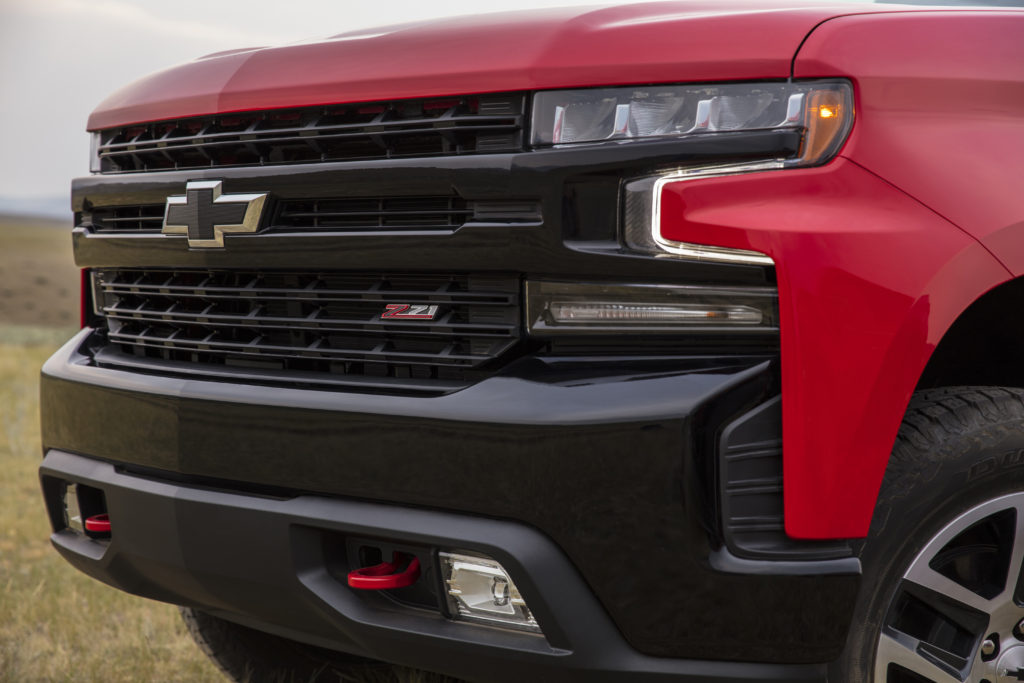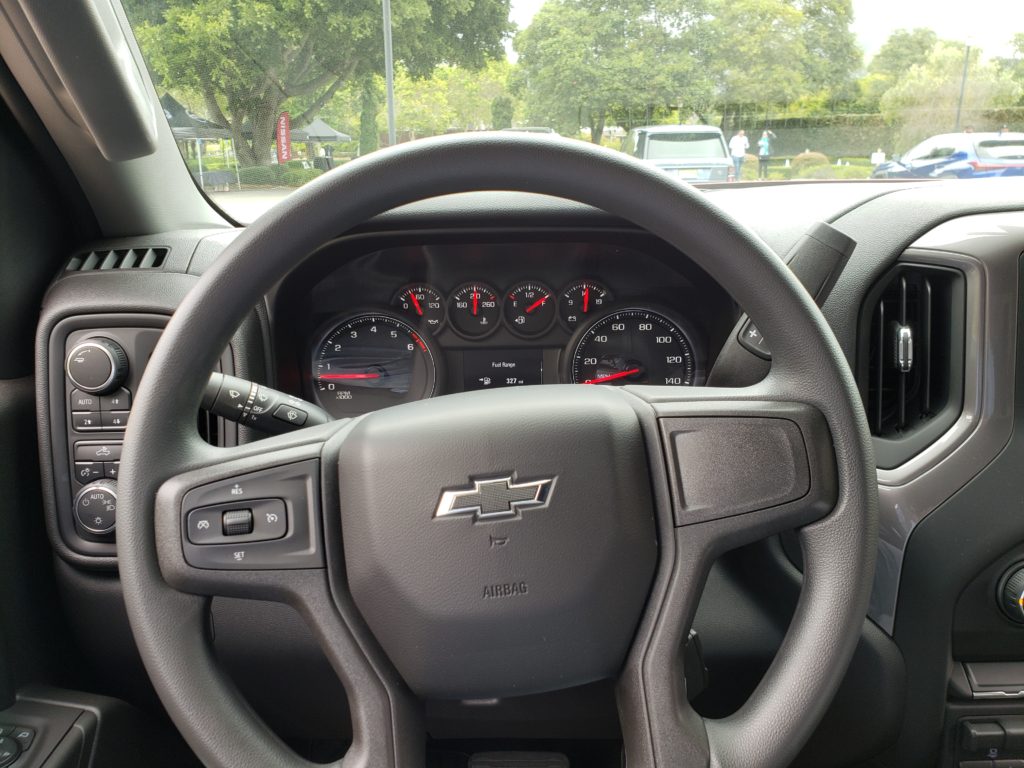 You might be thinking "make up your mind, Summers, either the interior is too nice, and you consider it a waste, like the Discovery, or its too cheap and you criticize it for that ! Perhaps what I mean is I feel that the Silverado had an updated exterior and an interior which was an afterthought, and that prioritized showing off over the actual comfort of the person in the truck driving it. The Range Rover was double the price of the Kia, but seemed to offer little more, unless nice leather and plastic is actually worth $40k to you – especially after the muscle car buffoonery of the also absurdly priced but fun Explorer ST.
With many thanks to everyone at the Western Automotive Journalists, Jaguar-LandRover, Page One, Ford, Chevrolet and Kia who made the day possible.
#WAJMEDIADAY19
@Chevrolet @ChevyTrucks #FindNewRoads