Share This
Bio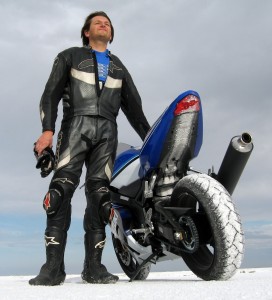 I'm an Englishman living in California, a Roman historian by training, working as a freelance historian, writer and film producer. I am part of Stanford University's Revs, a trans-disciplinary program linking the past, present and future of the automobile, lecturing and working as a teaching assistant on a range of Revs-sponsored courses, such as "Tales to Design Cars By". Currently, I am authoring a book on Automobile Archaeology with a Stanford Professor. I am deeply embedded in the concours and museum communities, serving as a VIP/Sponsor show field tour guide, judge or MC at half a dozen concours, including Pebble Beach. I'm a Docent at the Blackhawk Museum and recently co-presented a Discovery Velocity Channel special about the Mille Miglia North America tribute, with Alain de Cadenet and a '56 Ferrari 250 GT. In 2010 I produced and narrated an orientation film for the acclaimed Mullin Automotive Museum.
I cannot remember a time in my life when cars – and for that read anything with an internal combustion engine – weren't the most interesting thing going on. As a small boy I simply loved The Dukes of Hazzard, and grew up reading Motor Sport; no sound was more musical than a NASCAR V8, nothing was more romantic than Denis Jenkinson following the Formula 1 circus around Europe in his white E-Type Jaguar.
I cultivate as broad a perspective on the motoring world as possible – I'm awestruck by the machinery at Pebble Beach each year, but collect scruffy bangers myself; I'm hypnotized by the glamor and technology of Formula 1 and MotoGP, but also love to go to the local fairgrounds to see midgets, sprint cars and flat track; I'll attend a lecture on Pierce-Arrow the day after scaring myself silly on a motorcycle track day.
More than just the machines themselves, I love the motoring experience as an expression of freedom and independence. Vacations with rental cars allow immediate immersion in the culture of the place you're visiting; even on my honeymoon to Thailand, I drove 1300 miles.
Valentino Rossi, motorcycle racer extraordinaire, famously said "For me, the line is a poem" – I'd take it a step further – for me, the open road and a willing machine is the poem.
Contact: js@jonsummers.net